Cantilever Stool
A cantilever stool inspired by 60s diner aesthetic. Inner rings add support, but also serve as foot rest. Frame is made from 3/8" cold rolled steel rod with a spray paint silver finish, and the faux leather cushion is flippable with a plywood surface underneath.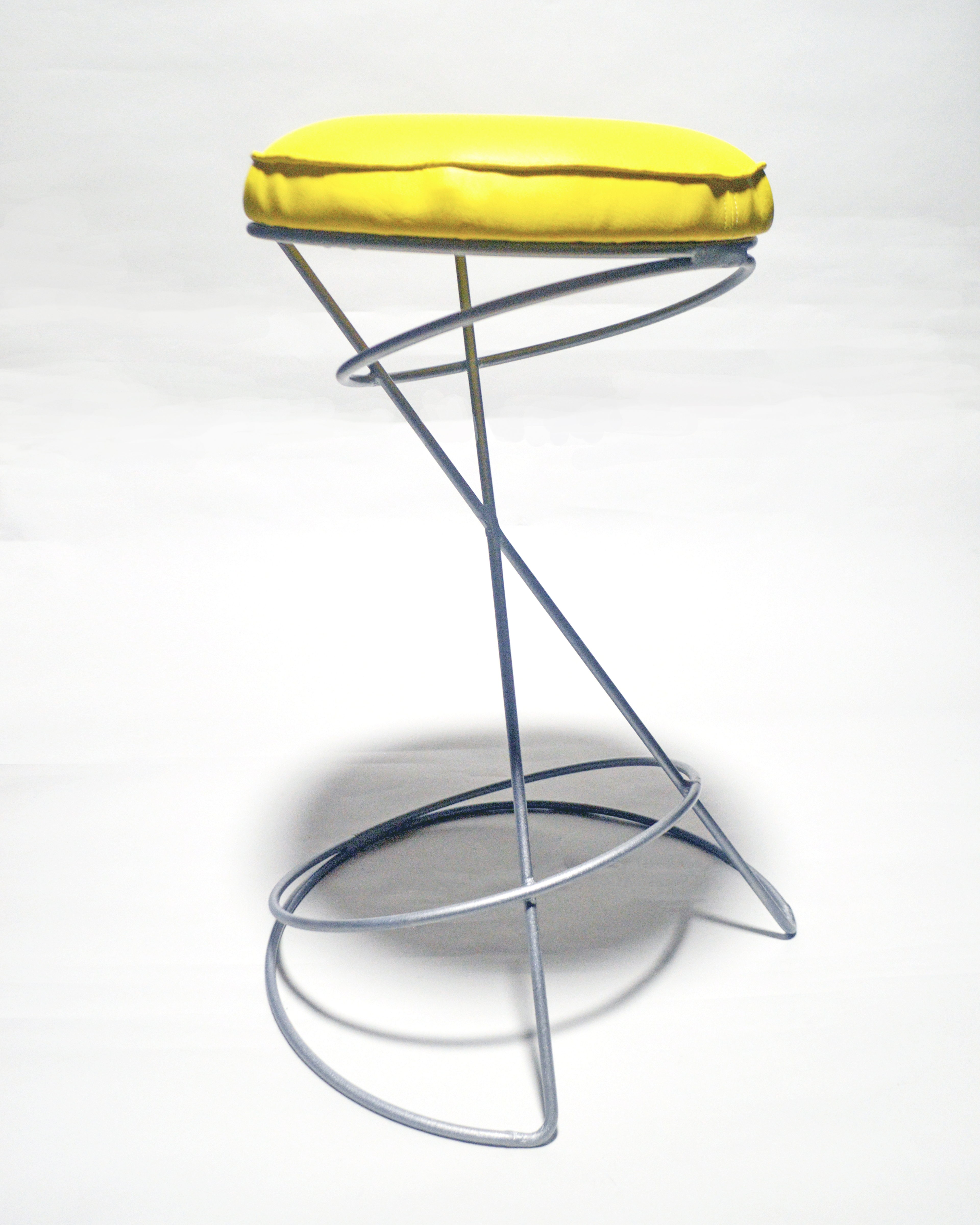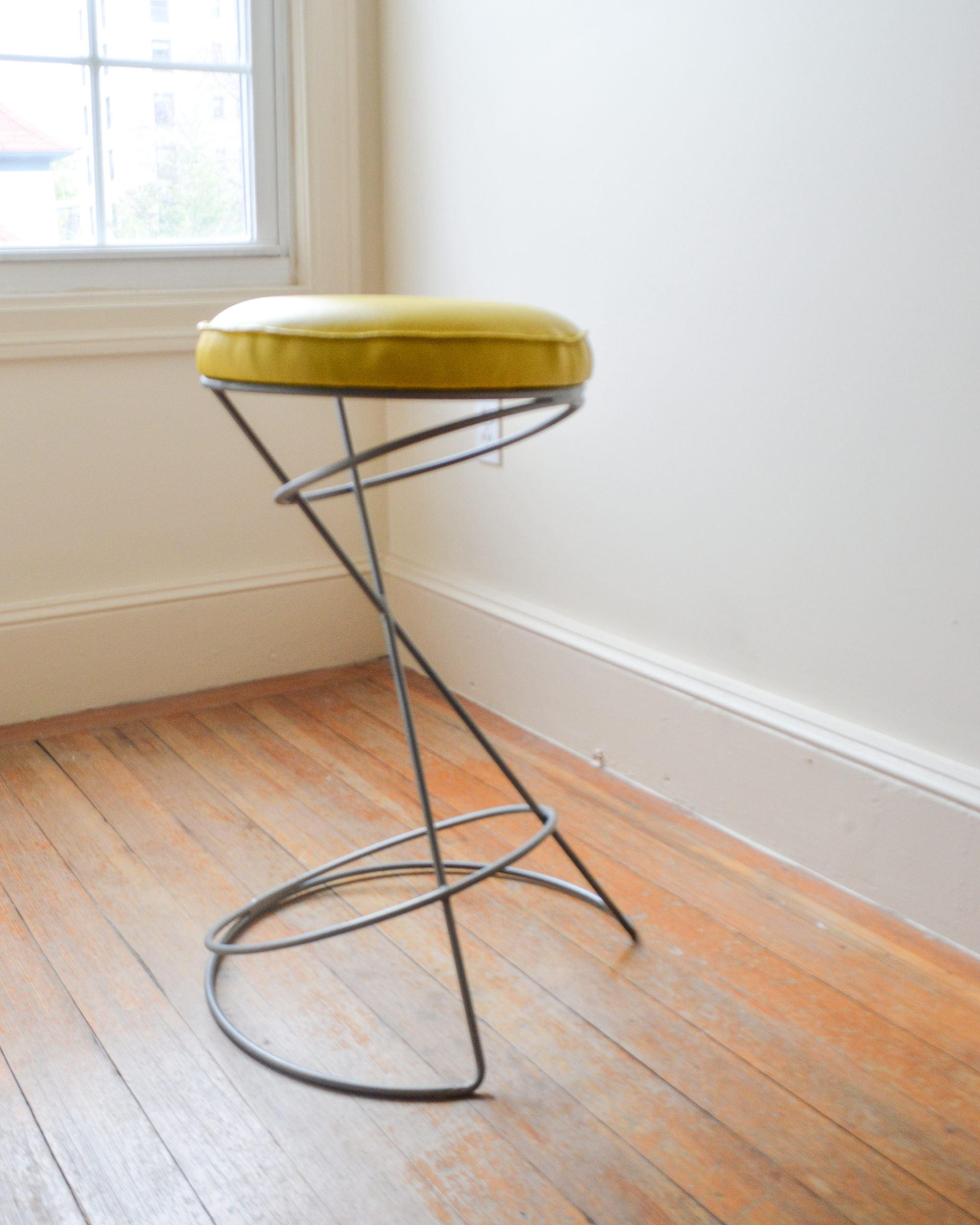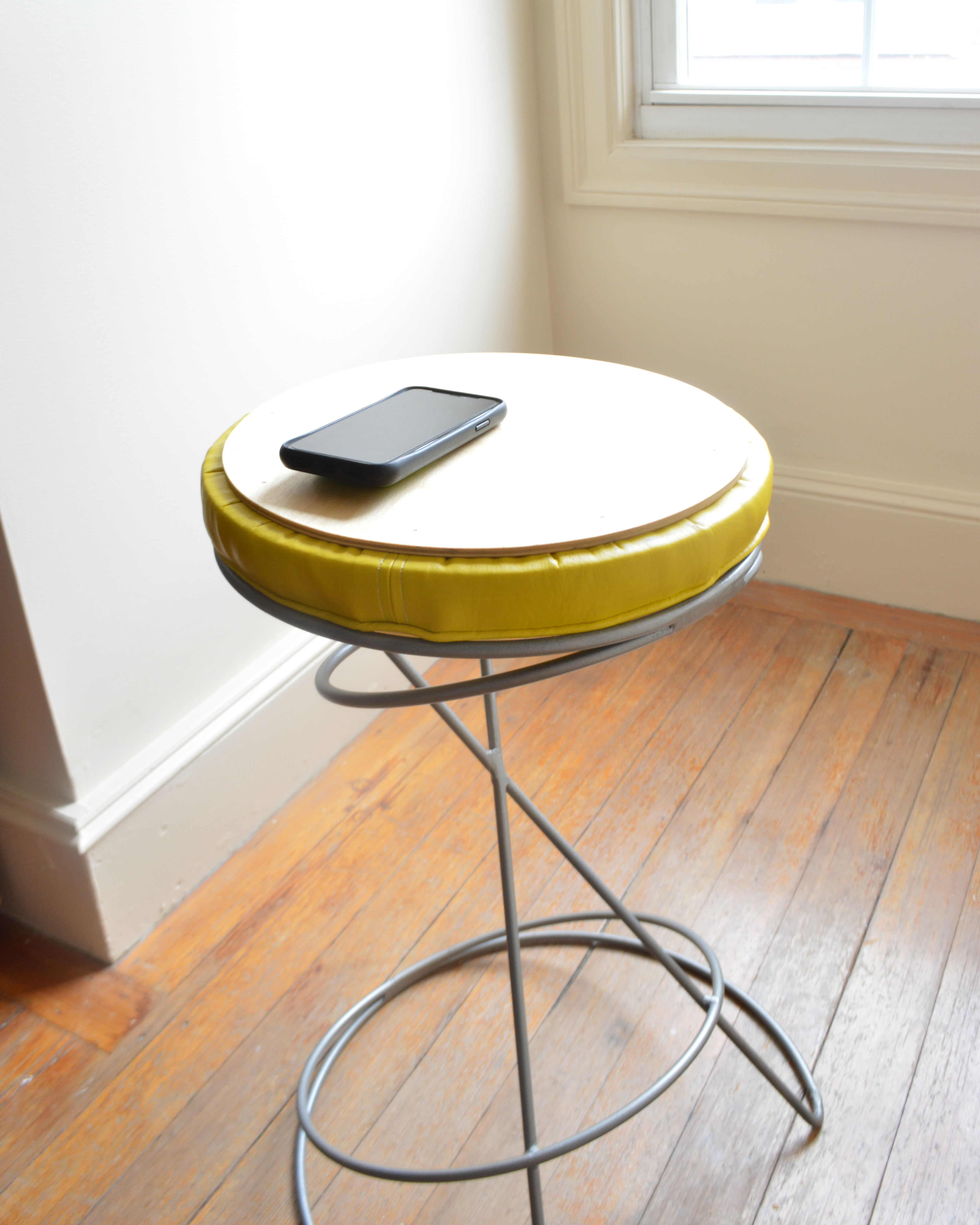 Puffy Bedside Cabinet
A vinyl bedside cabinet made from an IKEA knagglig pine crate, inspired by the rounded, puffy furniture in the children's animated show, Blue's Clues.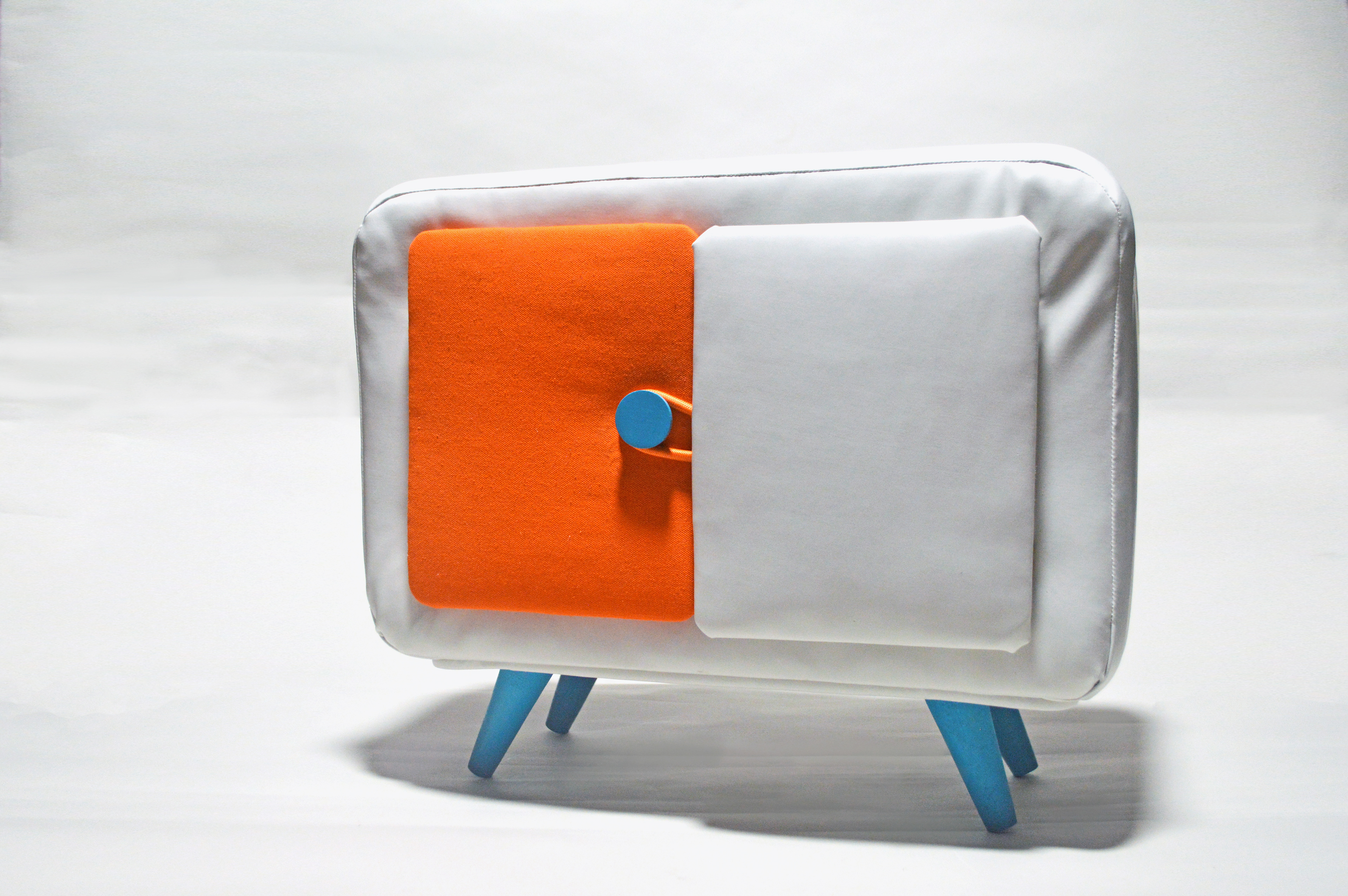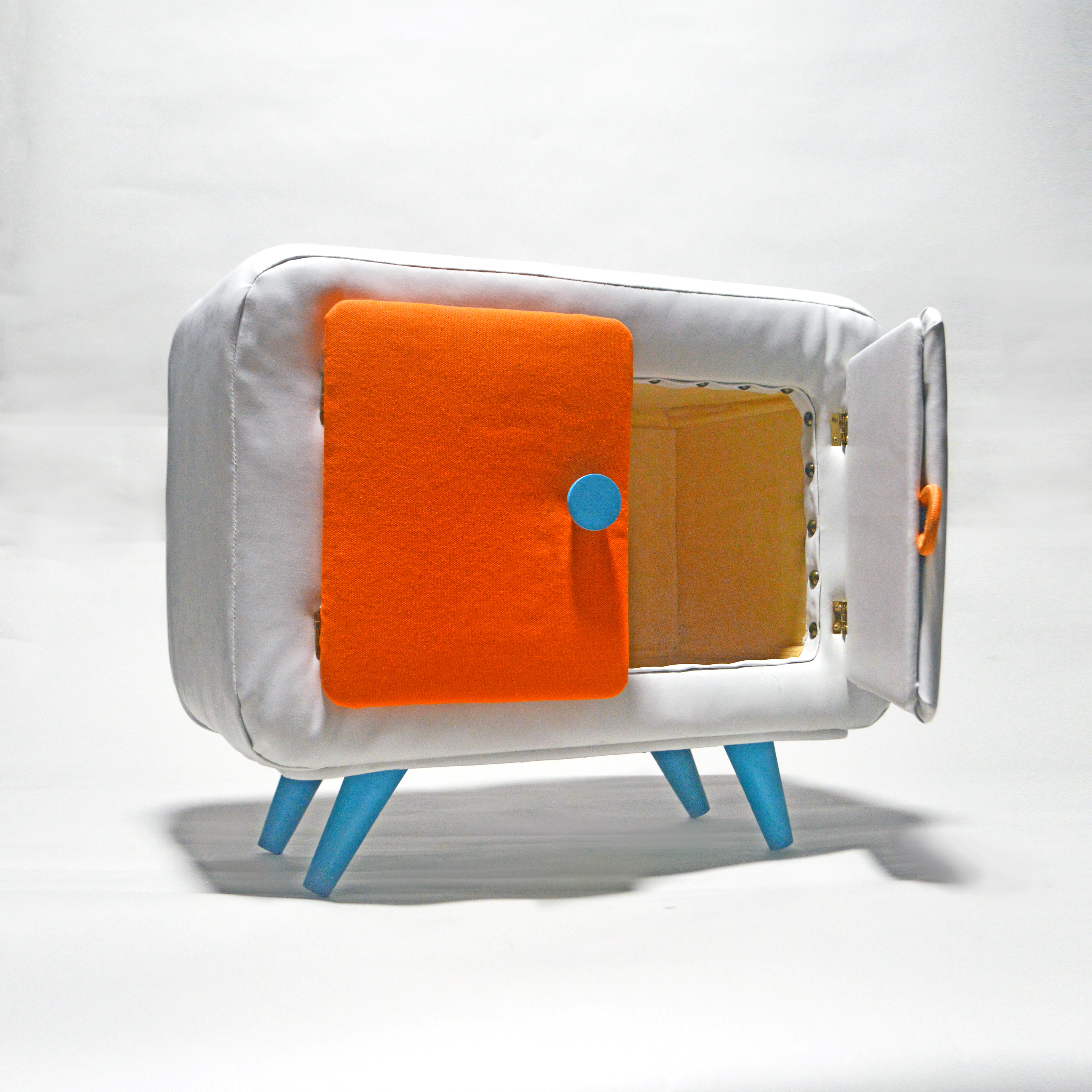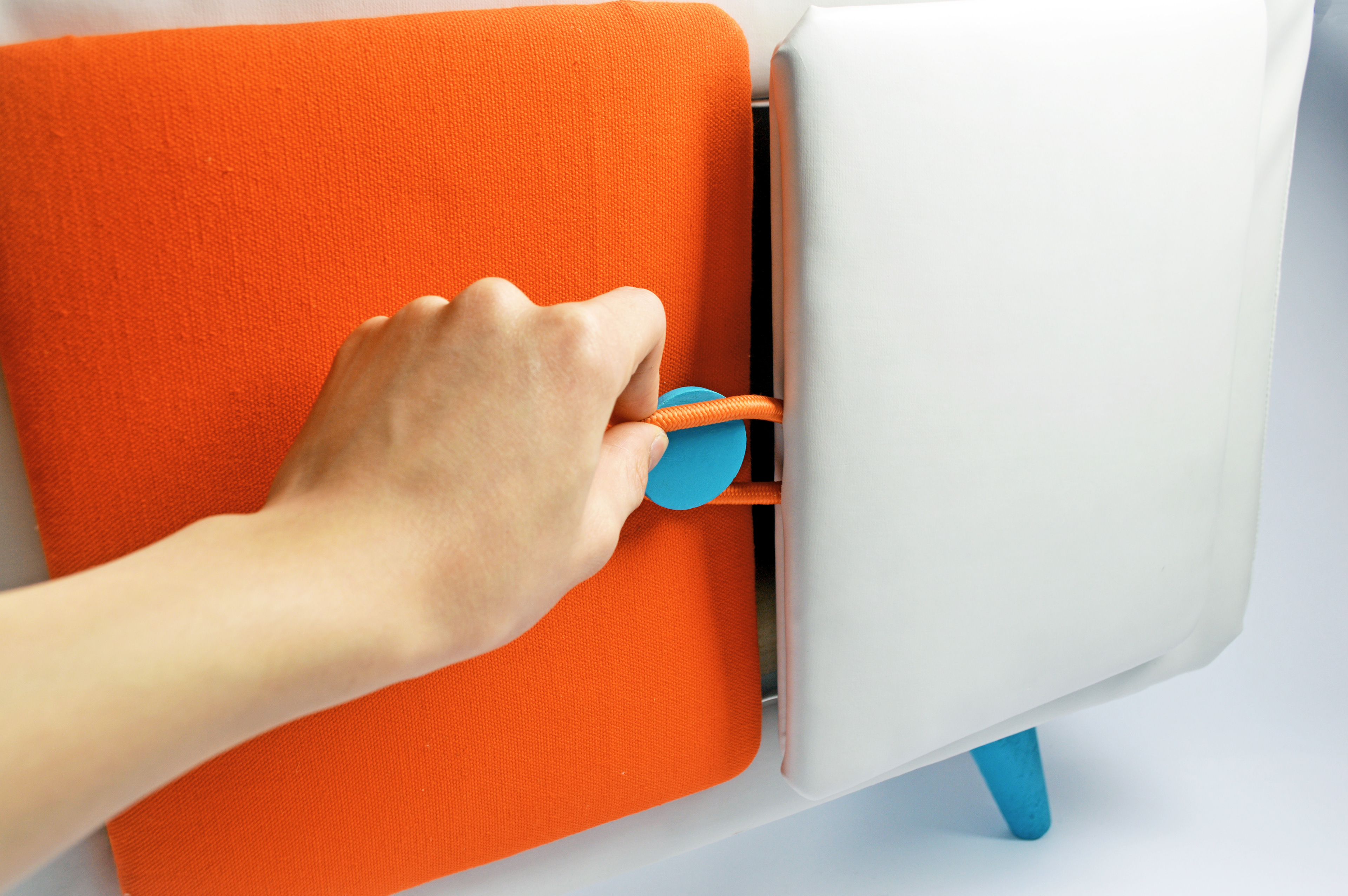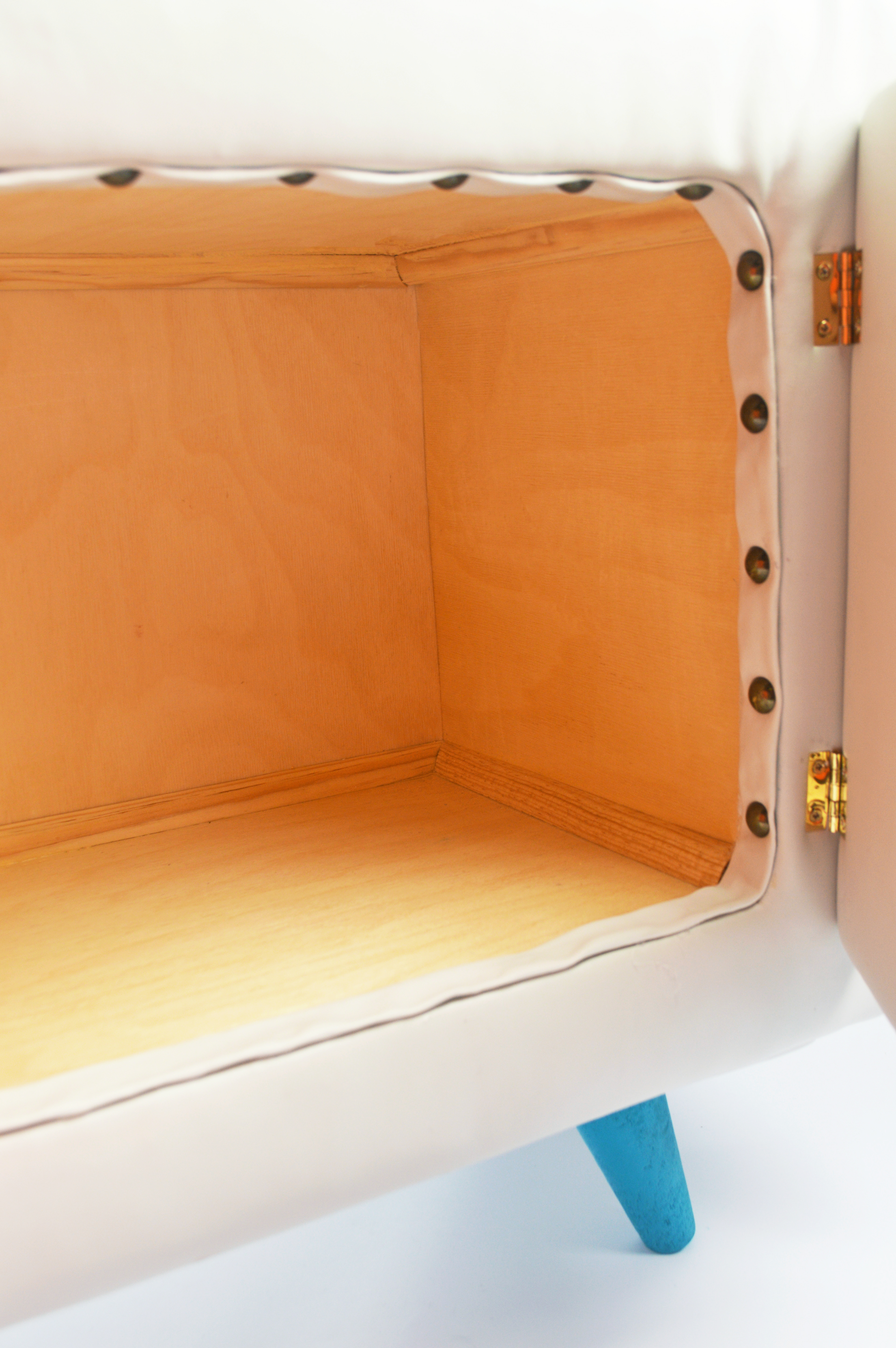 2x1 Gamer Chair
A rocking gamer chair made from only 2"x1" pine boards complete with a custom made seat cushion.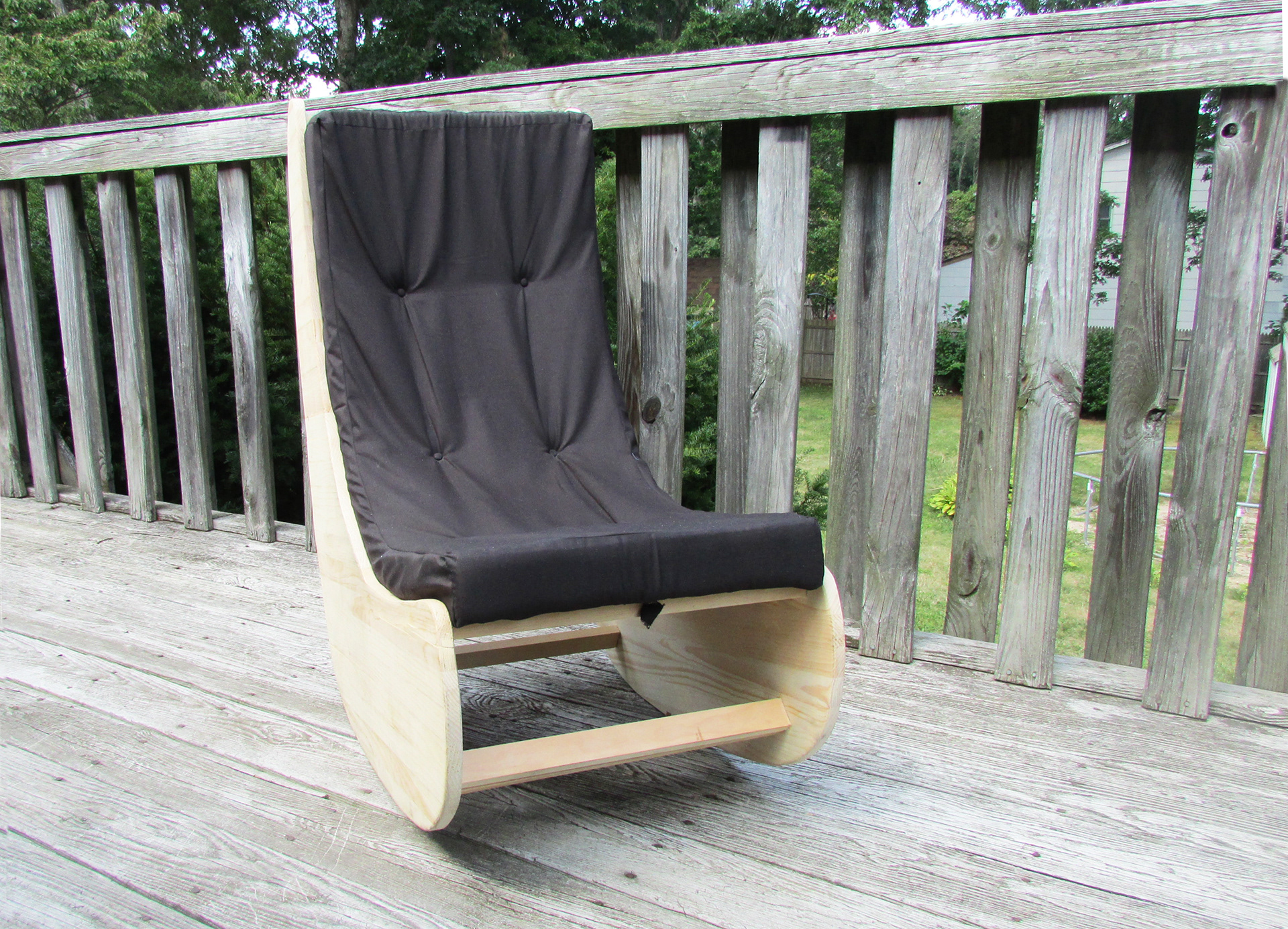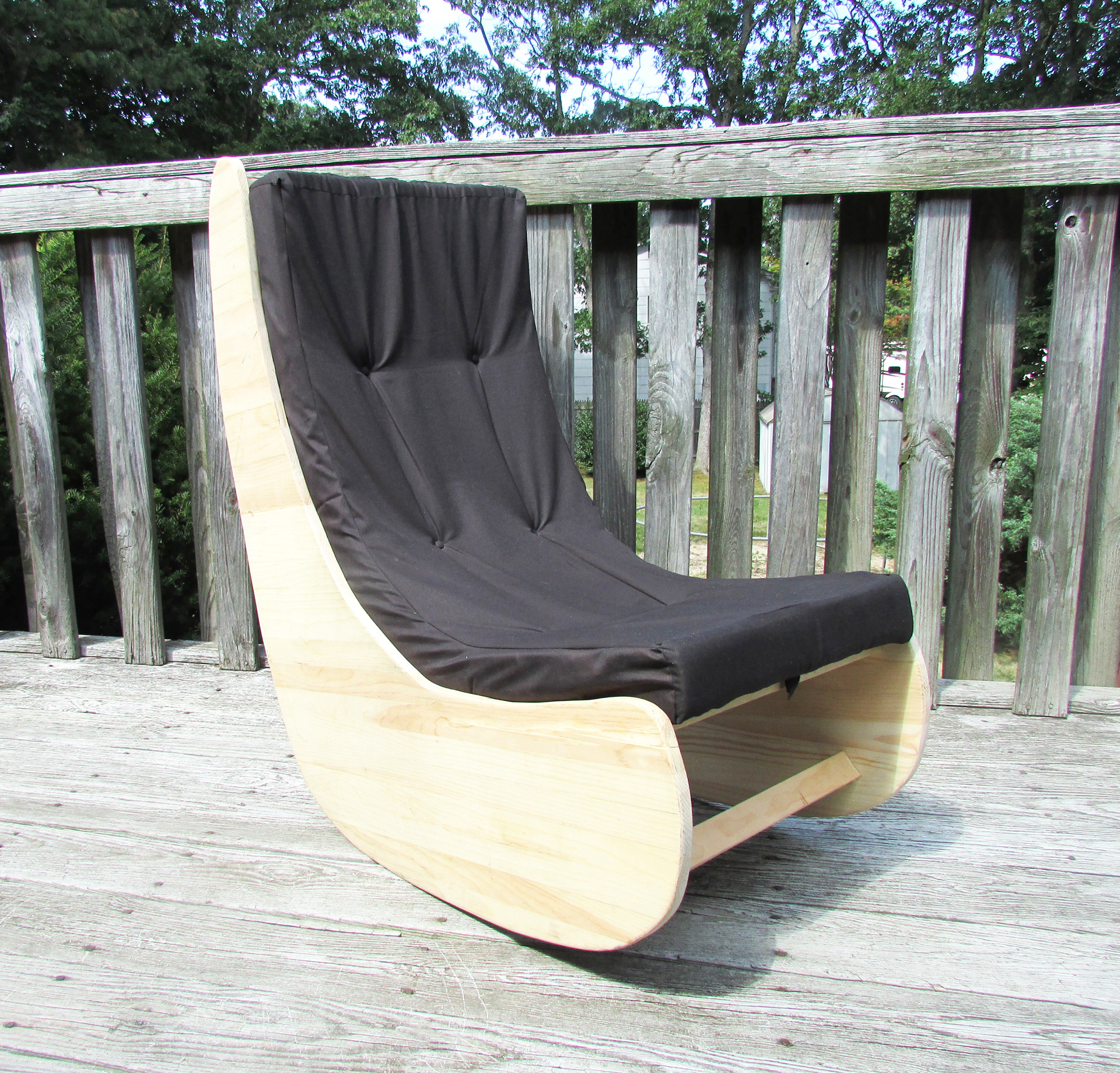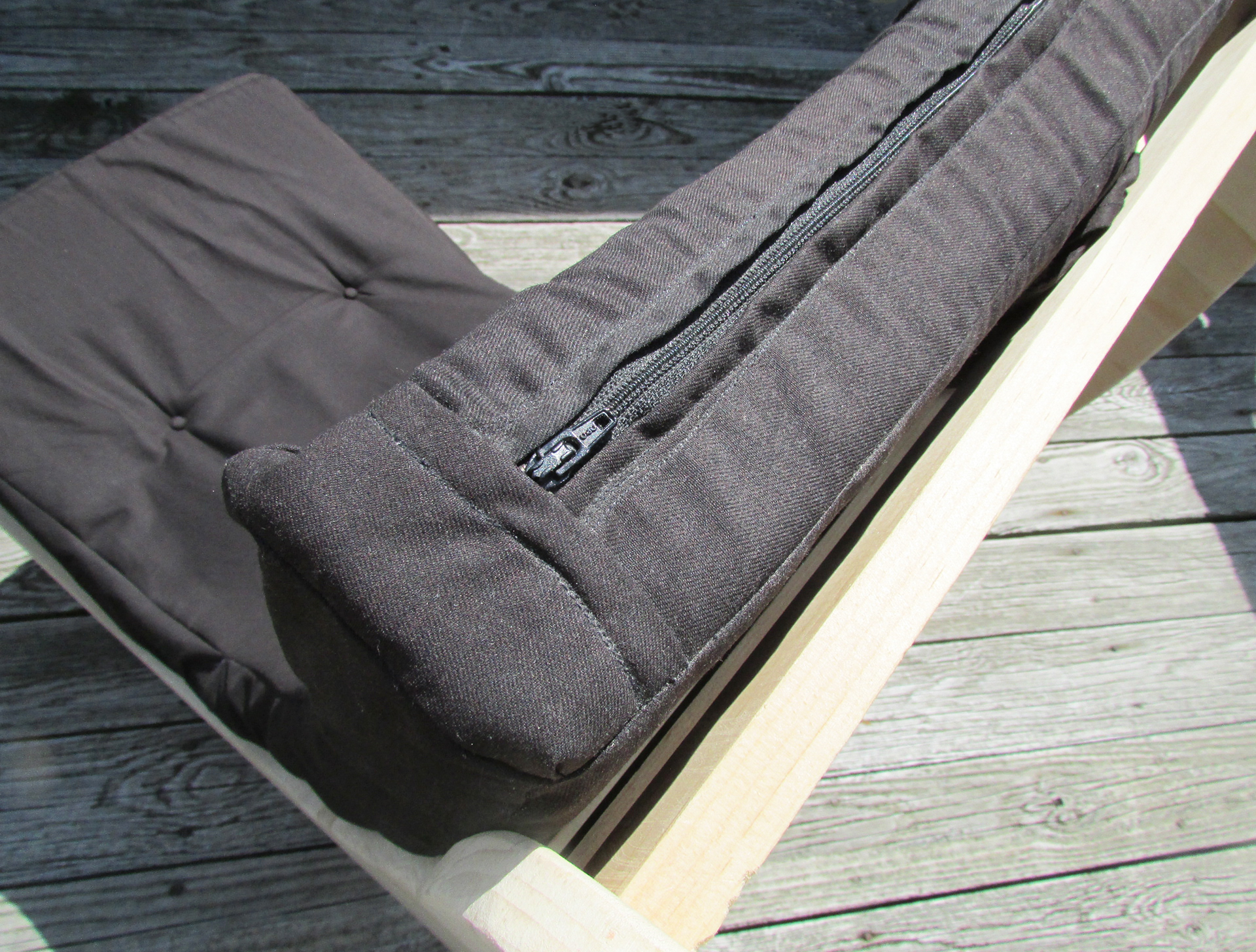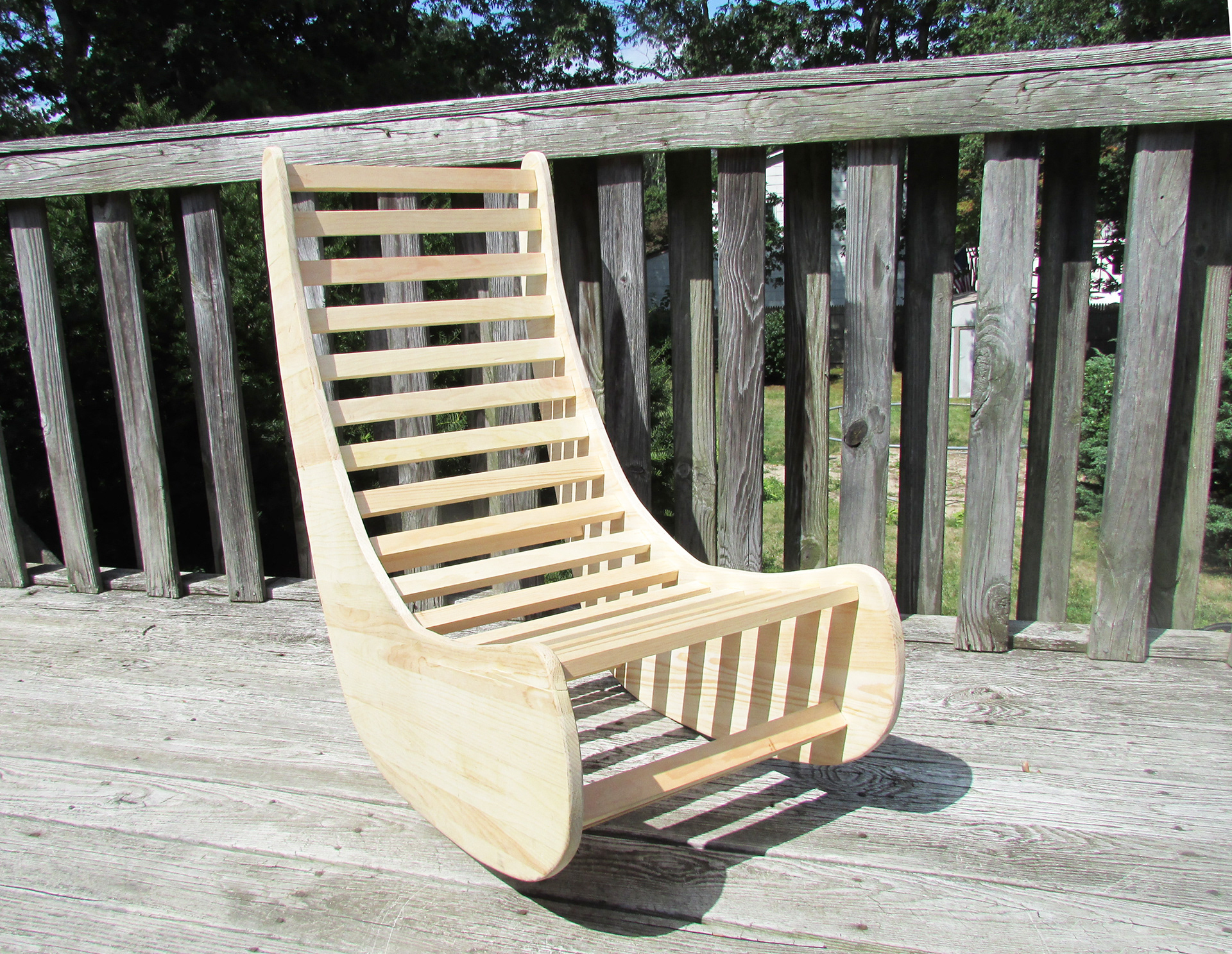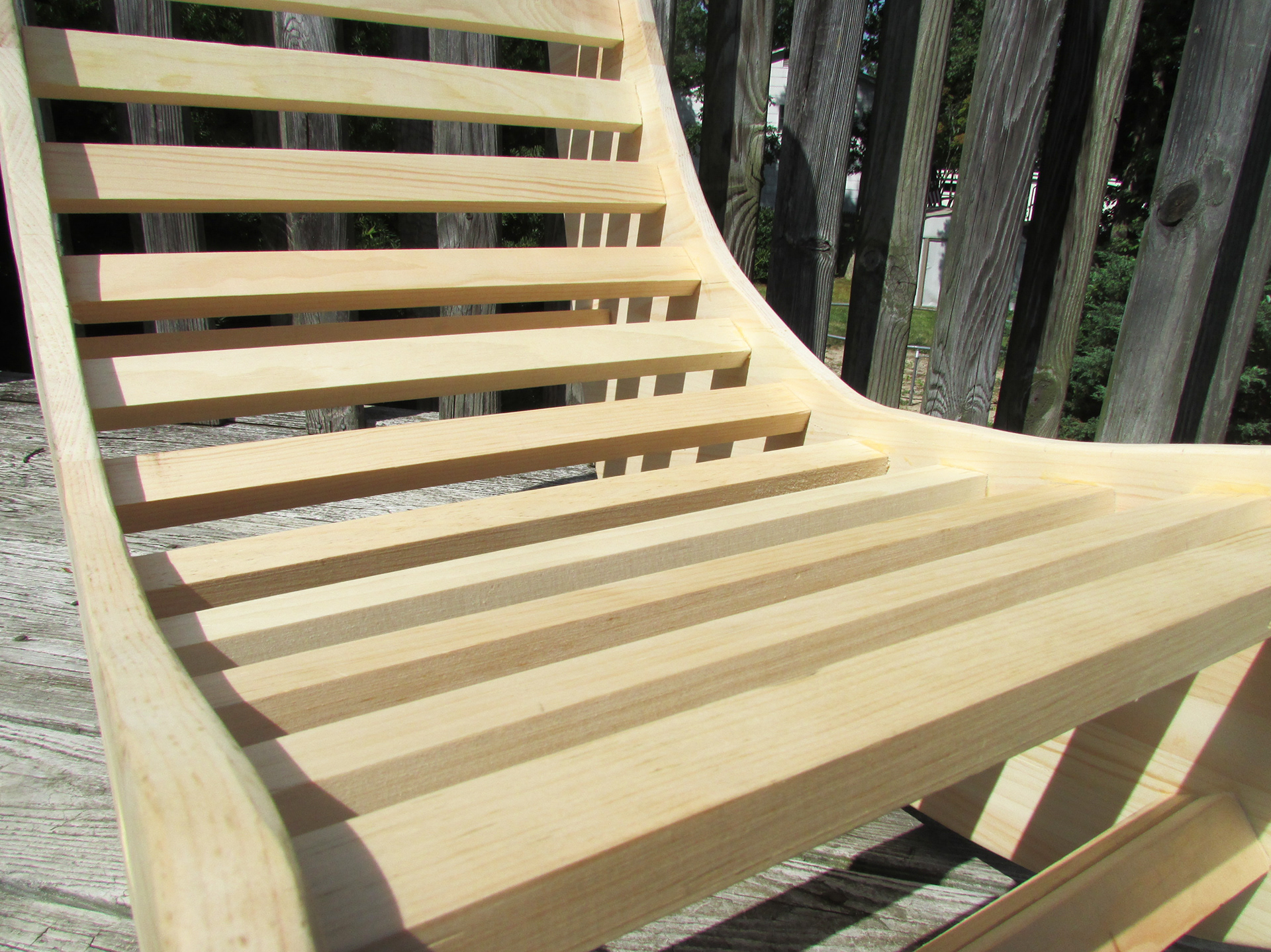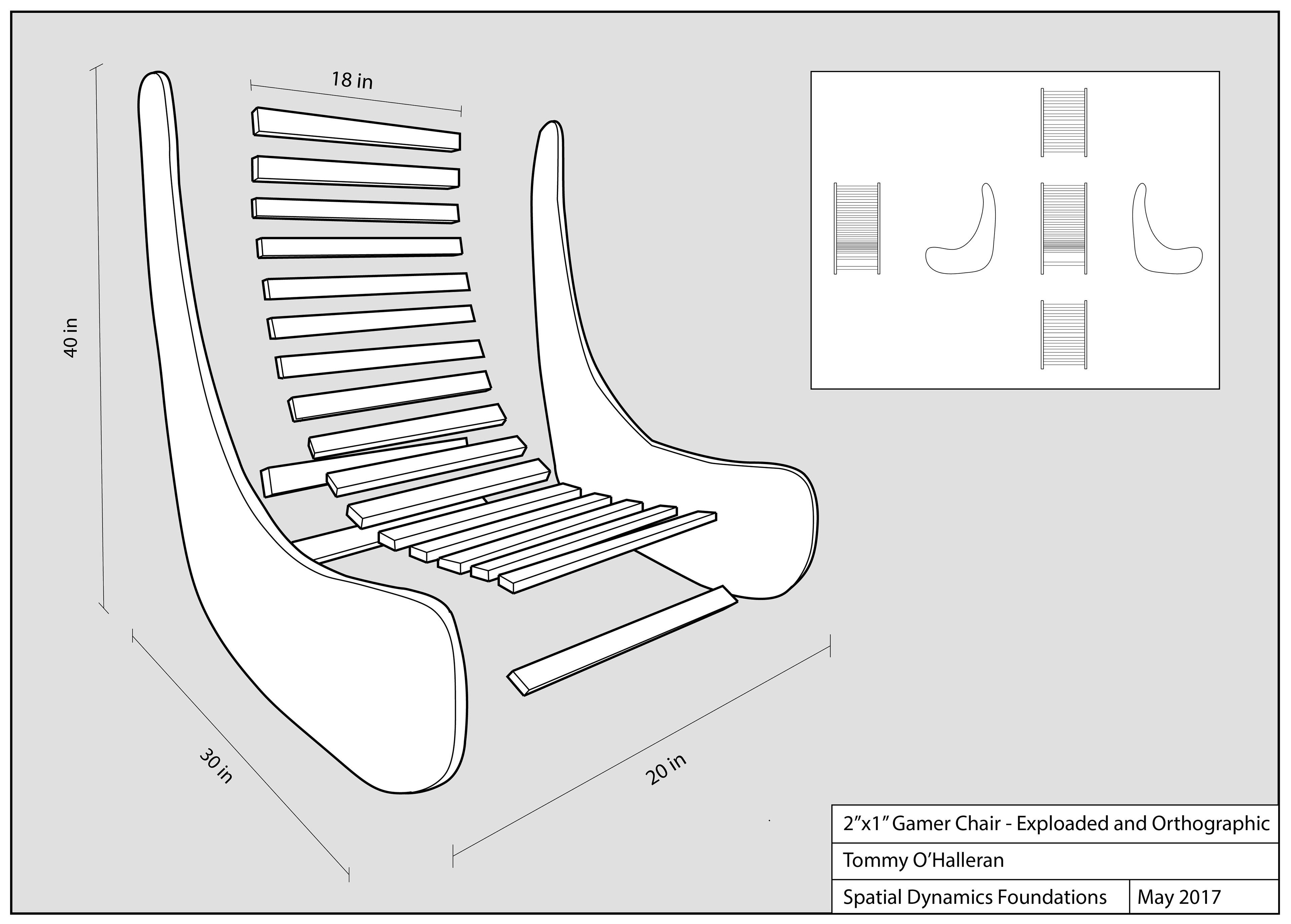 Upcycled Photo Slide Light
A collapsible, hanging light fixture made from upcycled photo slides.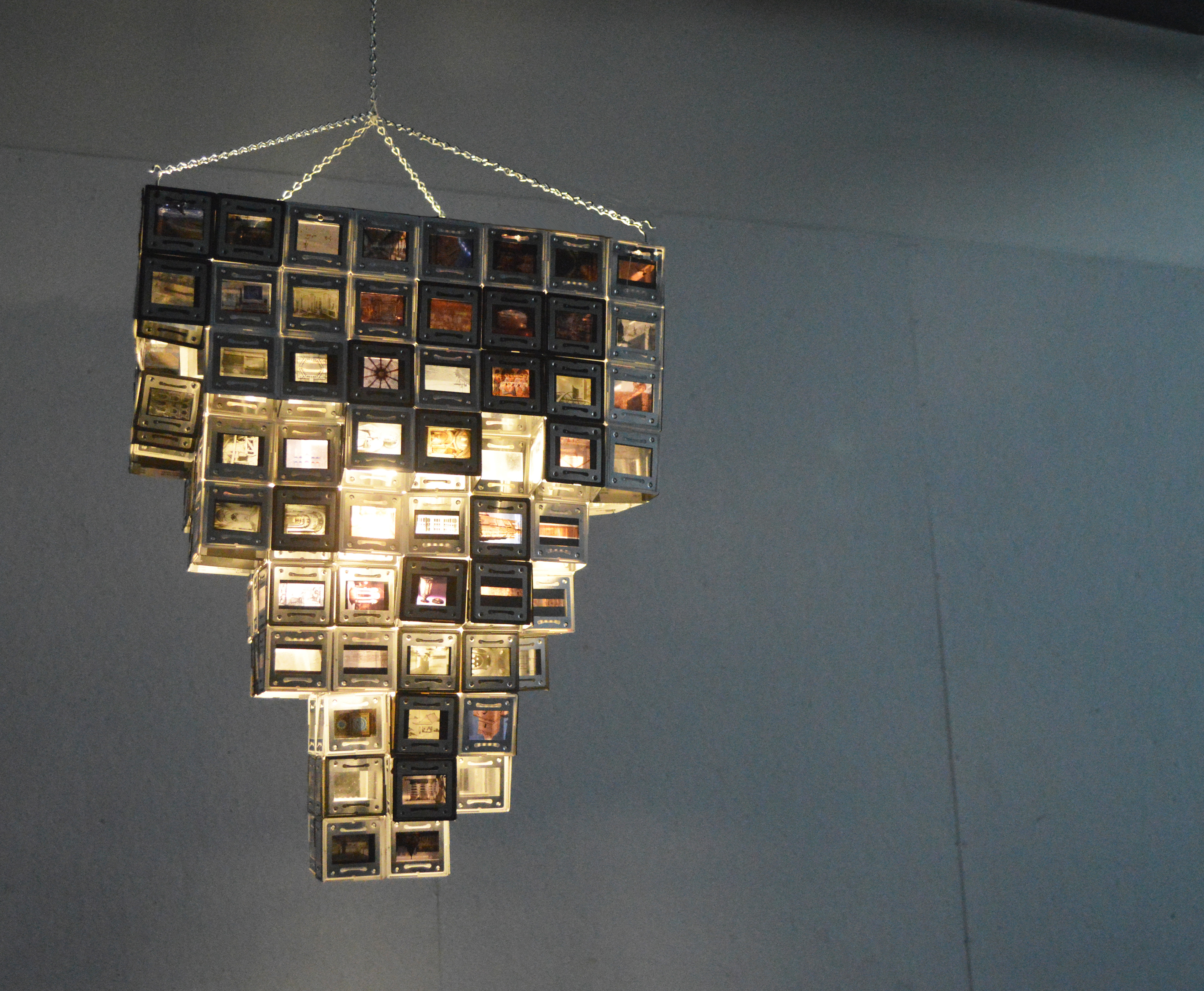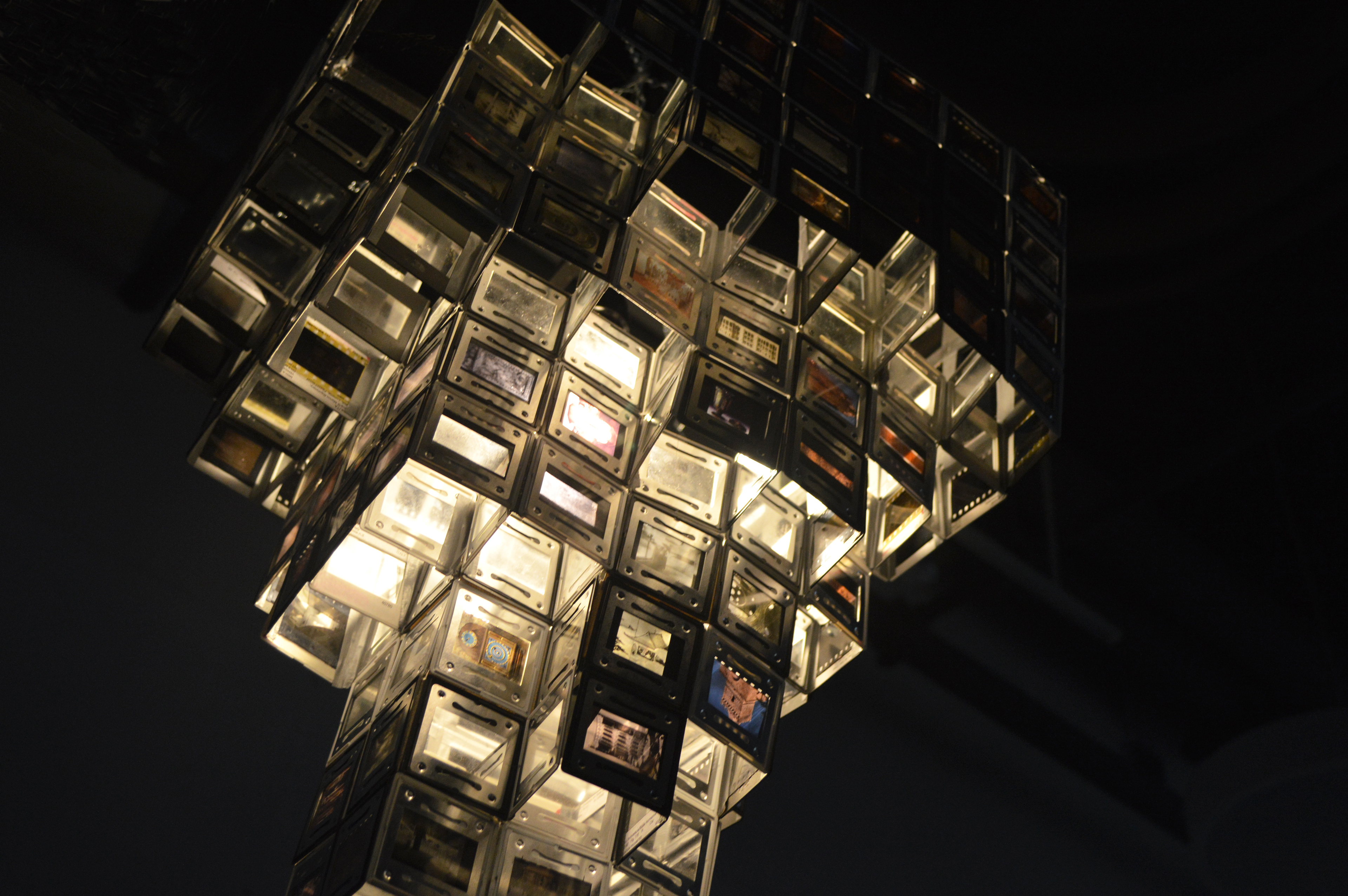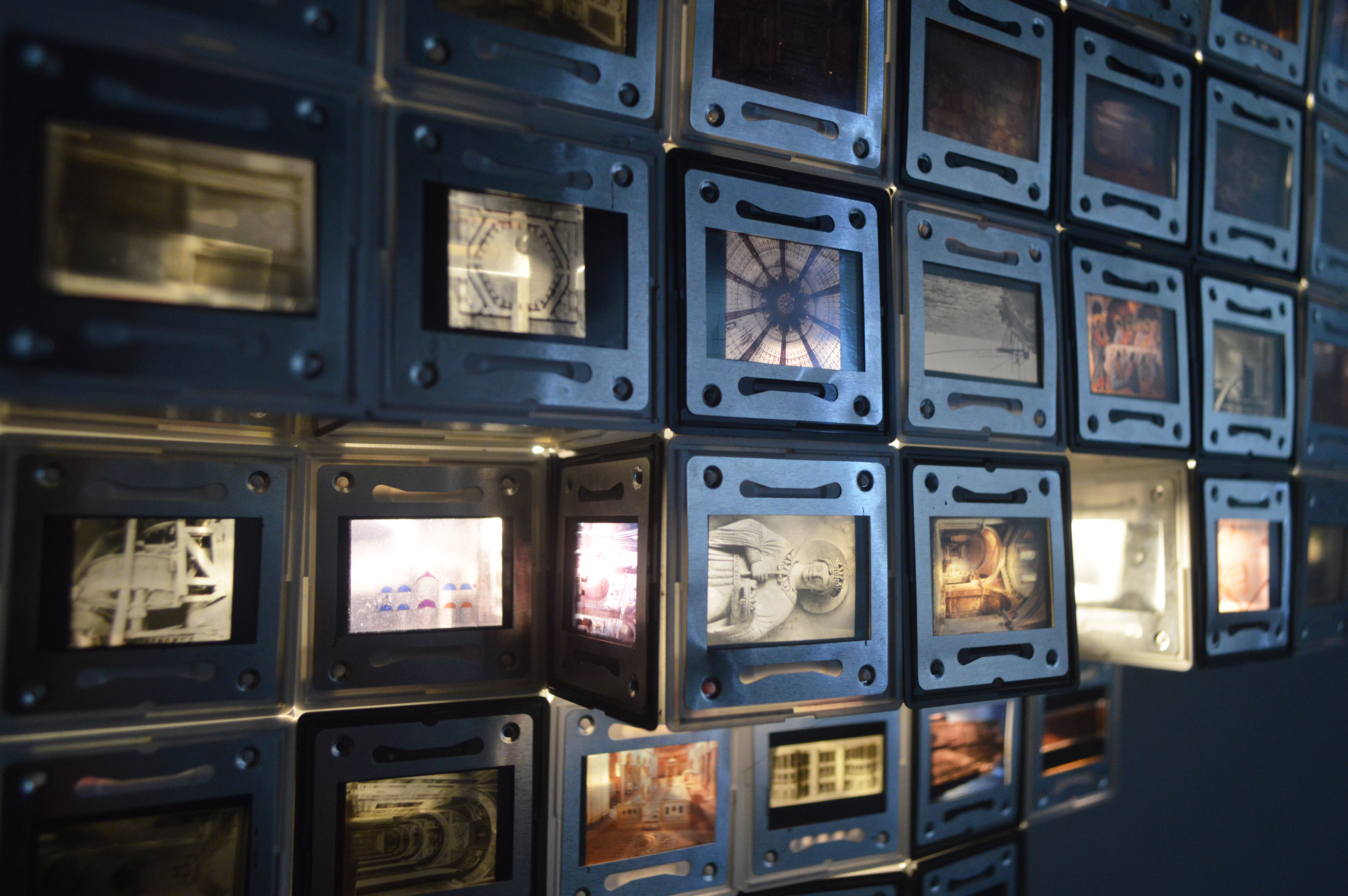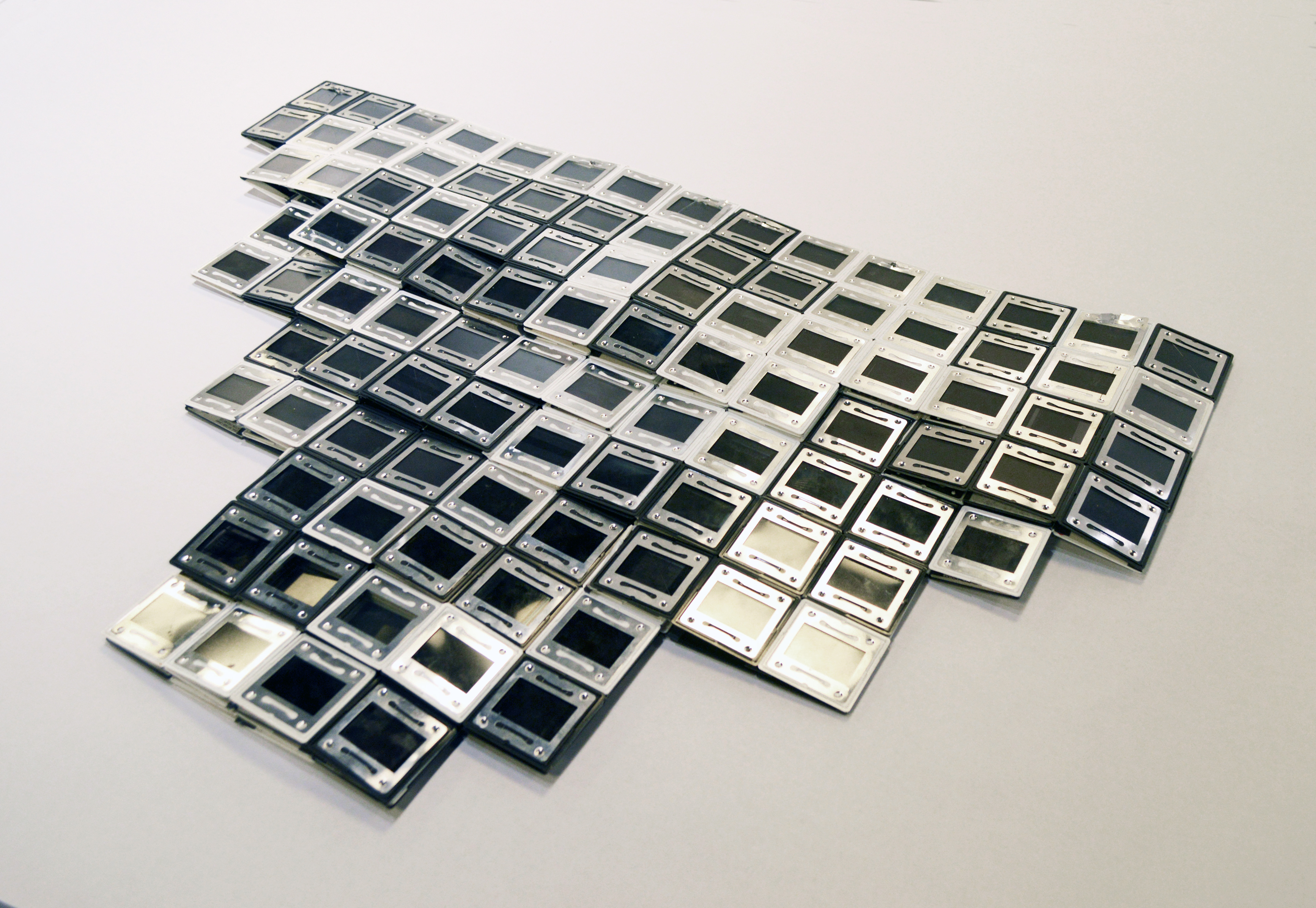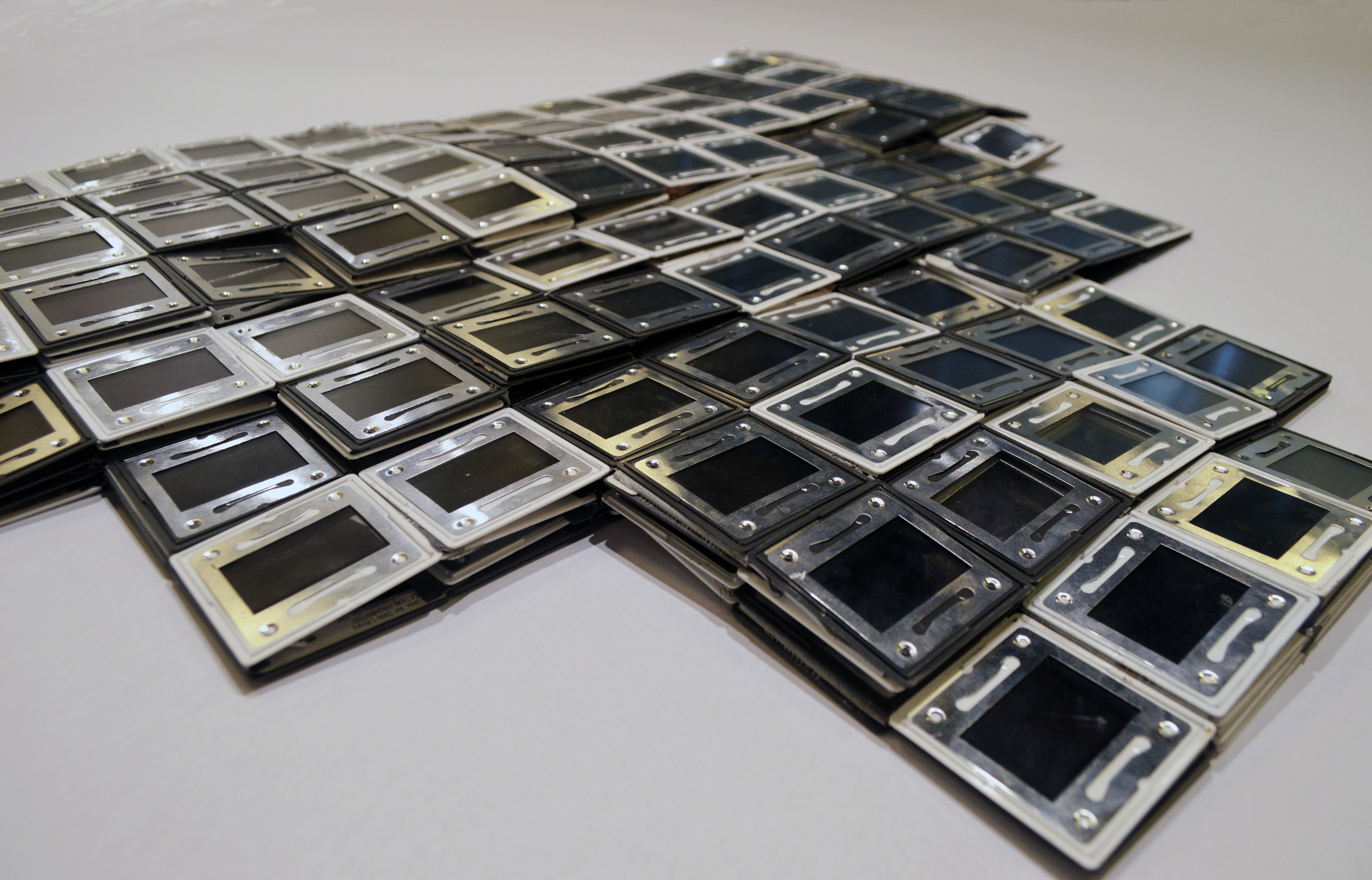 Upcycled Impression Chair
A chair that leaves a mark. Made from upcycled masonite drawing boards, foam and leather scraps.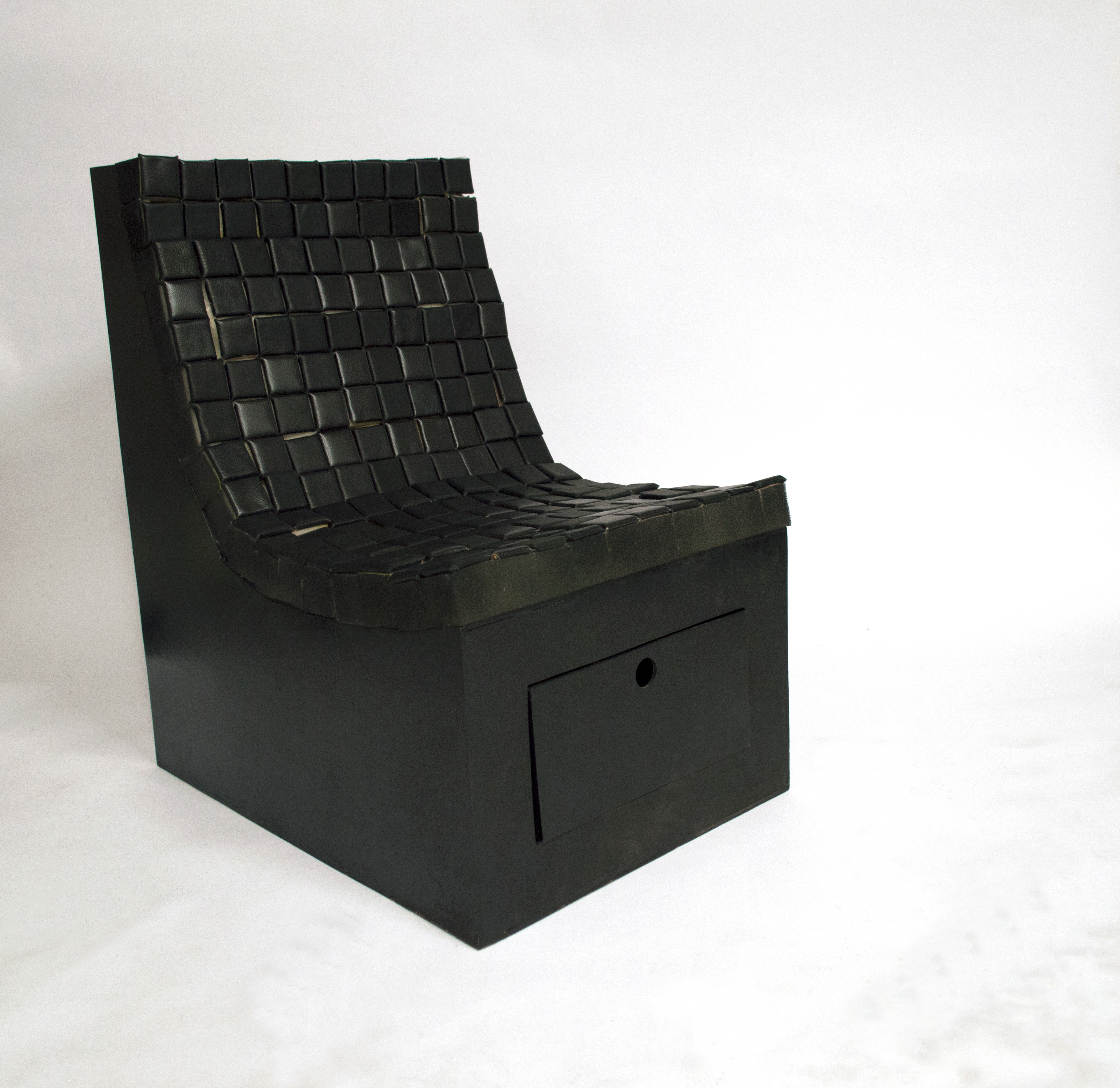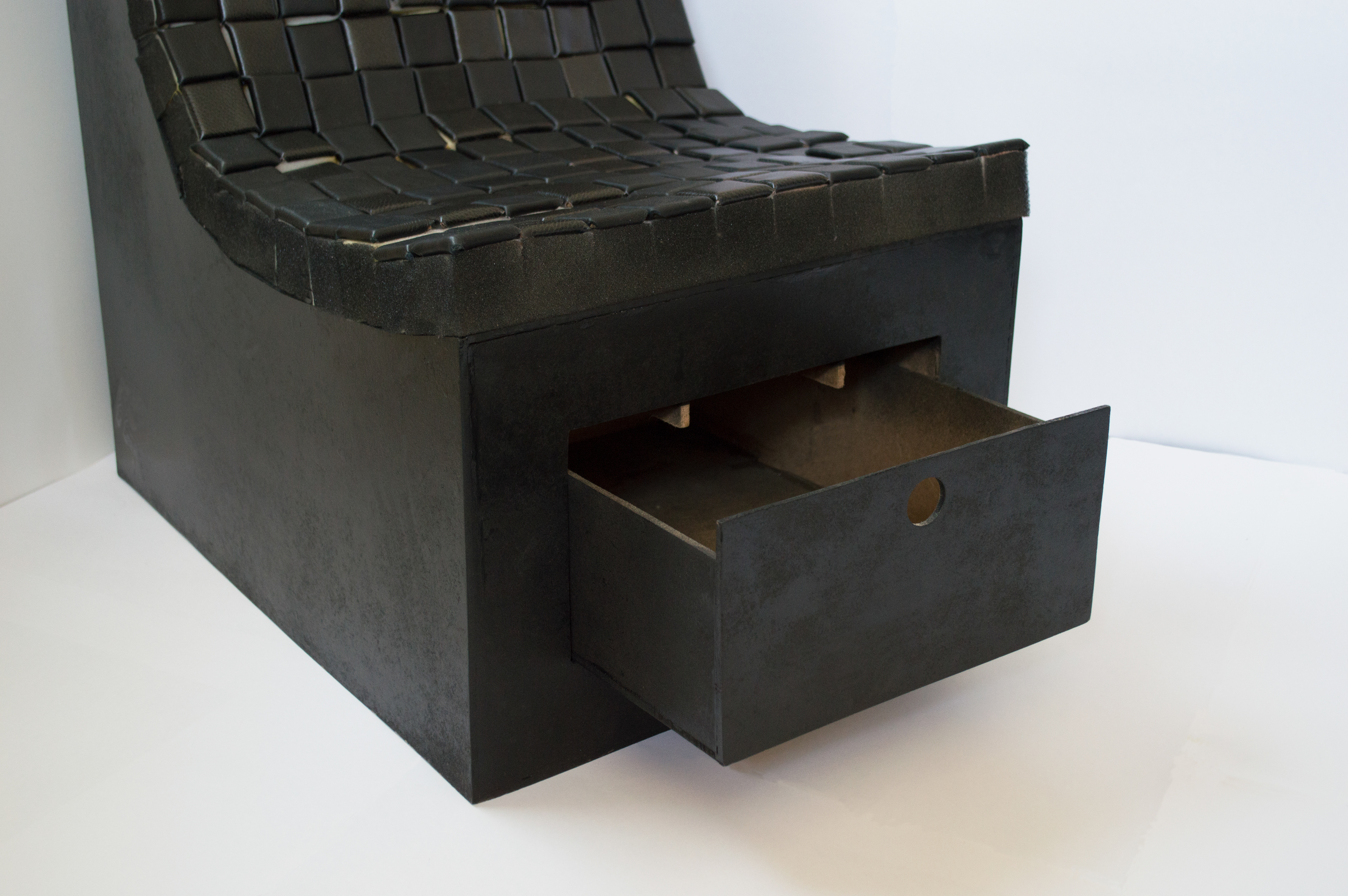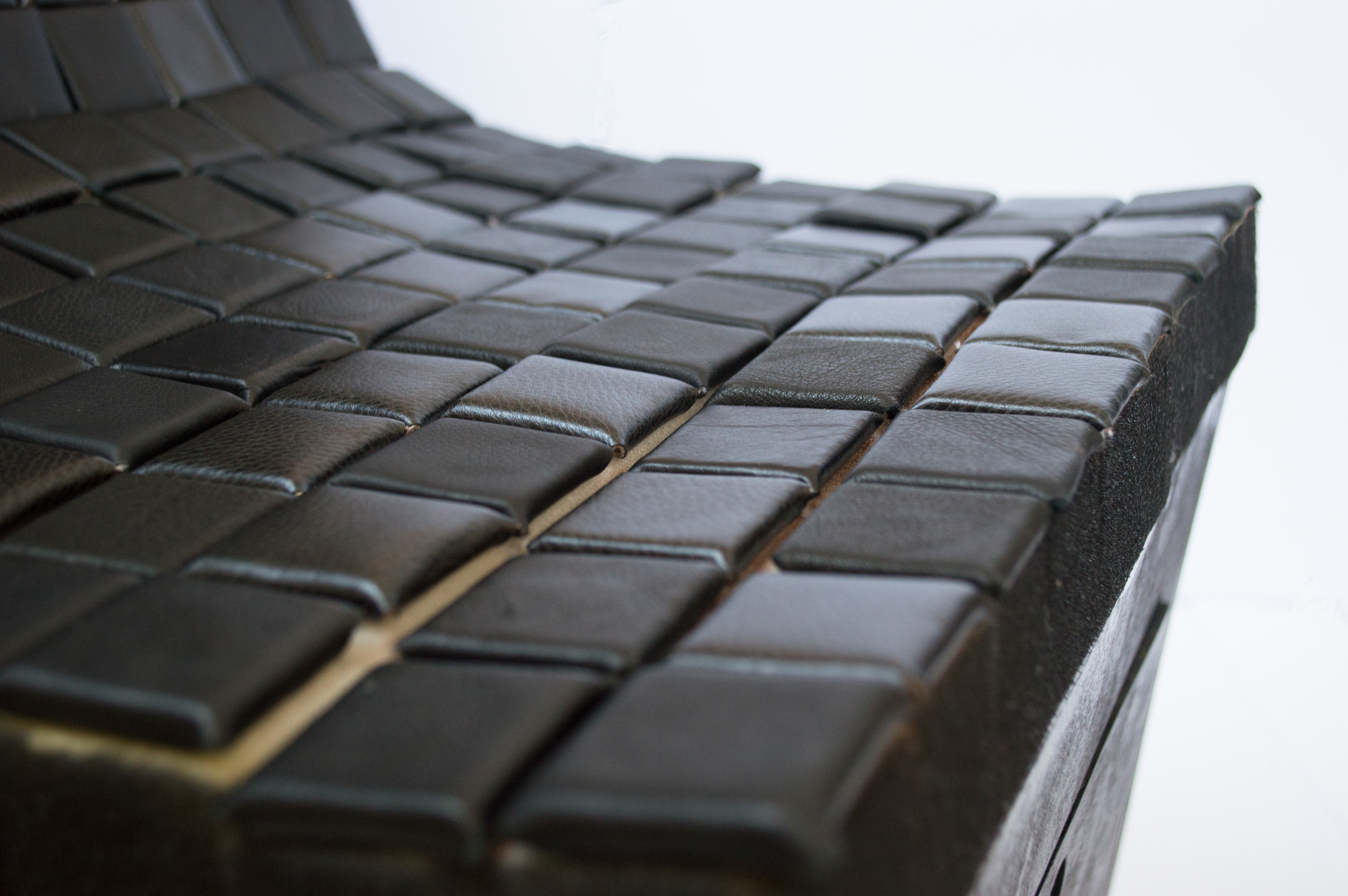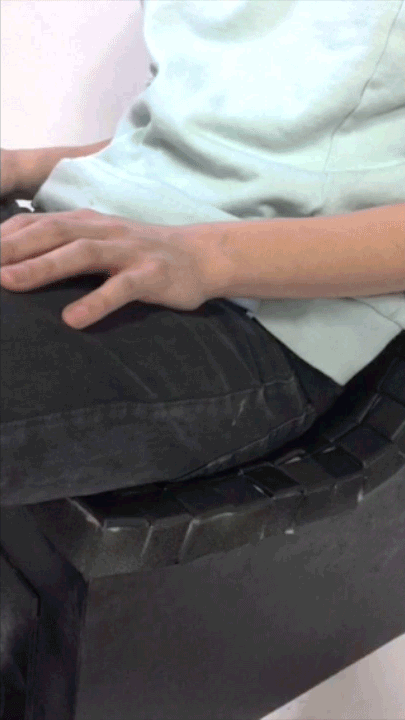 Upcycled Trash Light
A wall lighting fixture made from trash bags and popsicle sticks, inspired by geodesic domes.