The
Shell Pavilion
 is an open outdoor space designed for Tillinghast Place for RISD students and faculty to use for recreation, recuperation and events.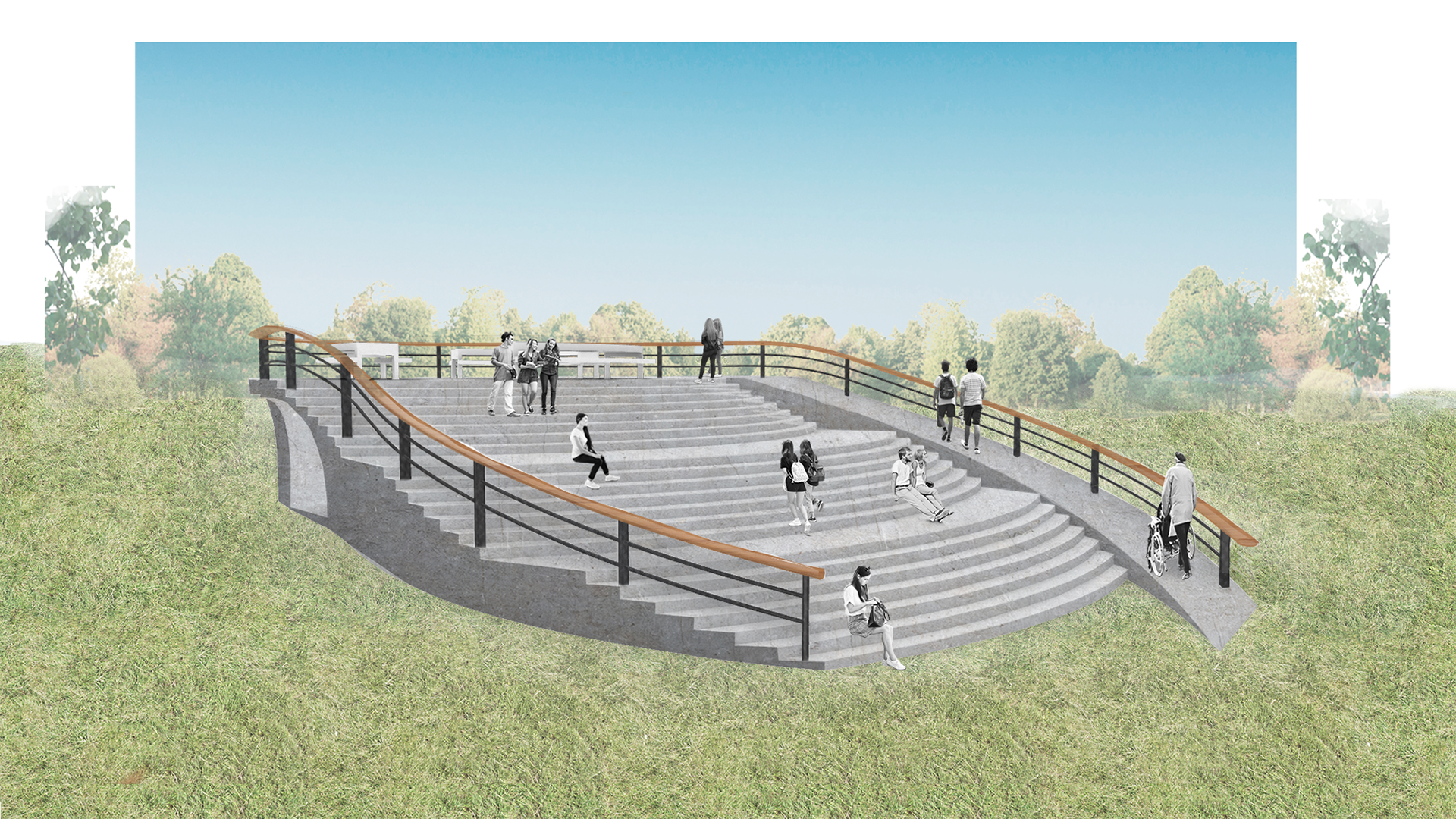 Tillinghast Place is RISD's satellite campus in Barrington, RI, which provides a picturesque natural environment for teaching and art making. 
Located by the Narragansett Bay, Tillinghast Place offers a diverse landscape of beach, marshy wetlands and grassy lands that serves a wide range of program functions for the RISD community and academic curriculum.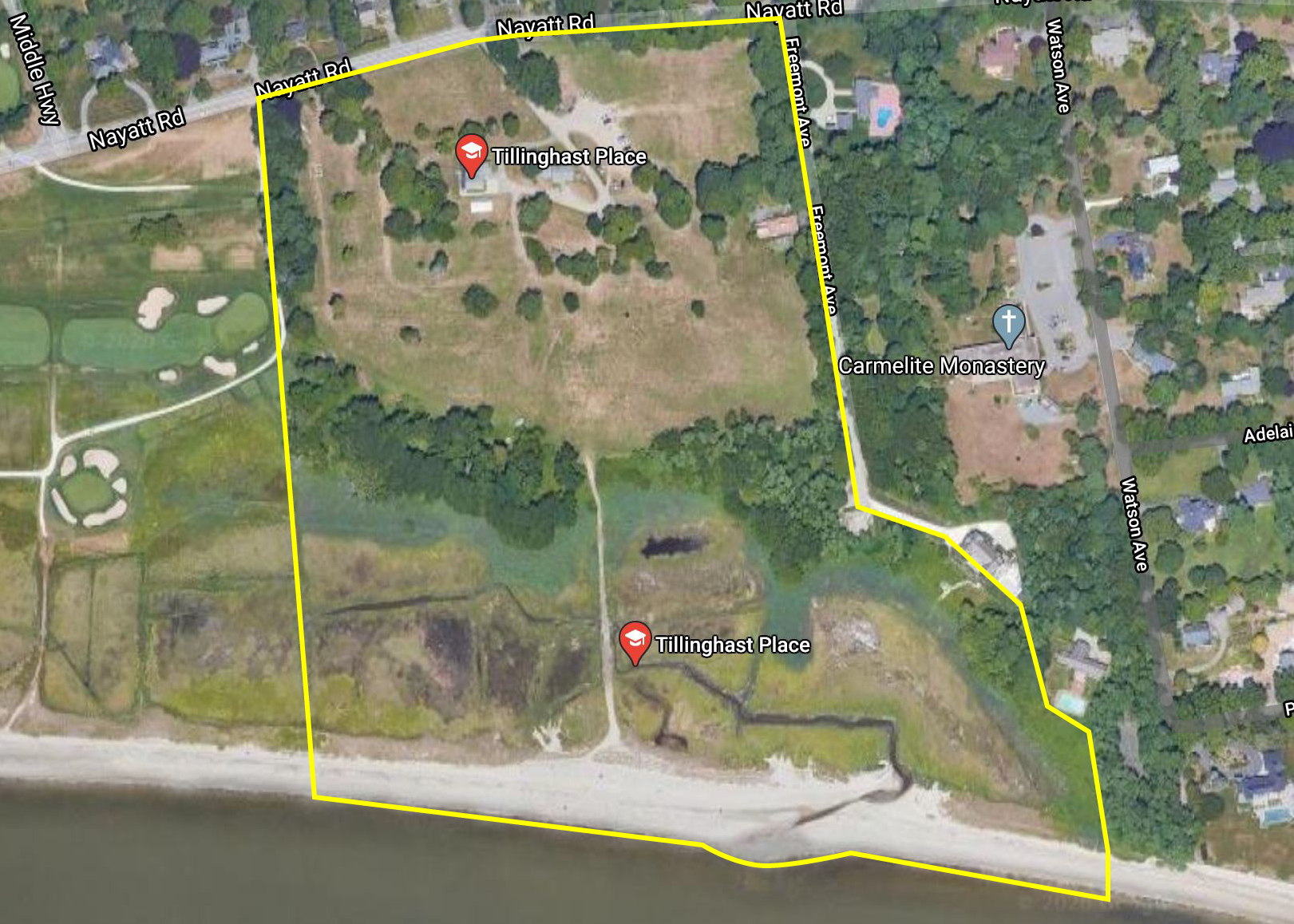 The Shell Pavilion is inspired by the forms and patterns found at Tillinghast Place. The pattern of stacked linear layers can be found in the ridges of the common slipper shells, the gradient in the sand caused by the waves, and in the natural slope of the marshy topography. In architecture, this pattern can be translated into stair steps. Stair steps such as the Red Steps in Times Square, or the Spanish Steps, provide an interesting function in public spaces. Like these public steps, the Shell Pavilion serves as an outdoor space open for interpretation and up to the visitors to use as they like.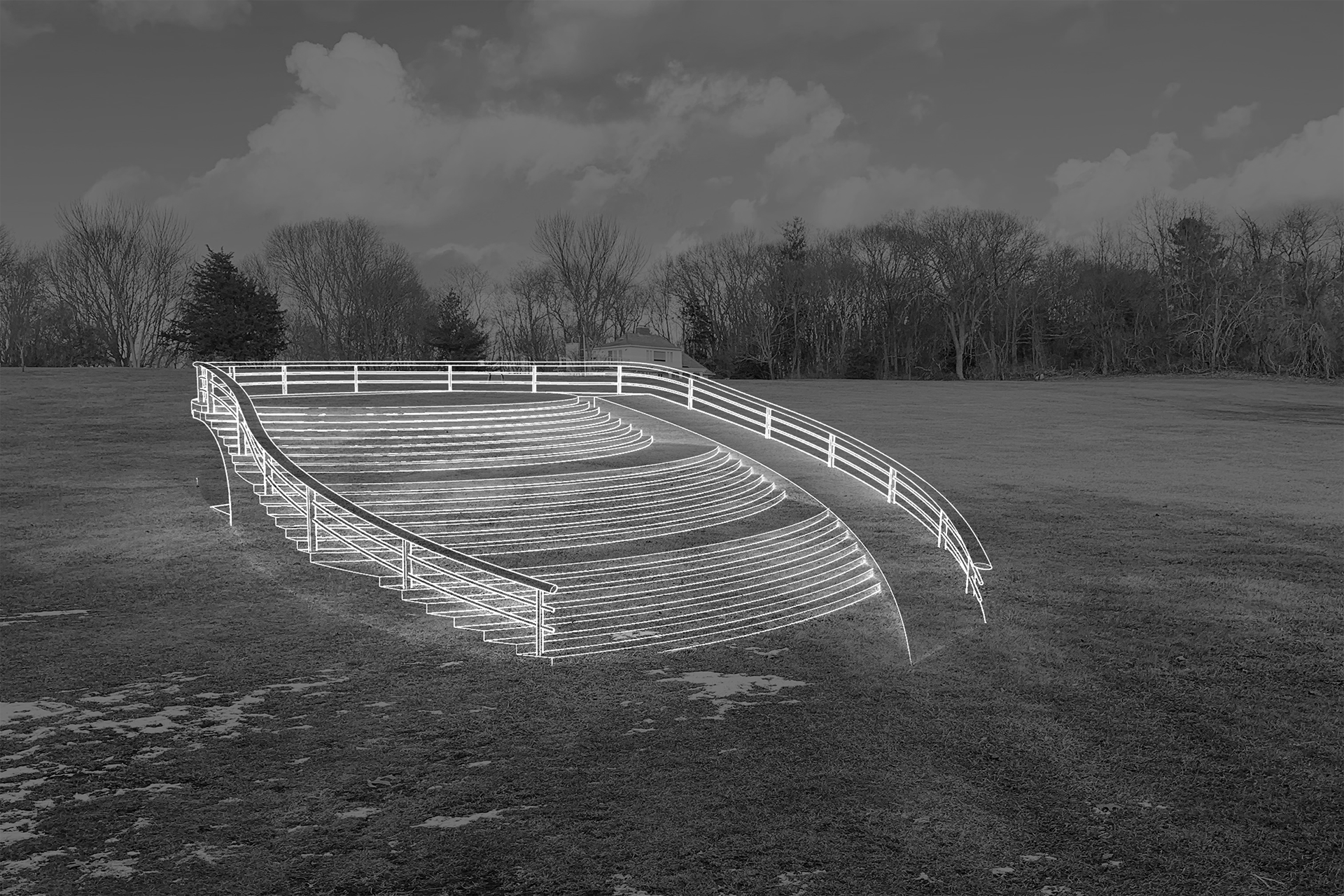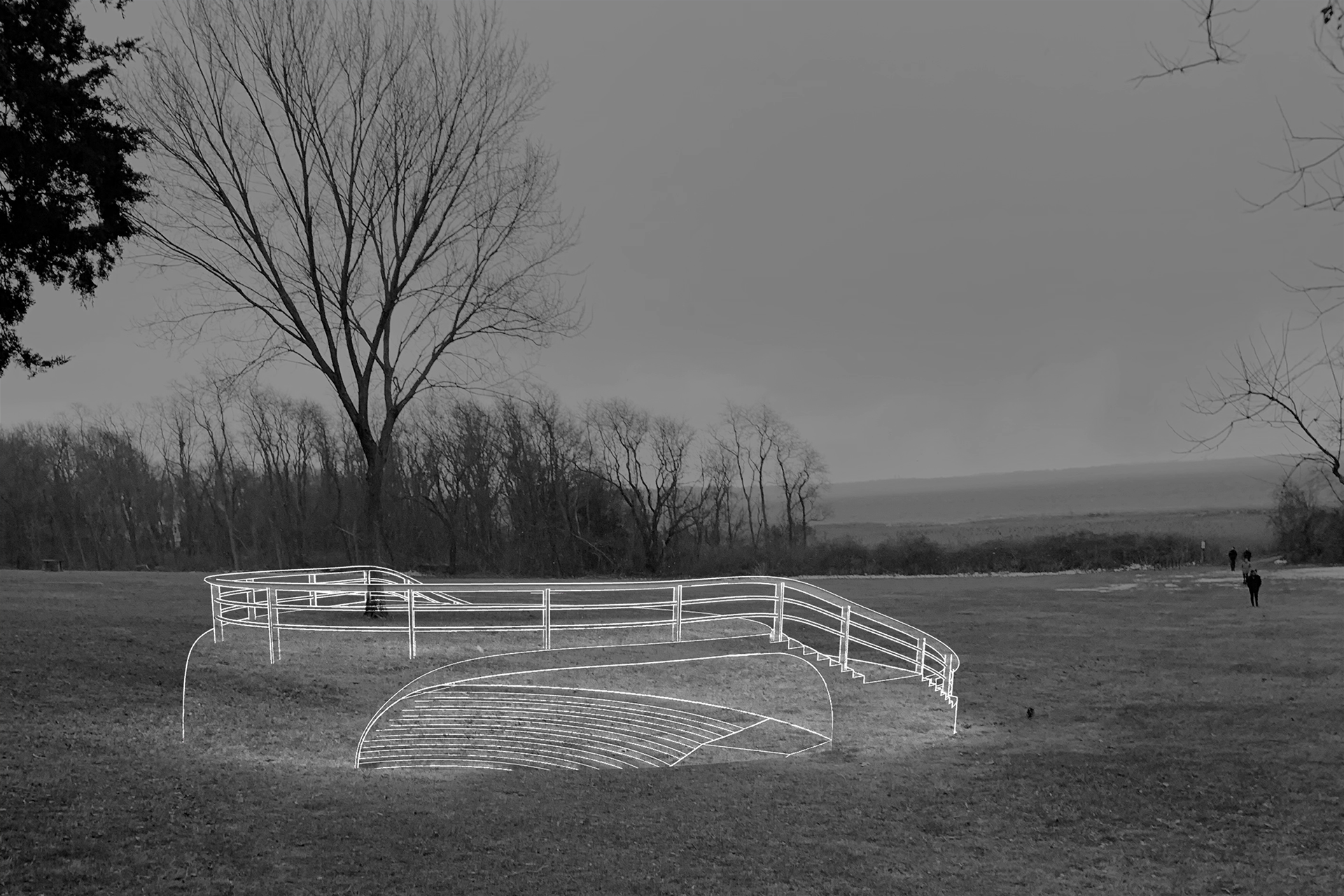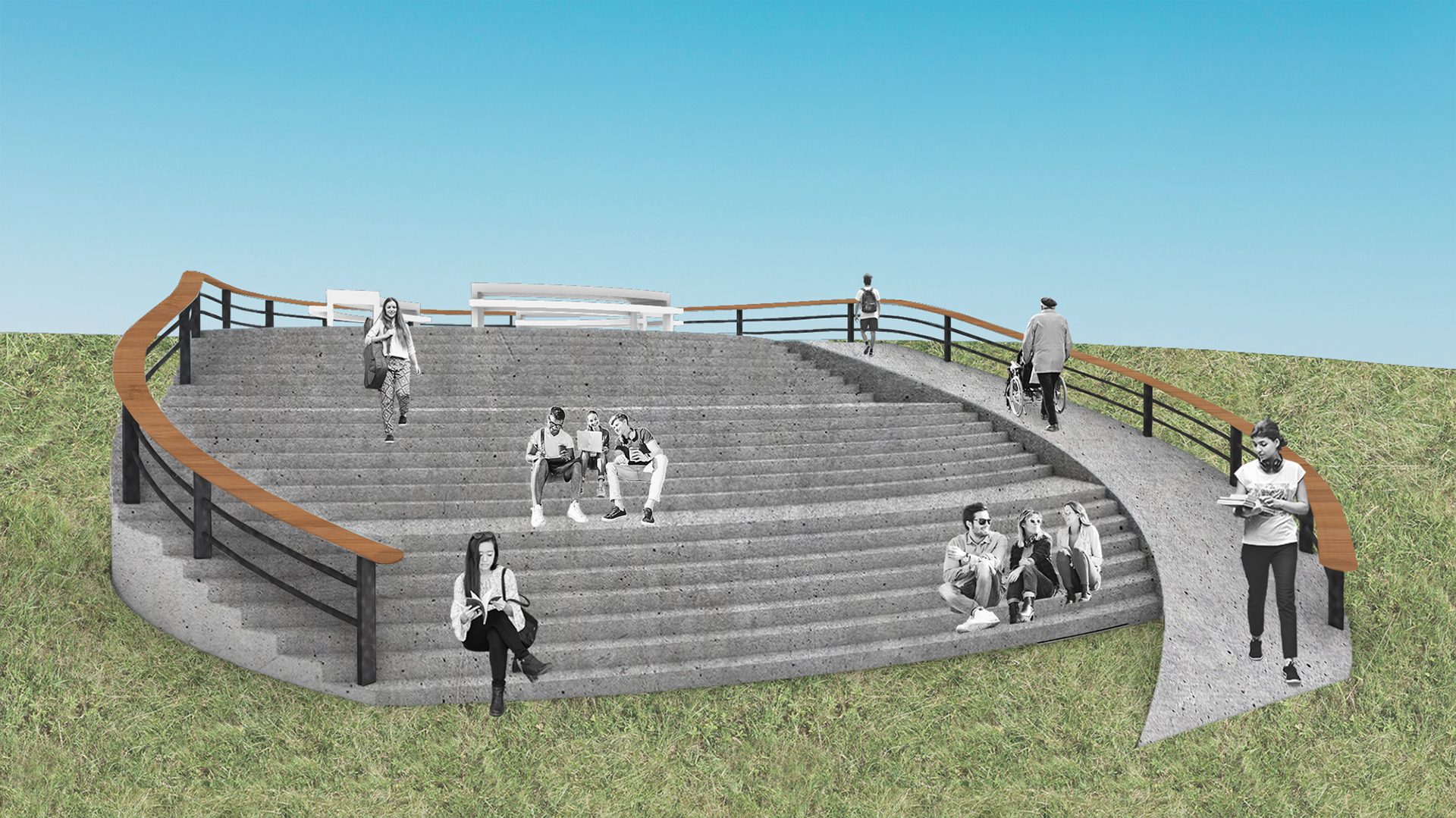 The dual function of the pavilion; with the top half as a recreational space, and the bottom half as an event space, hopes to fulfill several of the goals that RISD aspires Tillinghast Place to be for the community.  The upper half of the pavilion can be used by students and faculty to teach, sight see or stroll. Once pedestrians arrive at the top by the steps or the ramp, they can sit at one of the tables to do work, relax, or take in the view from above. The space right below provides a great cavity for an amphitheater. Sitting below the ground, the heightened acoustics of the amphitheater will be a great space to hold events formal and informal.