The Chocolate Room
is an immersive exhibit inspired by Roald Dahl's children's novel,
Charlie and the Chocolate Factory
, meant to inspire imagination, fun and wonder.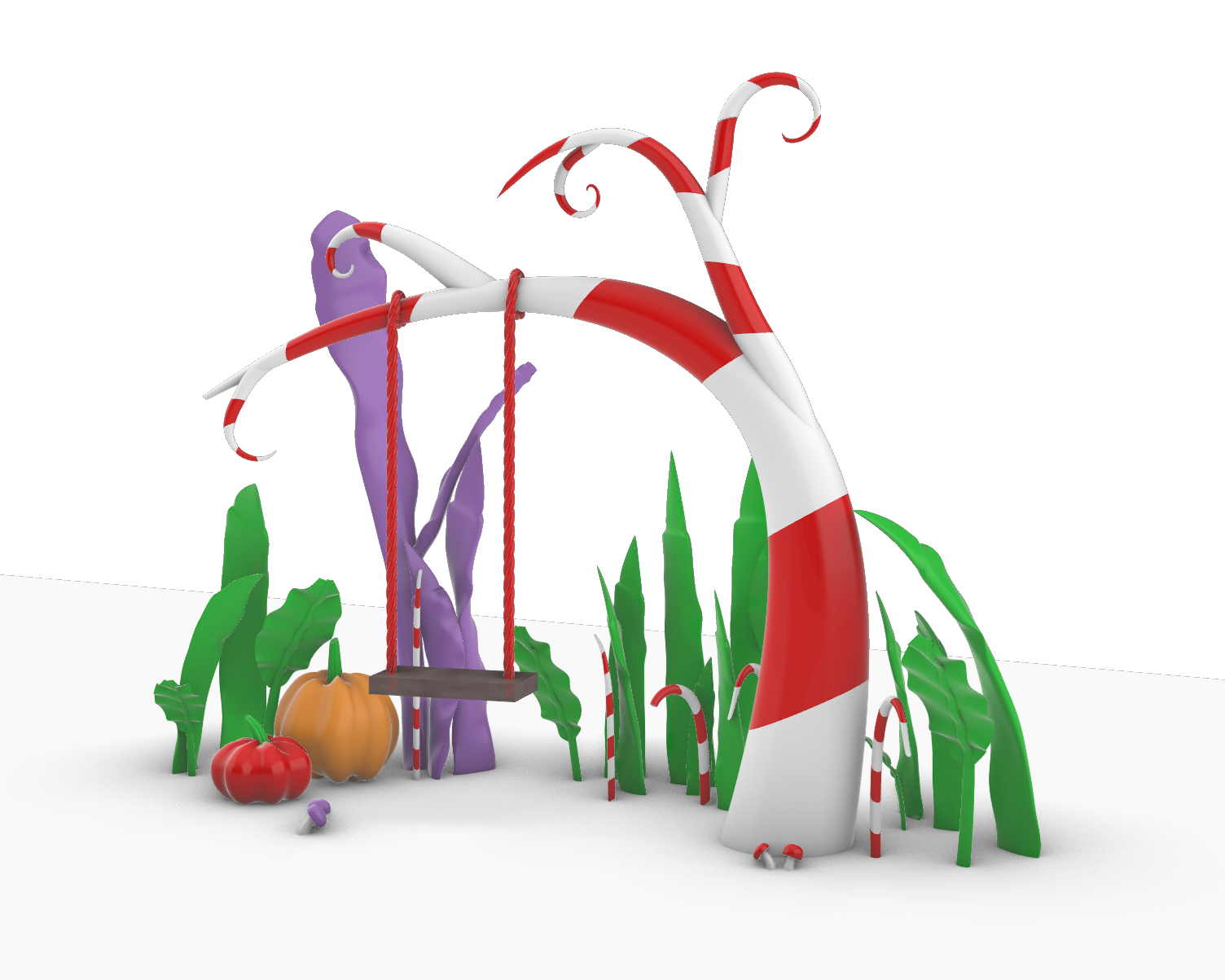 Roald Dahl's
Charlie and the Chocolate Factory
, follows the adventures of Charlie Bucket inside the whimsical and wondrous chocolate factory of the eccentric chocolatier, Willy Wonka. I based the exhibit off of the chocolate room, a candy land complete with a chocolate flowing river and edible candy trees, mushrooms, grass and foliage. I drew inspiration from both the book illustrations and it's two film adaptations.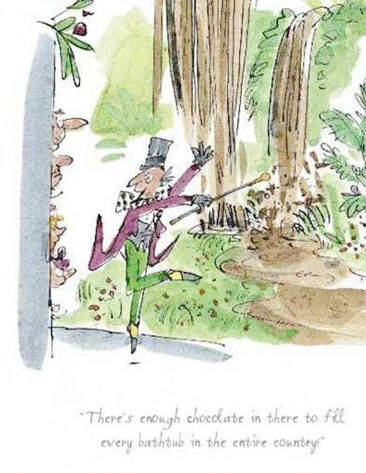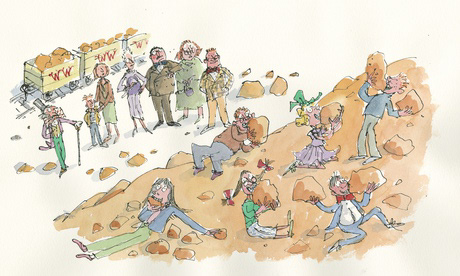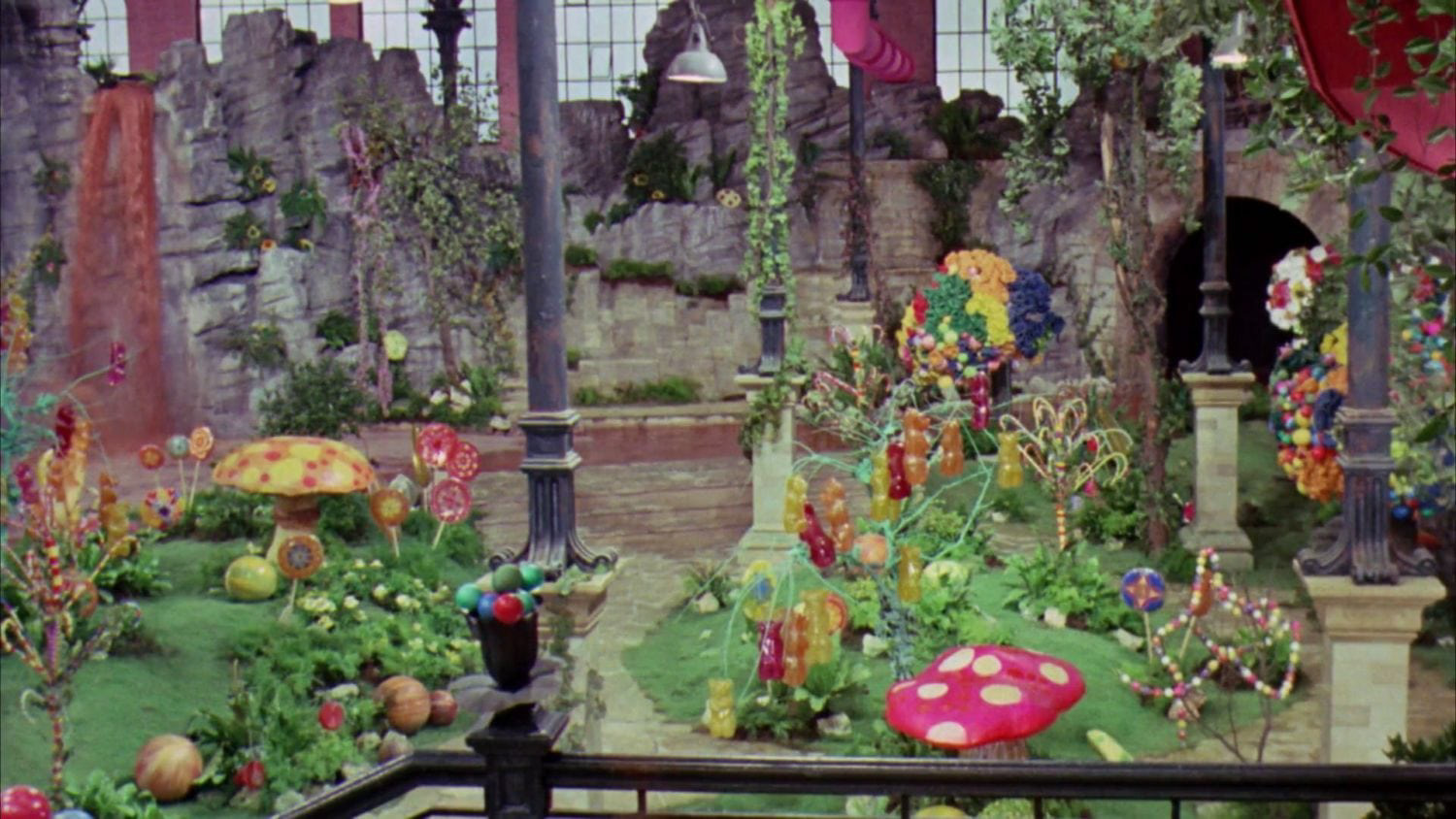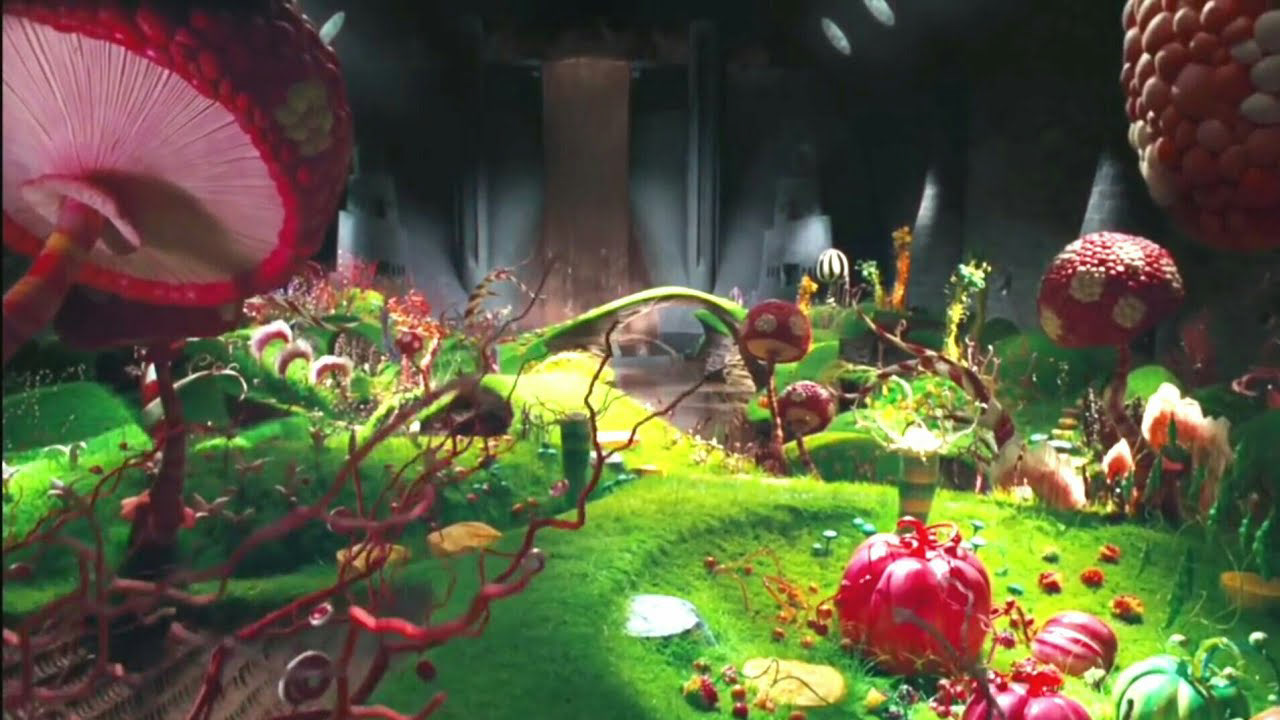 The Chocolate Room exhibit is meant to represent a small portion of Roald Dahls' fantasy and give a glimpse into the mysterious world of Willy Wonka's factory.

Charlie and the Chocolate Factory

is a story with dark undertones, so I wanted contrast the bright colored candy land with a cold and industrial background, causing guests to question their surroundings. 

​​​​​​​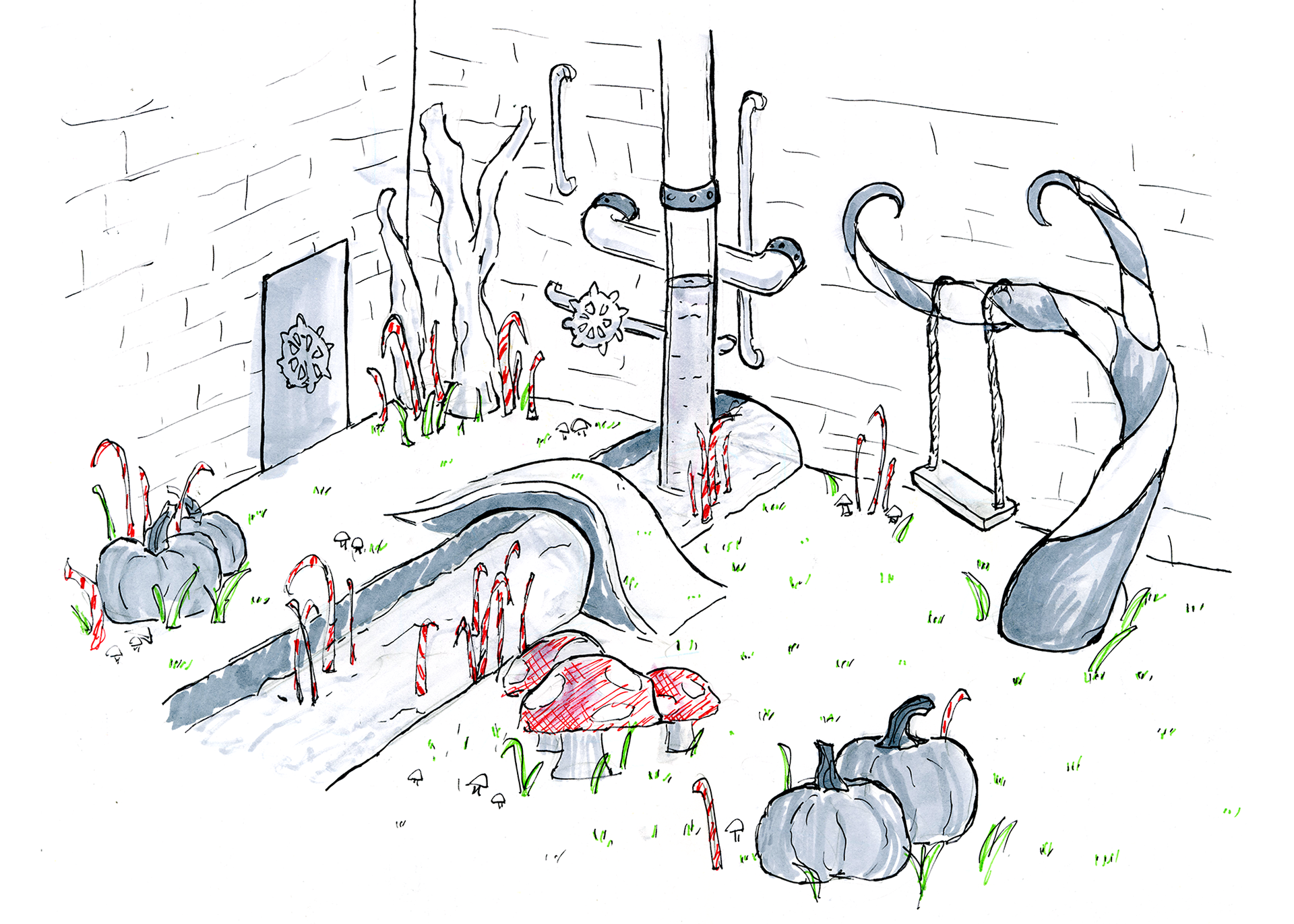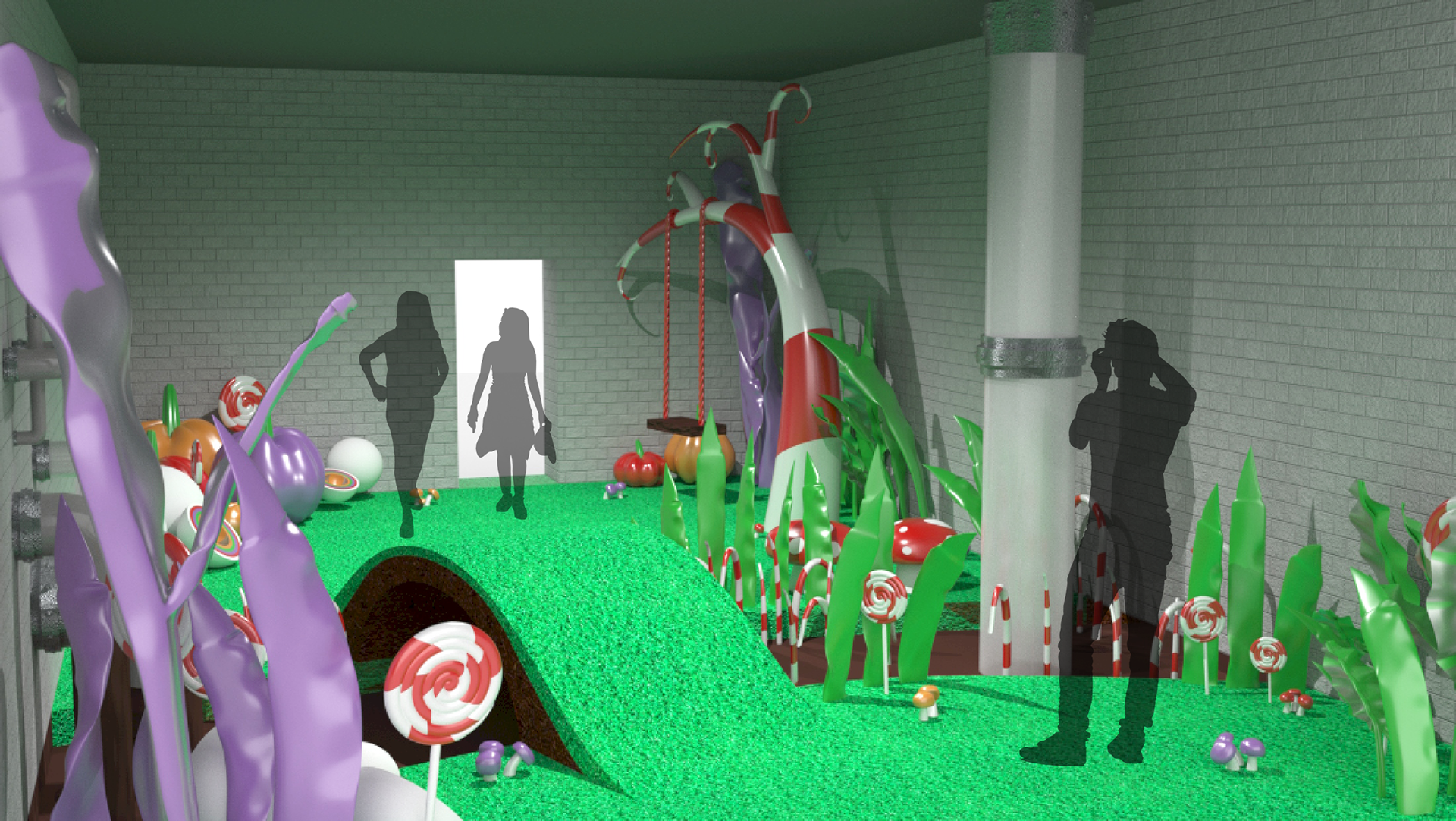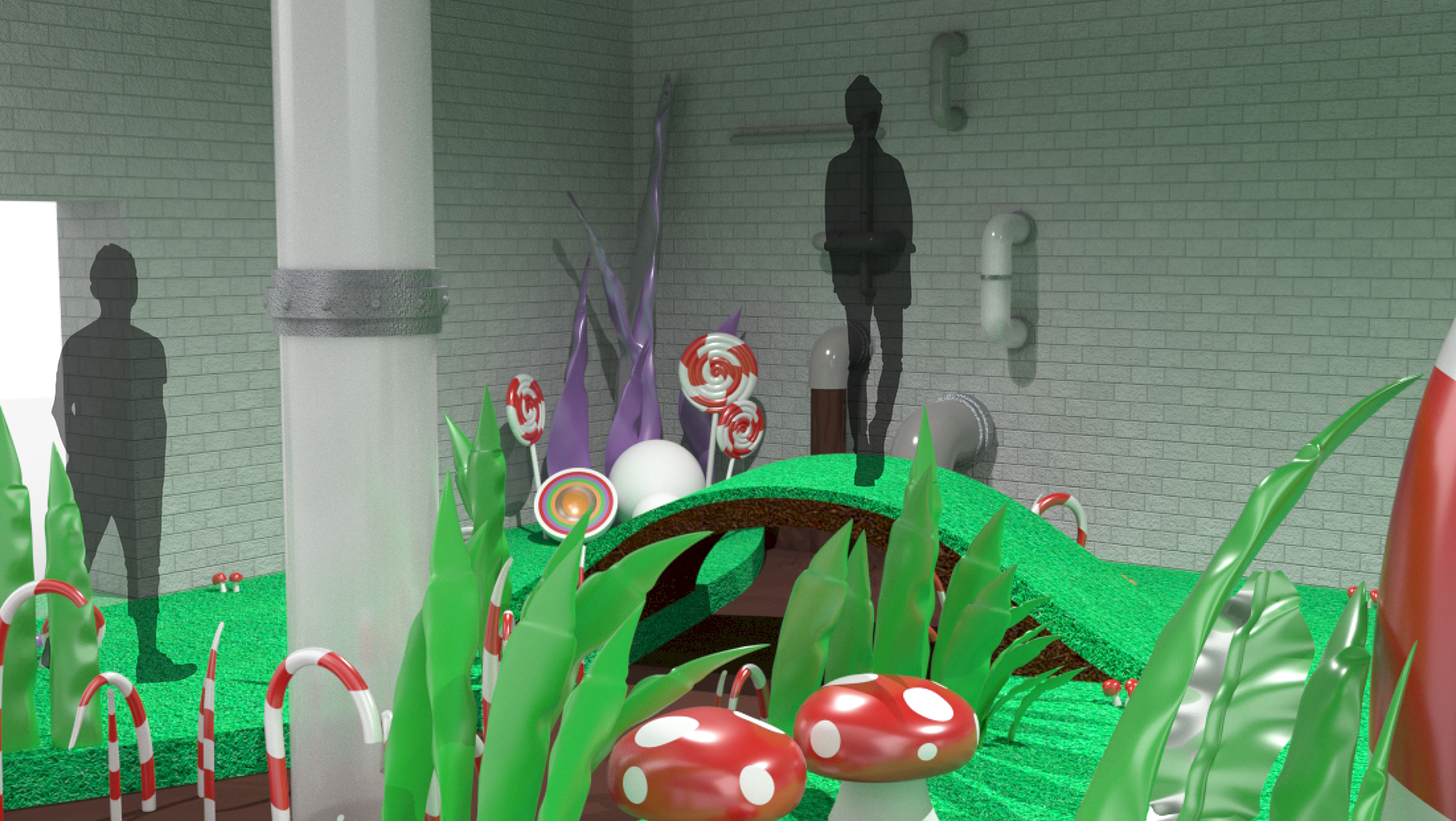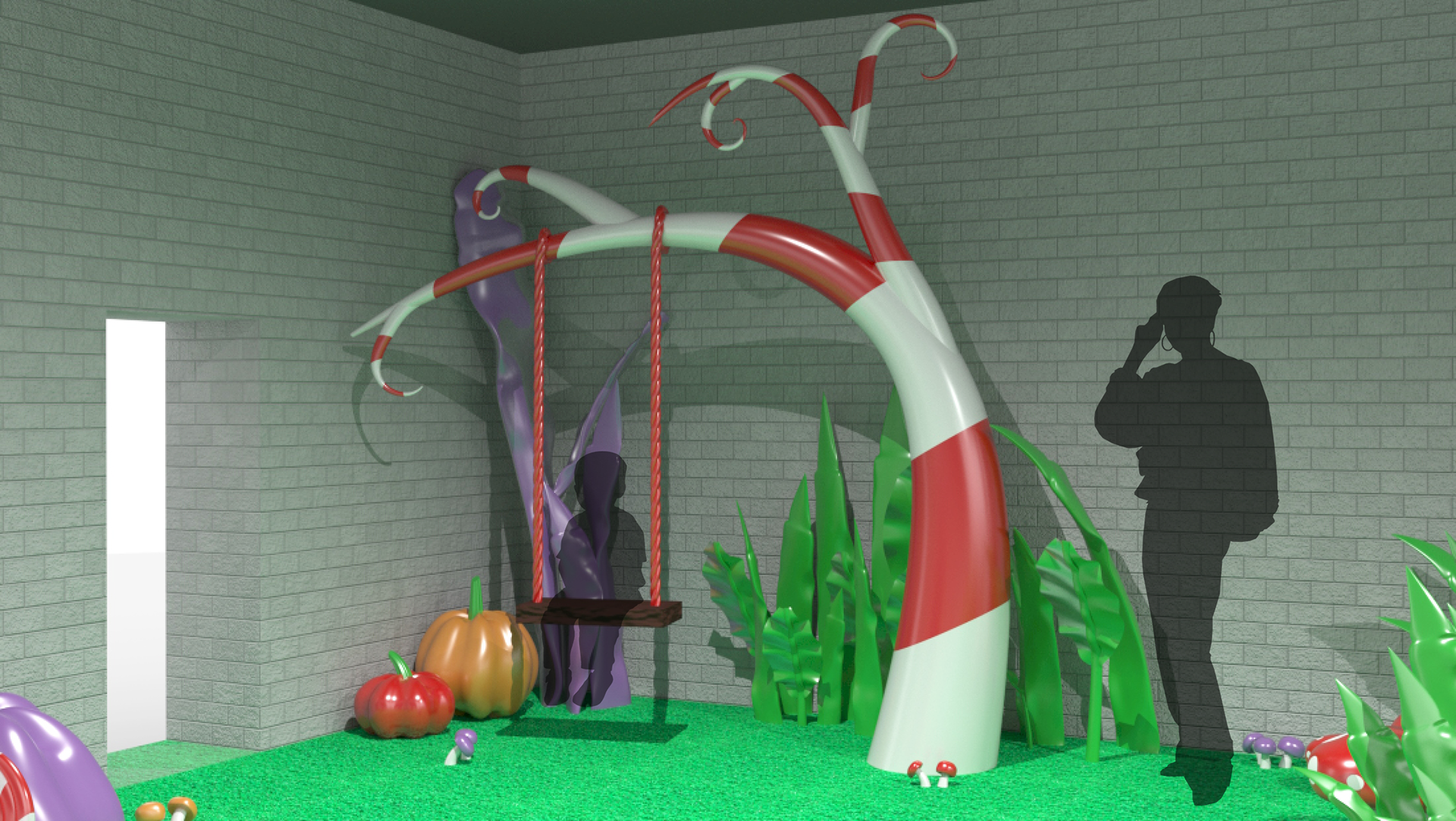 The exhibit is broken up into several zones and photo moments where guests can interact with the environment and its props. There is a candy swing and mushroom stools for guests to sit, chocolate tubes guests can watch flow up and down, and candy pumpkins and jawbreakers guests can pick up and roll around.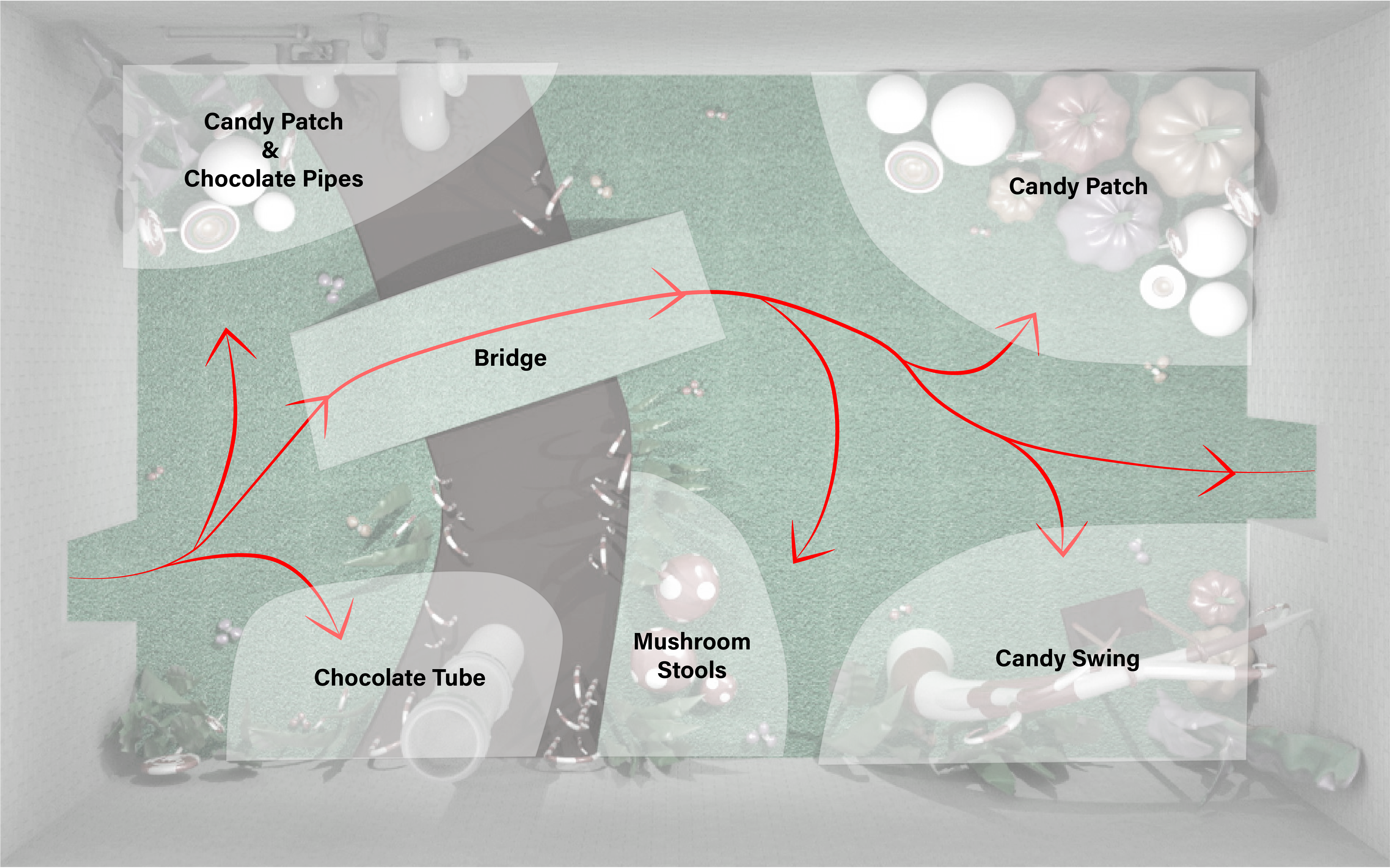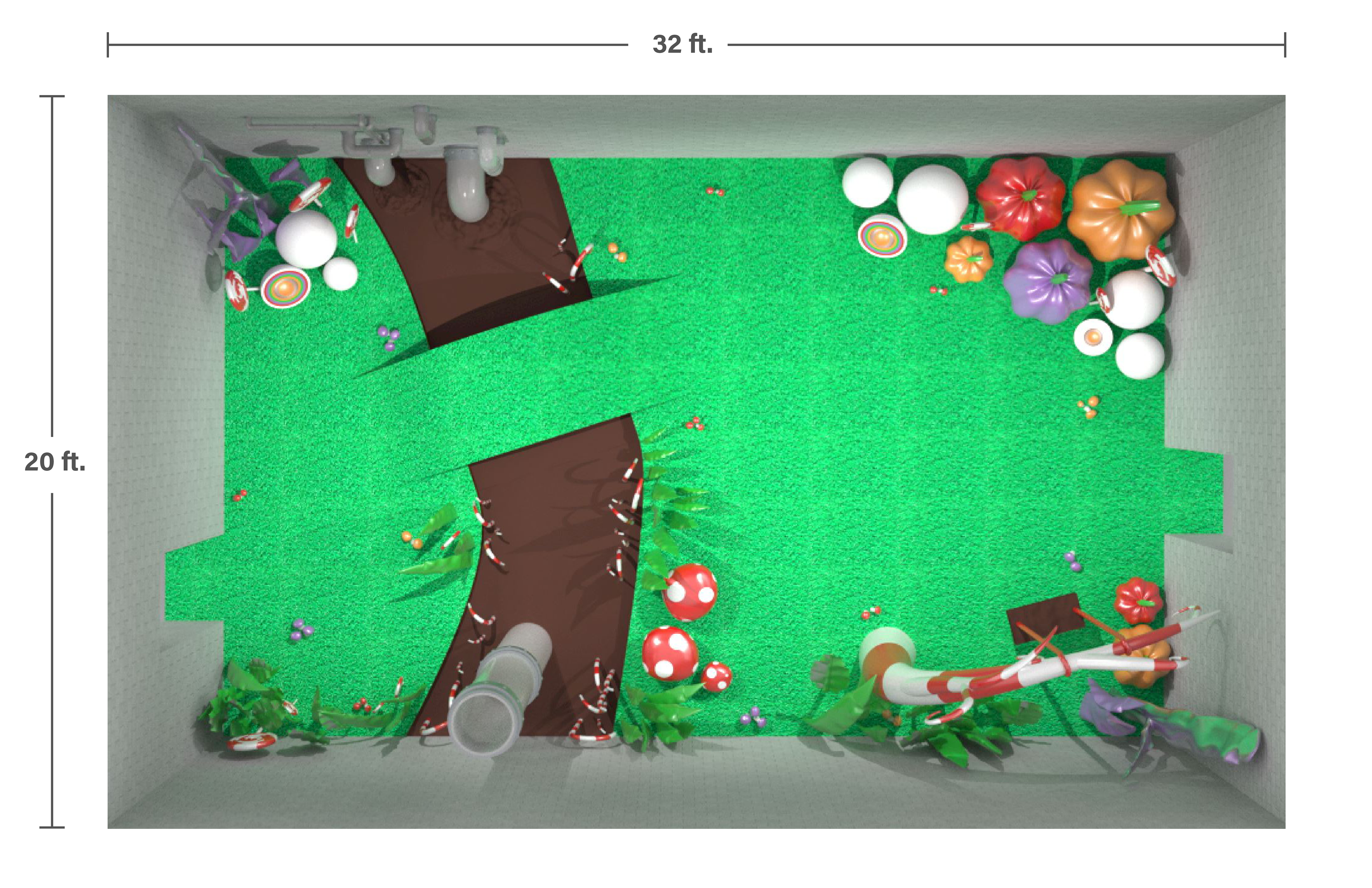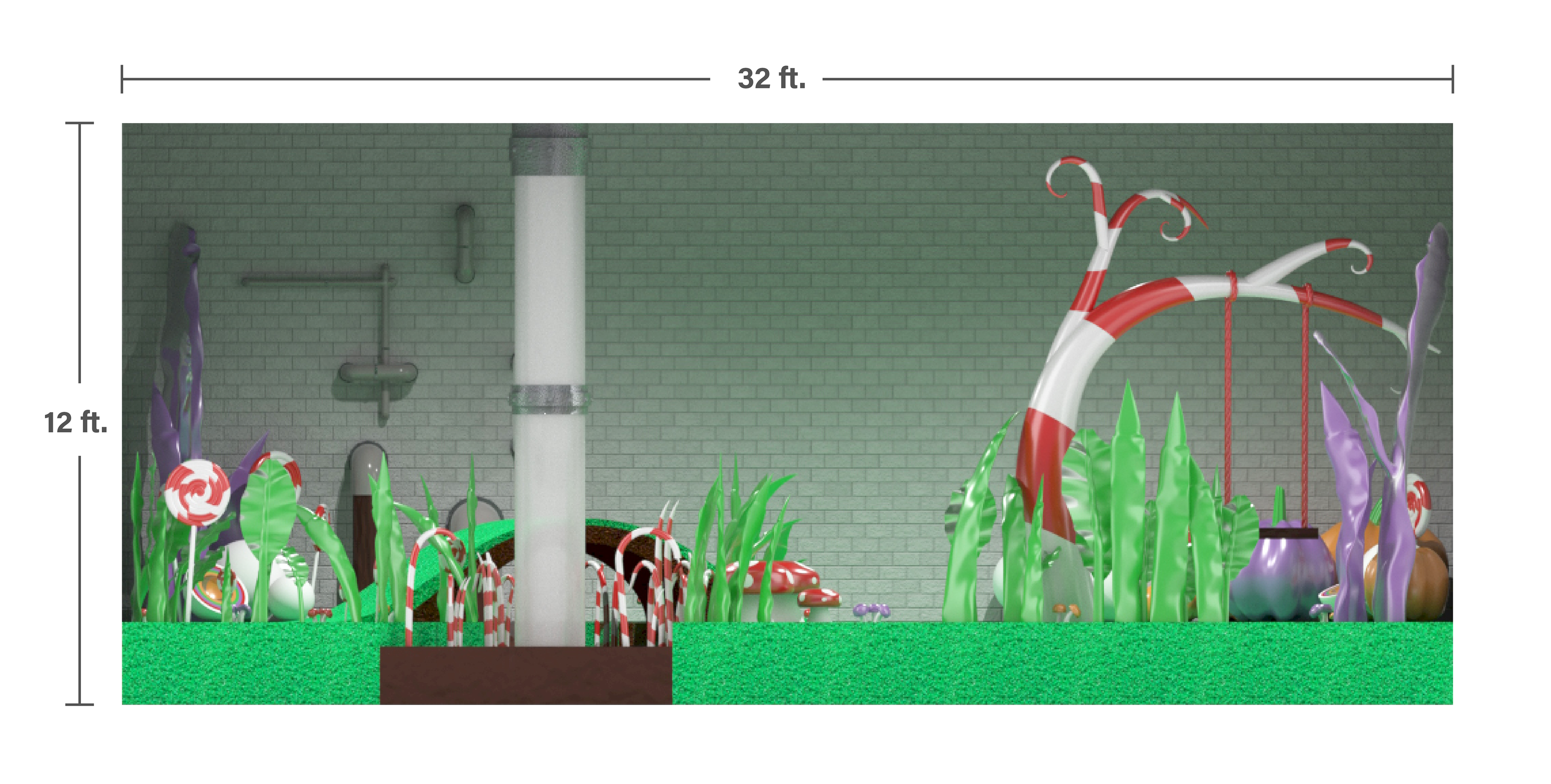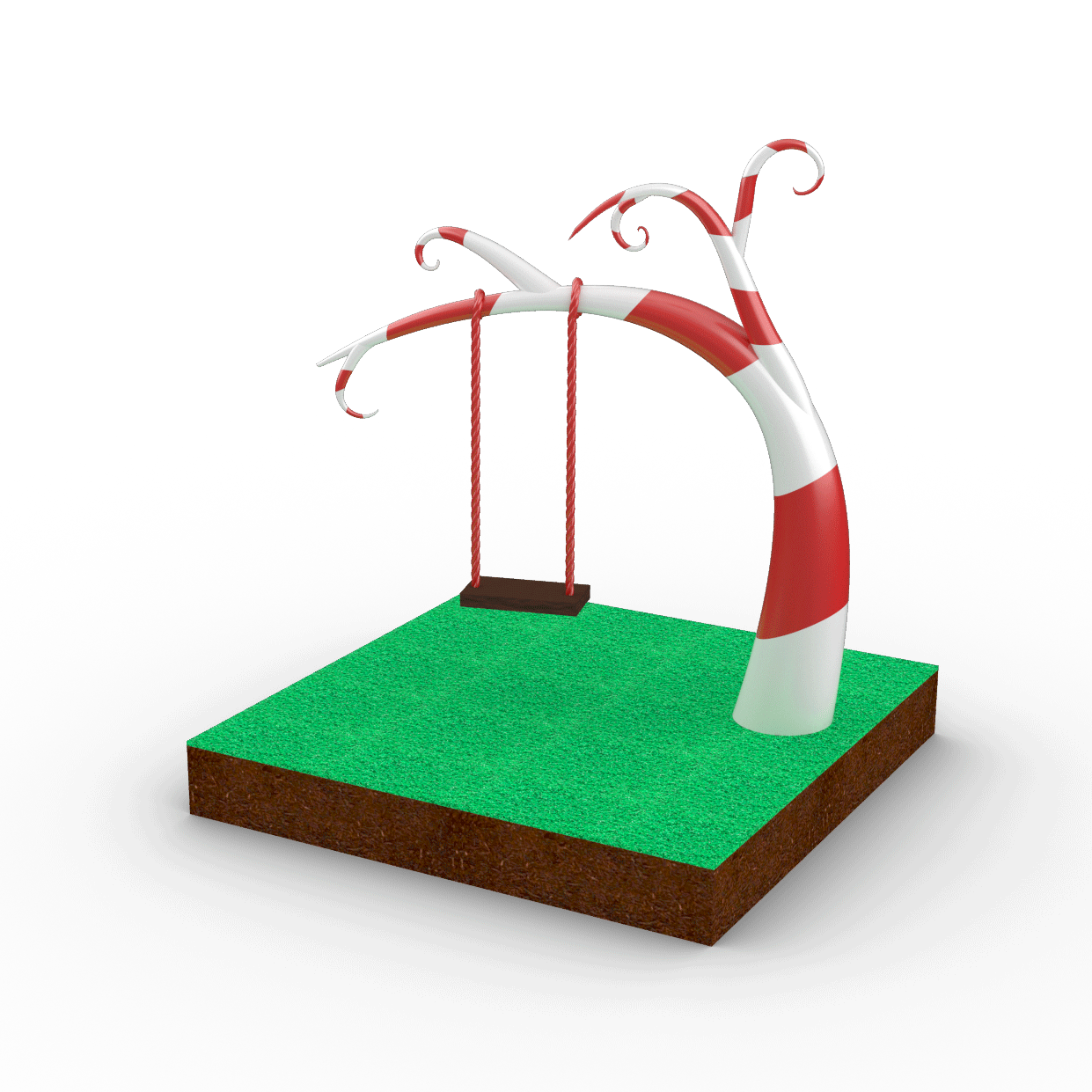 A welded steel frame makes up the interior structure of the candy cane tree. Carved foam completes the shape and a hard coat can be sprayed on for added durability and gloss.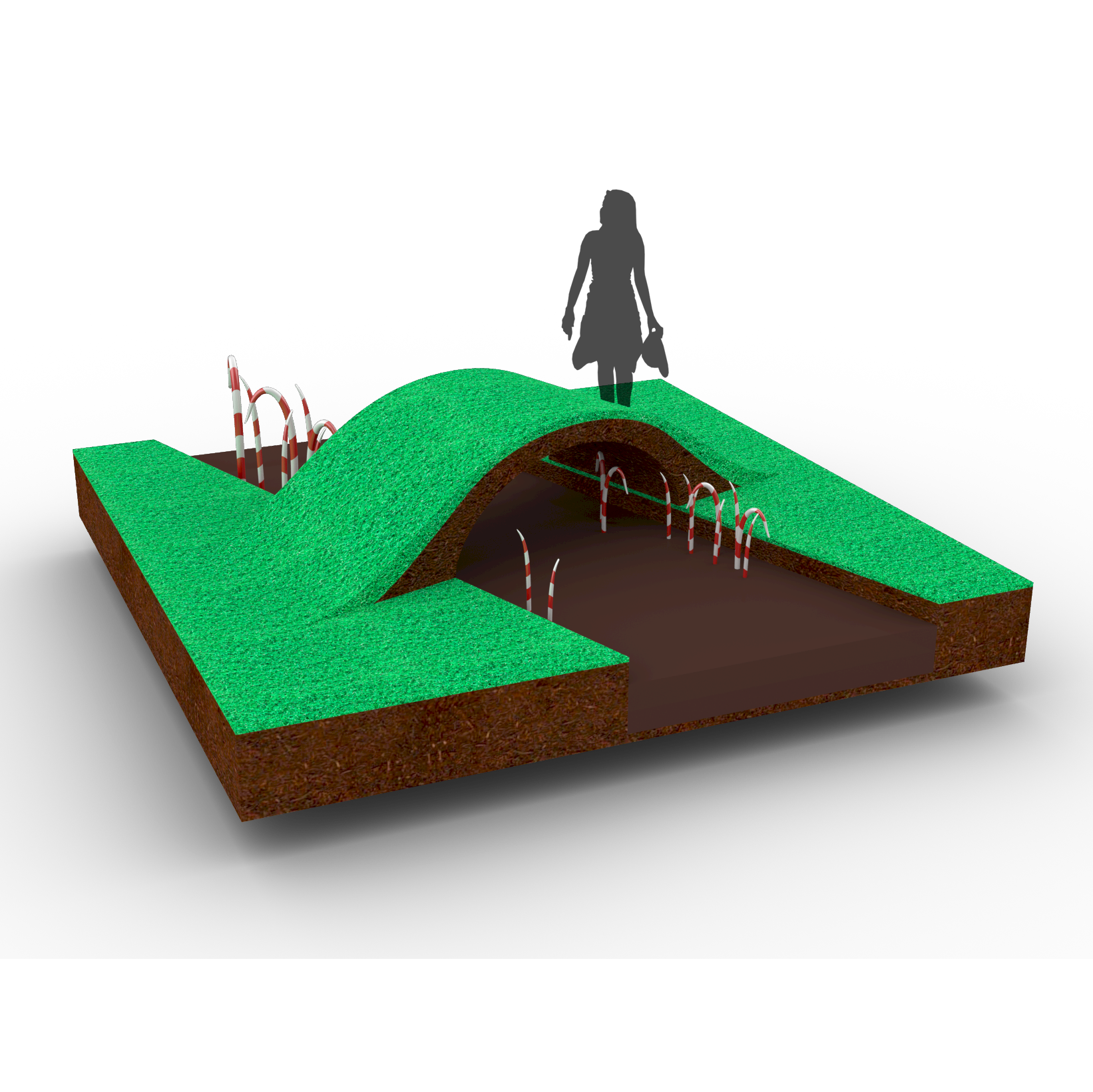 The bridge that guests walk across can be made from a plywood fin structure finished in grass astroturf. The chocolate river can be realized with brown colored water thickened with Natrusol and pumped continuously. 
Guests can approach the chocolate tube and watch it fill up and down periodically. The tube can be made from plexiglass acrylic tubing braced with a steel collar. 
The mushroom seating can be created with a plywood fin structure, filled with carved foam and finished with a hard coat spray, painted and sealed with varnish. Digital fabrication with CAD and a CNC router can be used for efficiency for the production of multiples.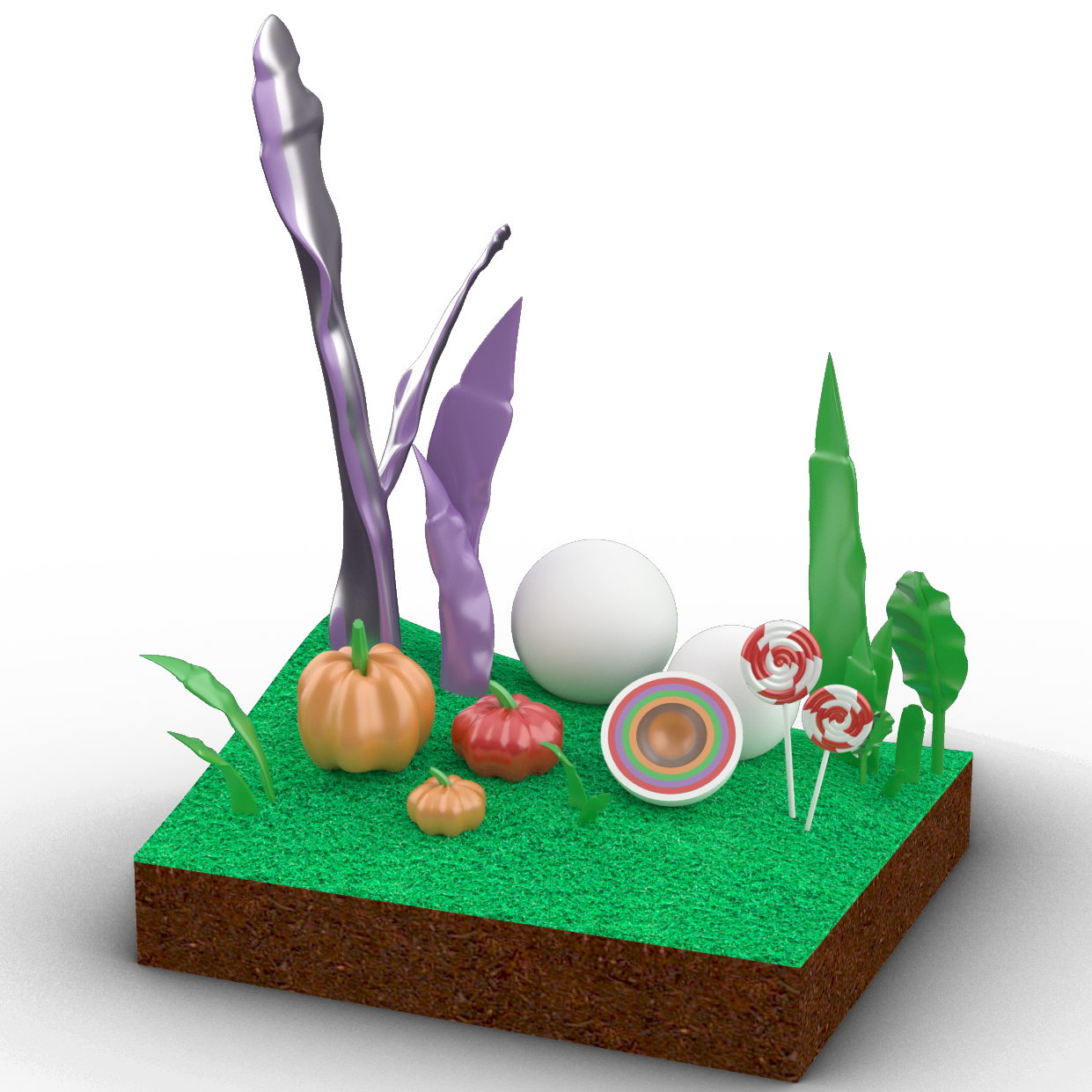 The candy props can be modeled in CAD and cut in foam with a CNC router. The shaped foam will be used as a mold for fiberglass to create a shell that can be pieced together, sanded, painted and sealed for a lightweight, durable and glossy finish. Stationary props like the taffy trees and lollipops can be fixed on a shaped mound which then can be placed into the exhibit to blend with the environment.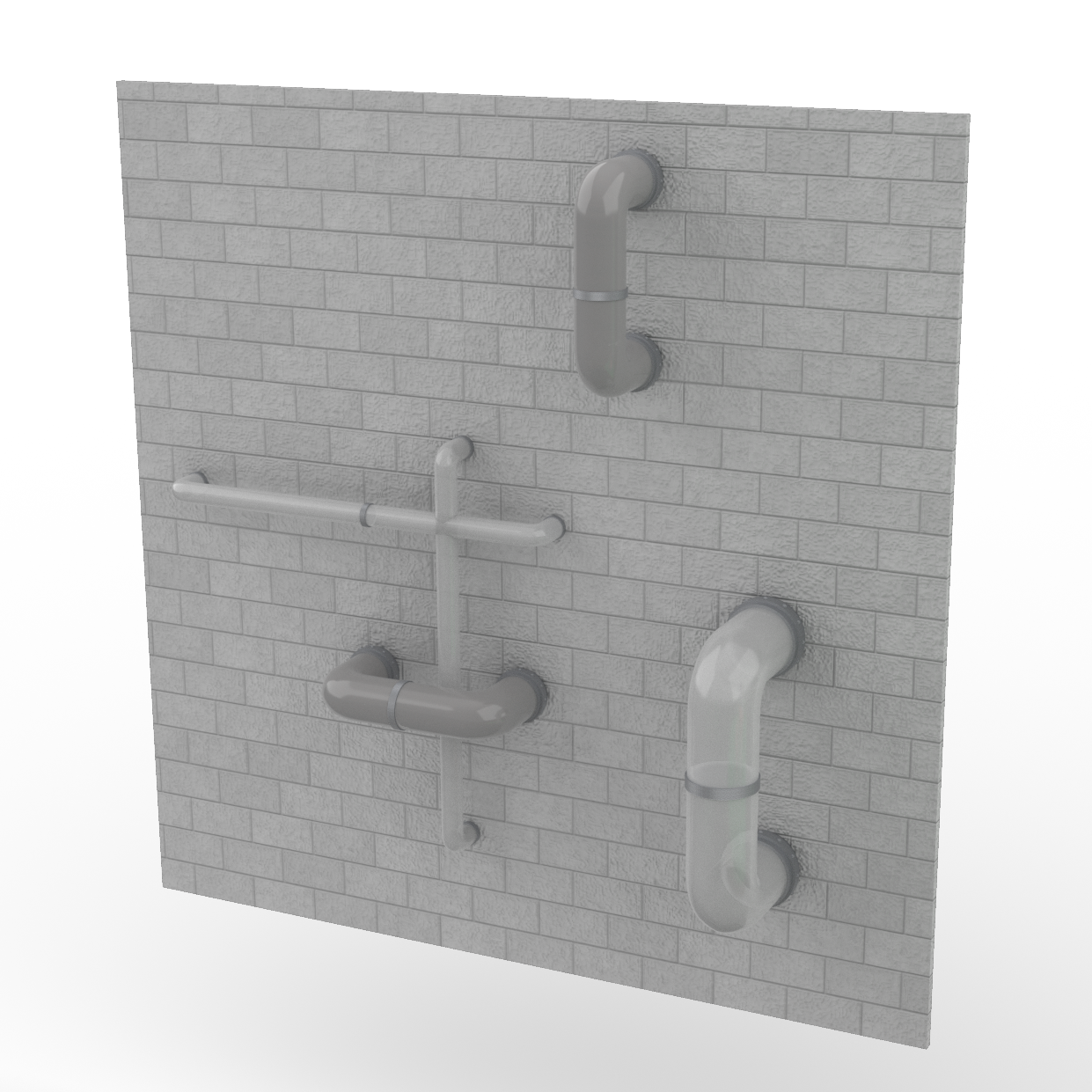 A faux brick texture can be created with a thin layer of concrete and painted to look like brick. The pipes are PVP plastic pipe with the interior painted brown for a faux chocolate effect. 
The Chocolate Room
, turns a childhood fantasy into a reality. The exhibit strives to transport visitors out of their stressful, digitally intoxicated lives and in to a pure, wondrous filled candy land straight out of every child's dream. Through touch, play, sight and smell, visitors are encouraged to connect with their inner child, and immerse themselves within a purely physical, tangible world. Suitable for everyone,
The Chocolate Room
experience reminds us that life can be just as lighthearted, unexpected and remarkable as our child like selves have imagined it to be. 
The Chocolate Room exhibit is strictly a personal student project, and is in no way affiliated with Roald Dalh or the Charlie and the Chocolate Factory franchise.