A collection of spatial renderings for various freelance, contract and internship projects.
URBN Photowall Staircase Design
An engaging, interactive experience that builds a sense of community among Urban Outfitters customers, employees and visitors. Guests are invited to take instant photos in the lounge and surrounding areas and tuck their photos into the wire grid of the staircase. This becomes a space to personalize, discover and inspire. Existing staircases can easily be adapted for a feasible and low cost solution.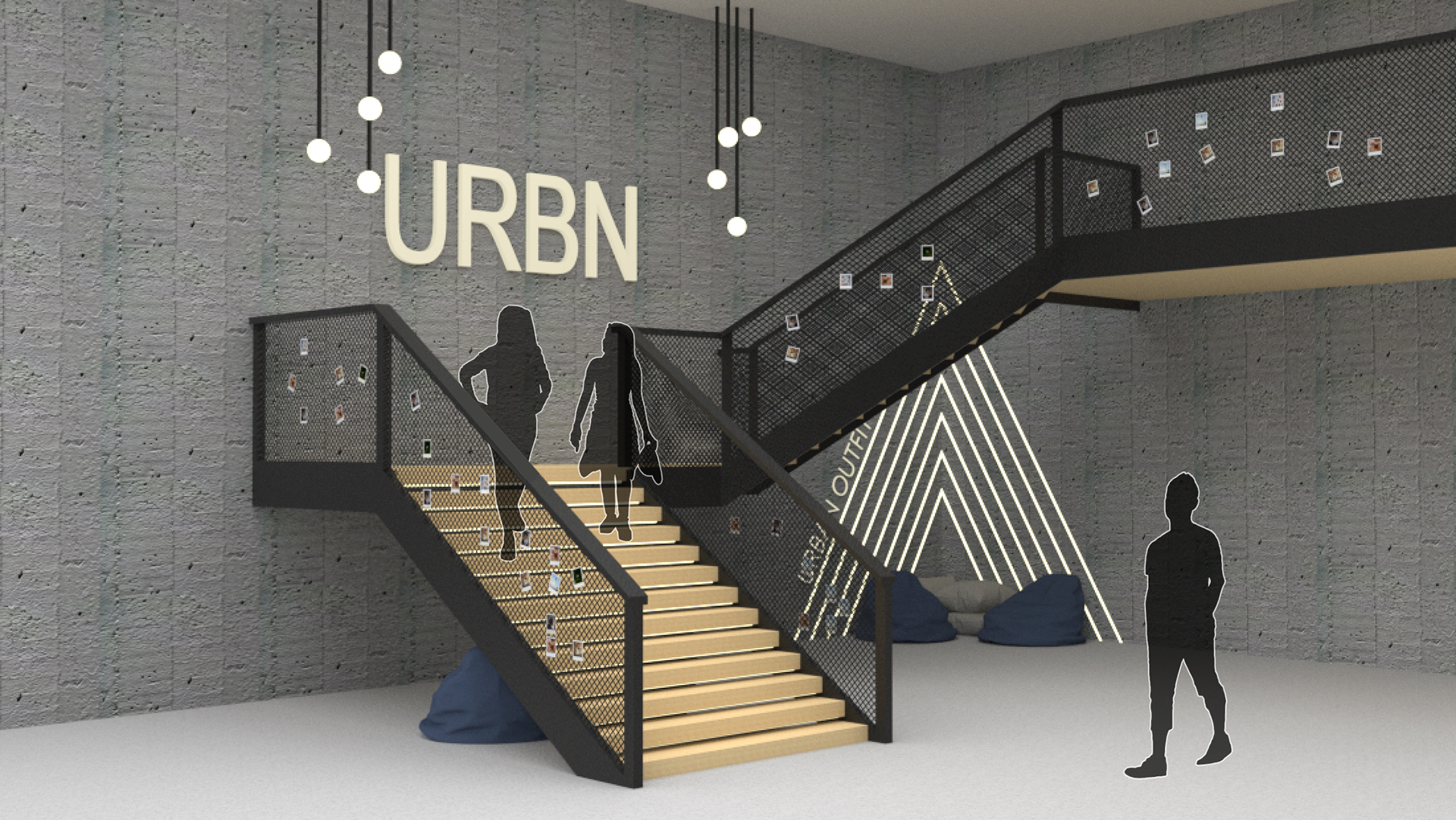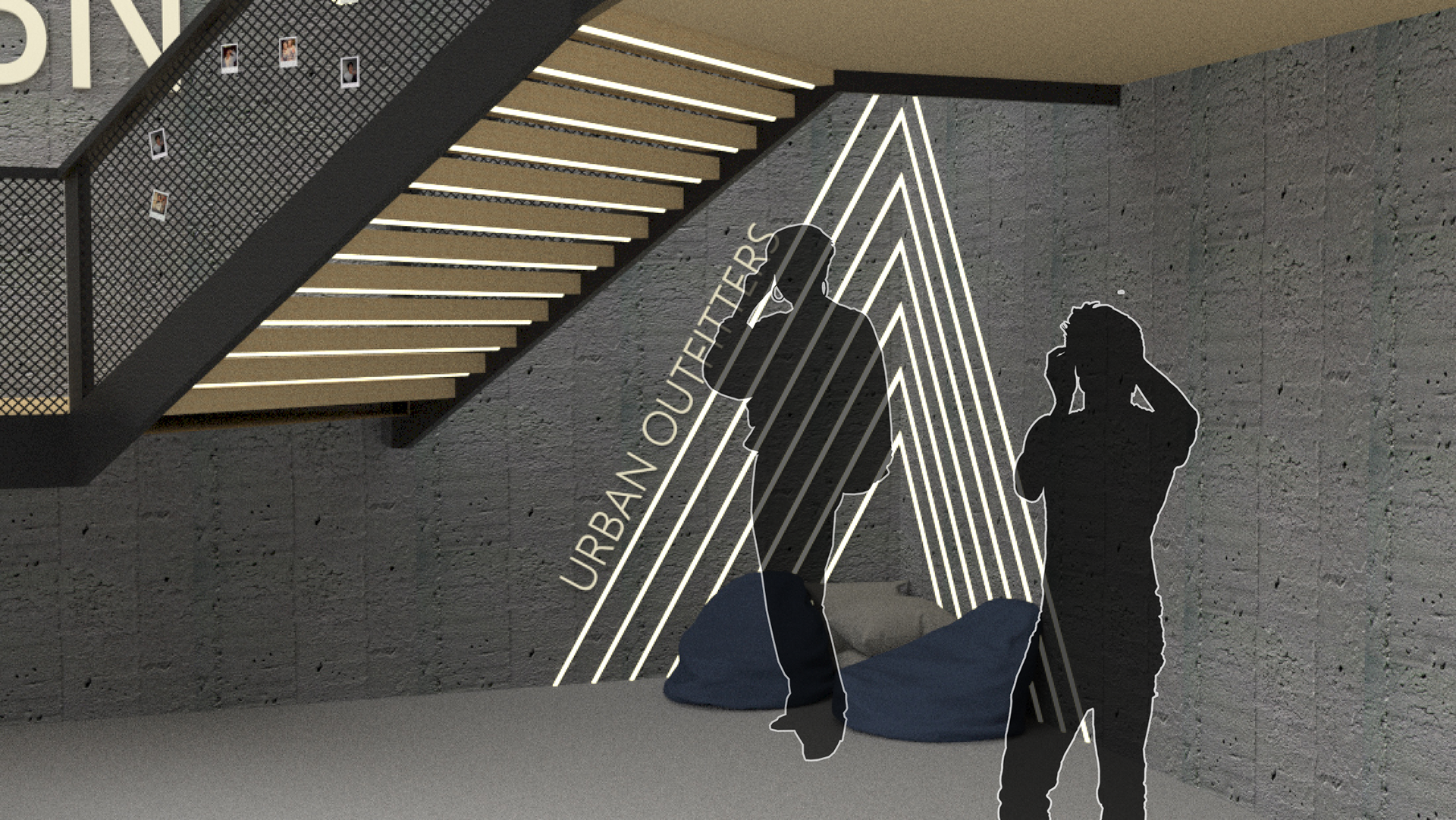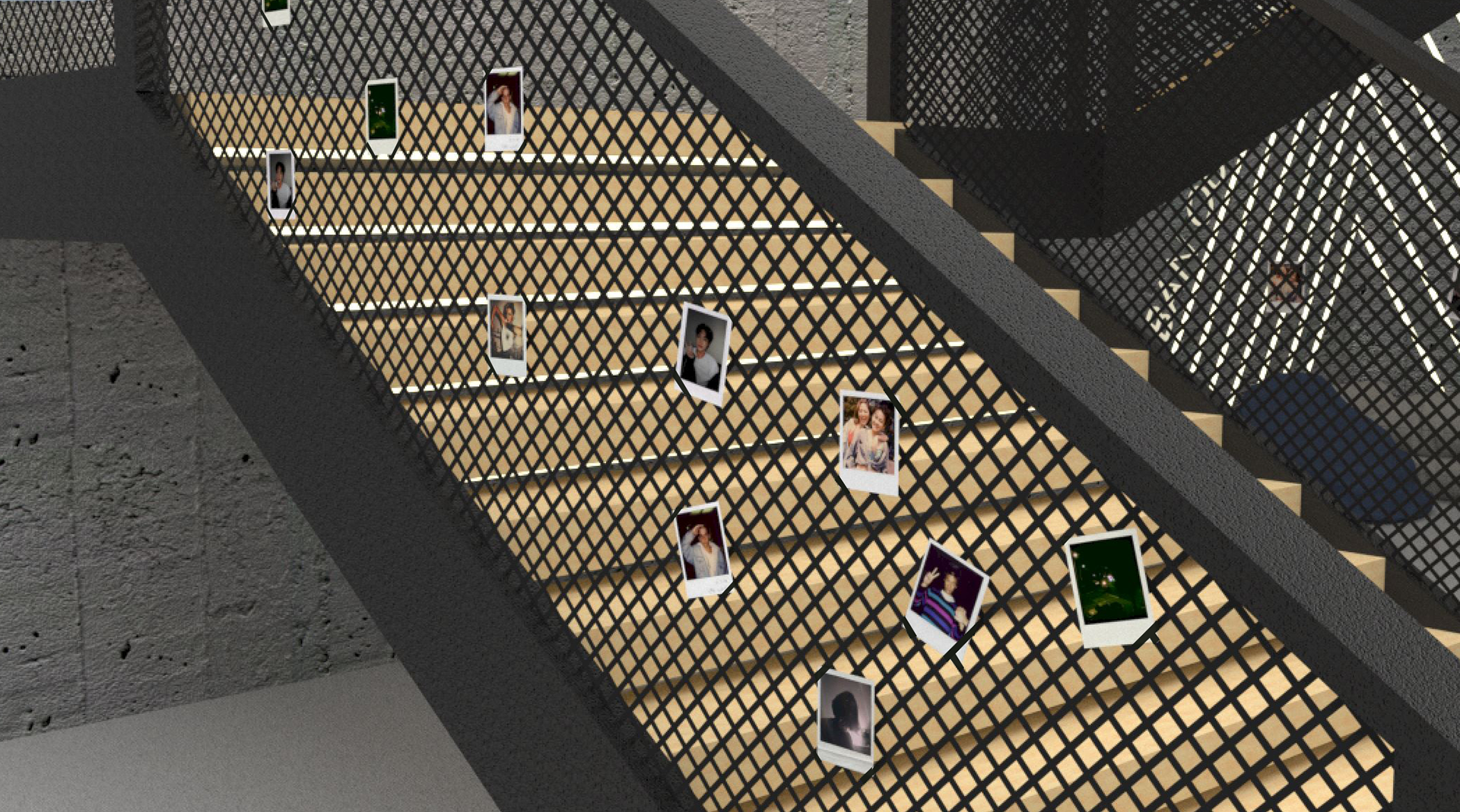 MCM Retail Consumer Event Proposal
Quick photoshop mock ups for an IRL event at a flagship MCM store. Consumers will be given a multi-sensory, MCM branded experience that is simultaneously visual, auditory, tactile, and olfactory.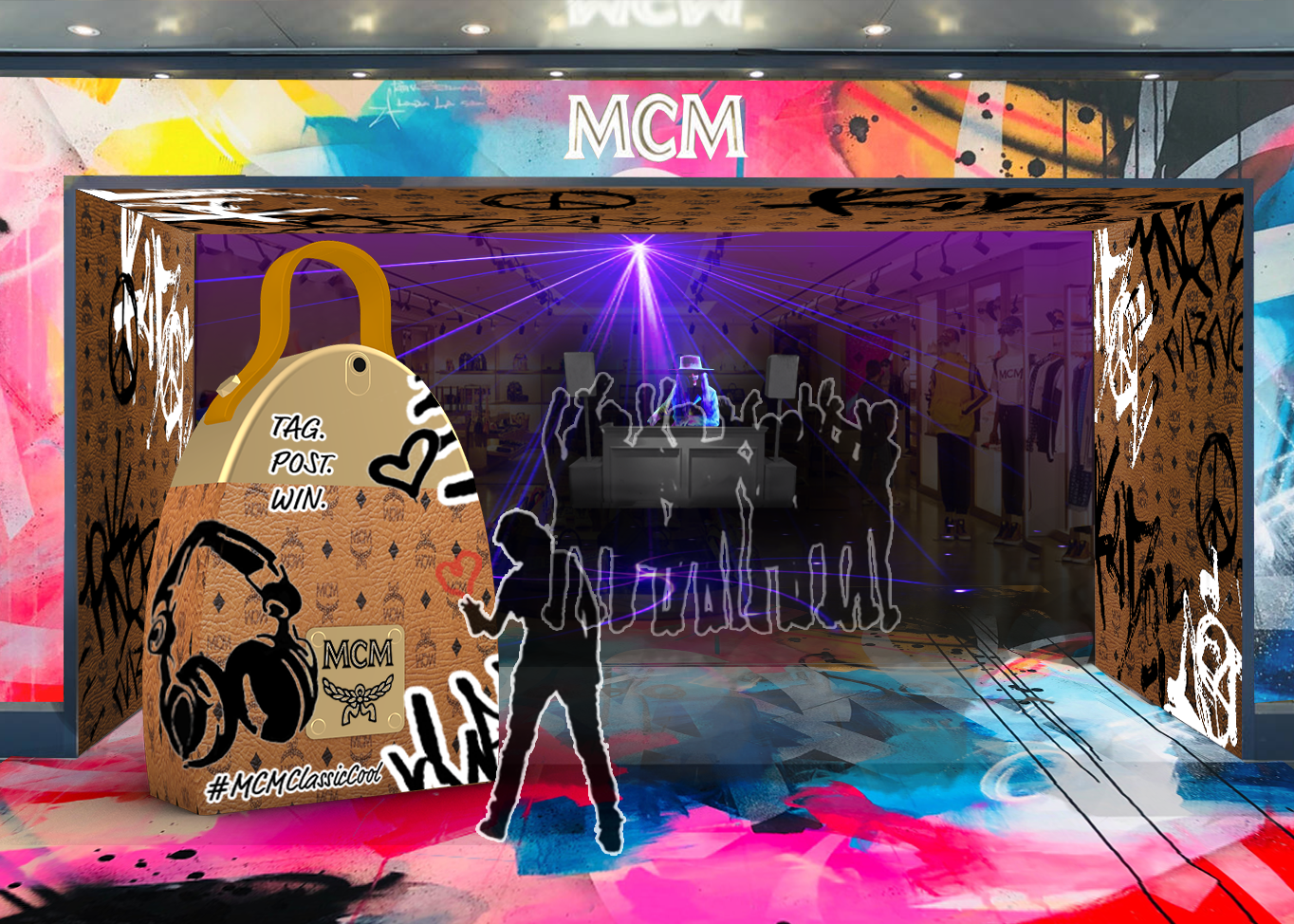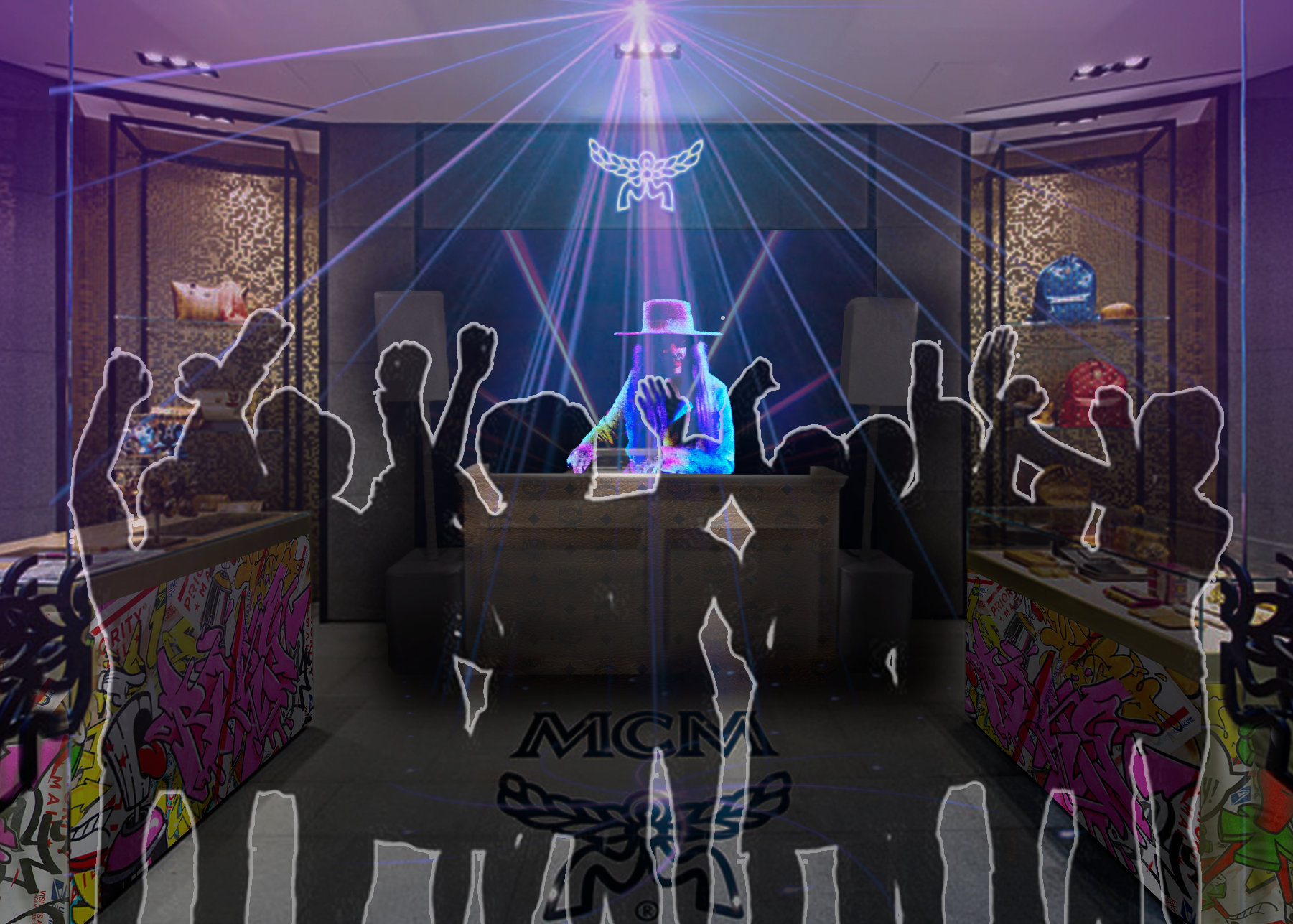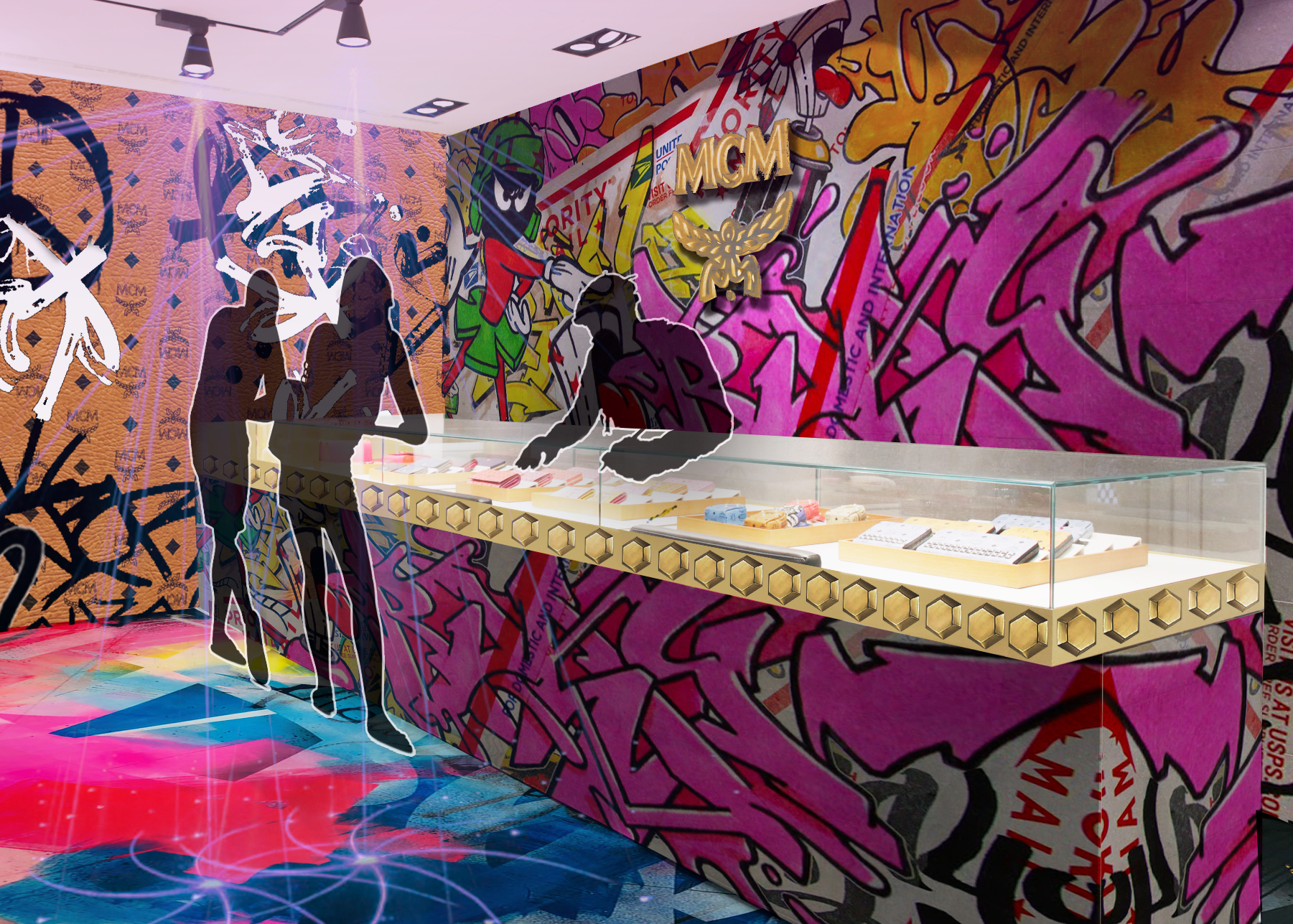 Giggle Haus Retail Display
Retail display design for FAO Schwarz toy store location in New York, NY to showcase a line of children's toys and plushies based off the artwork of various artists, one of which being Dana Donaty.