The
Tilt Assist Chair
is a dining chair designed to assist the elderly and mobility impaired to transport in and out of chairs.
Ideation + Concept Development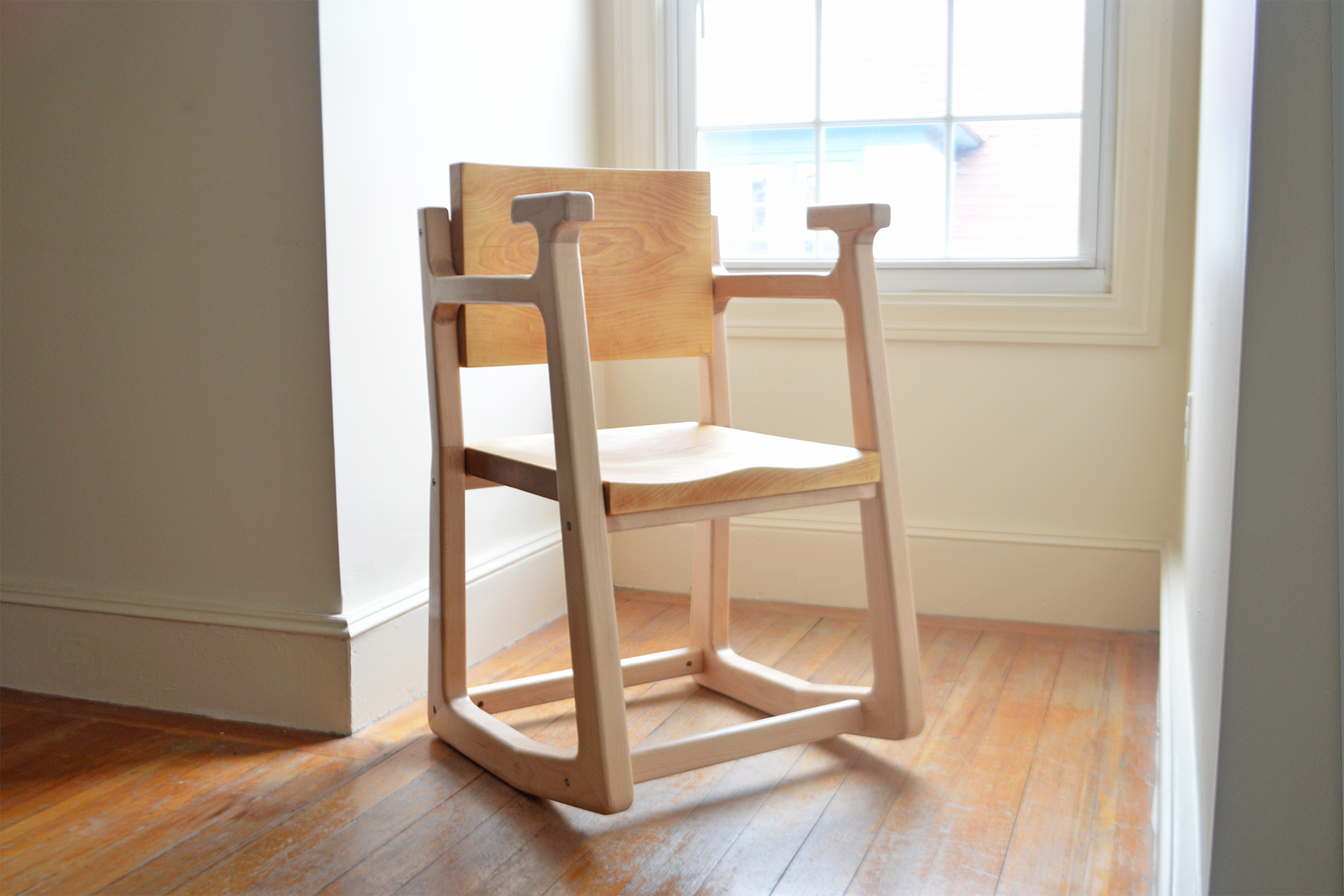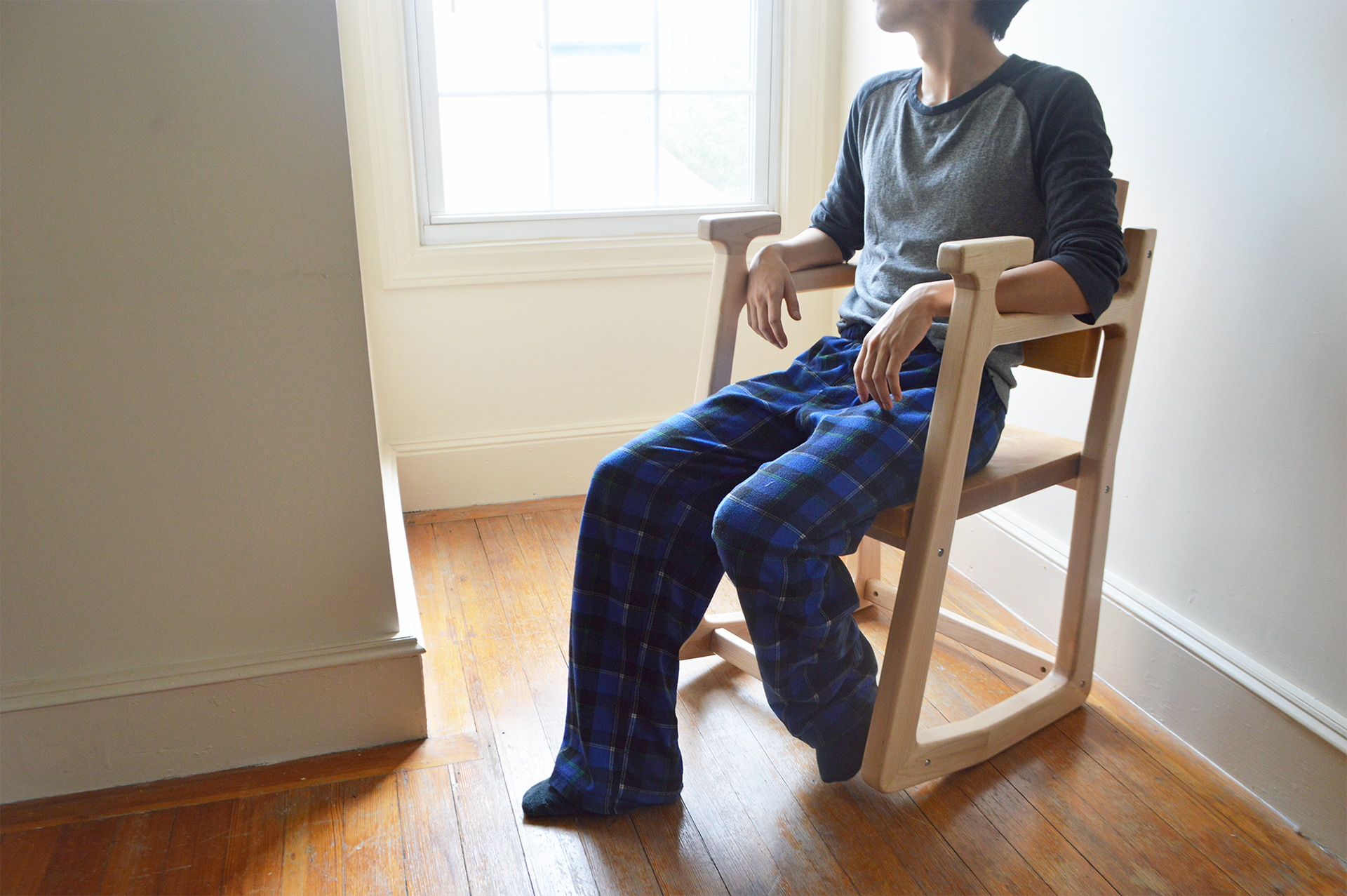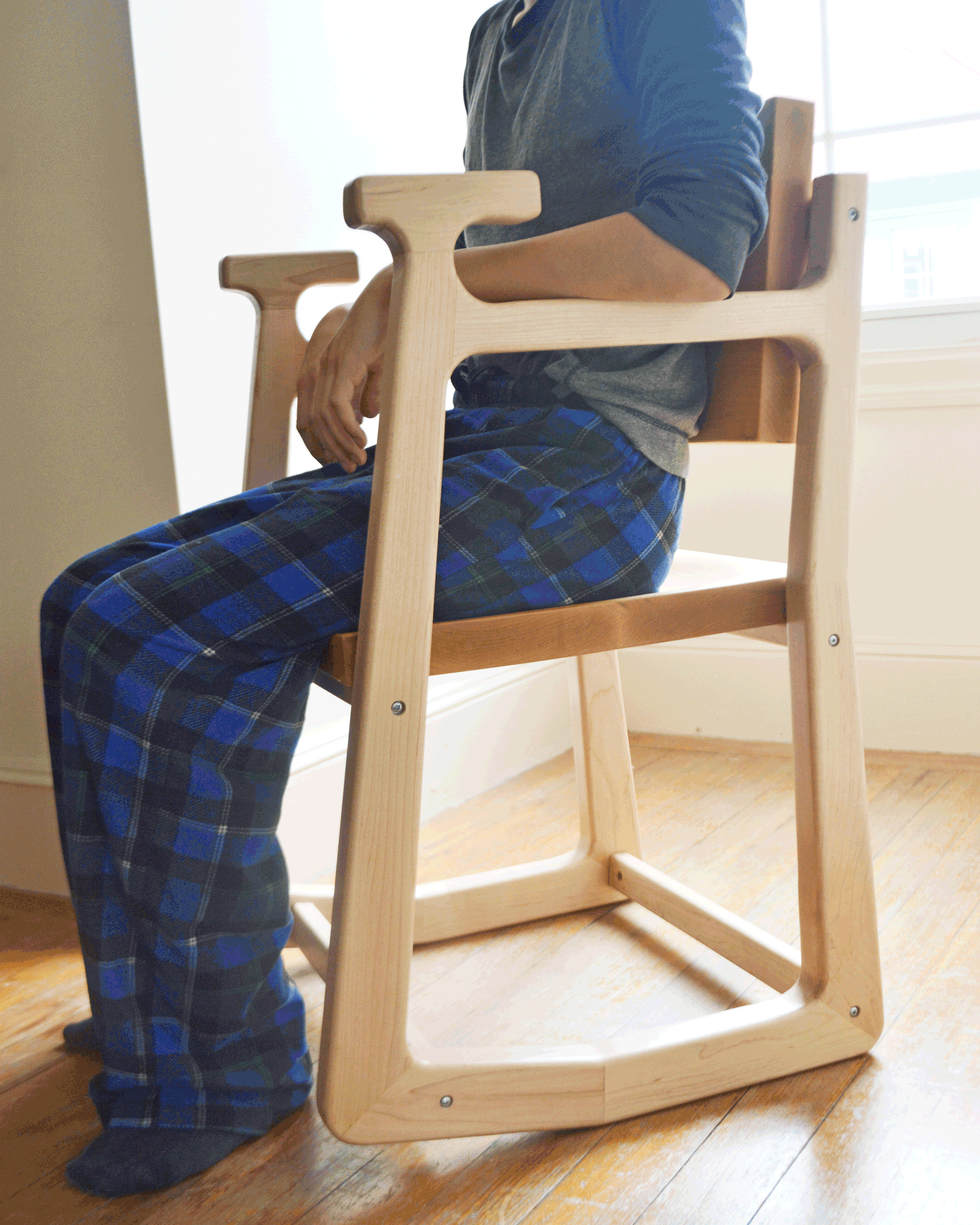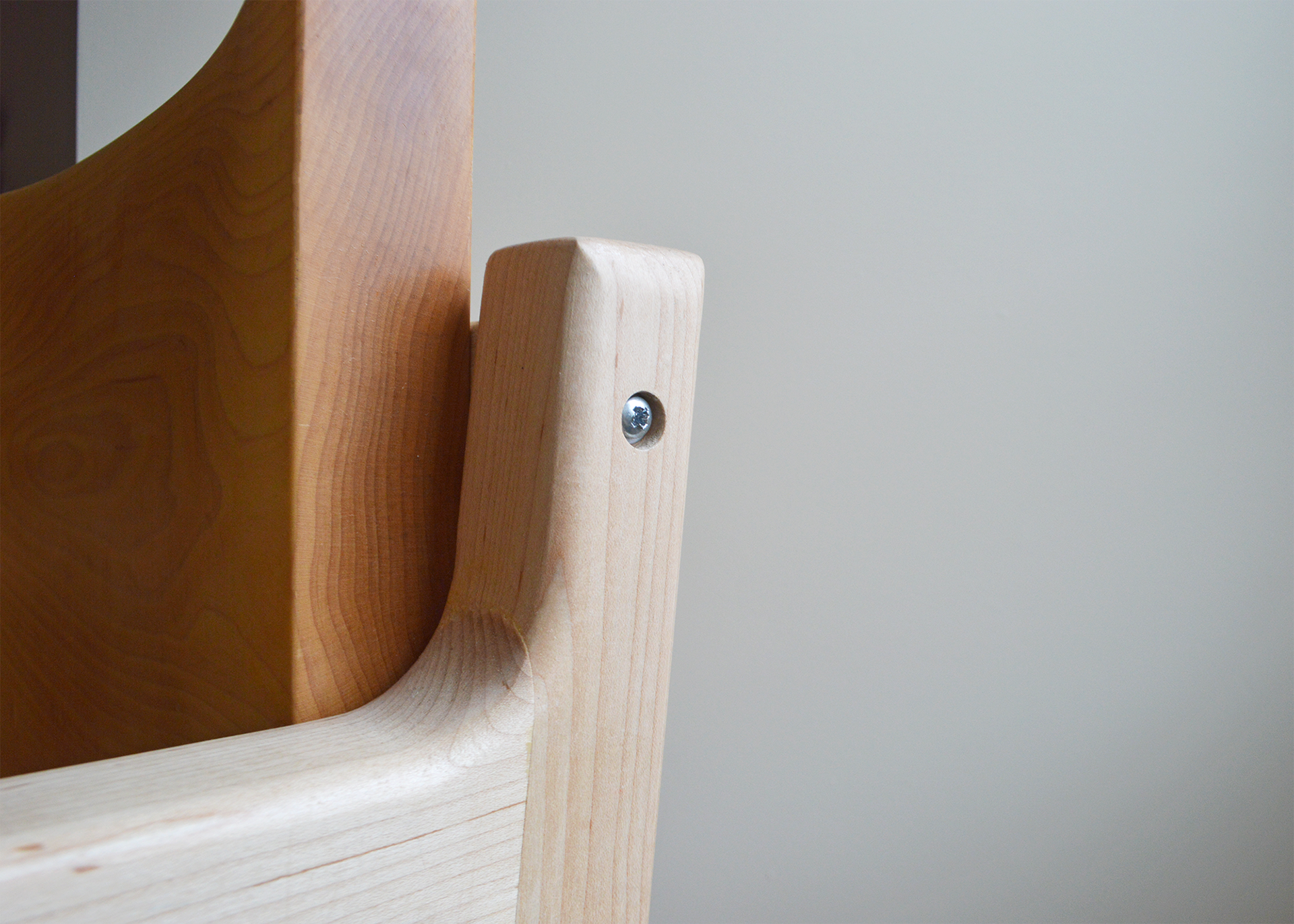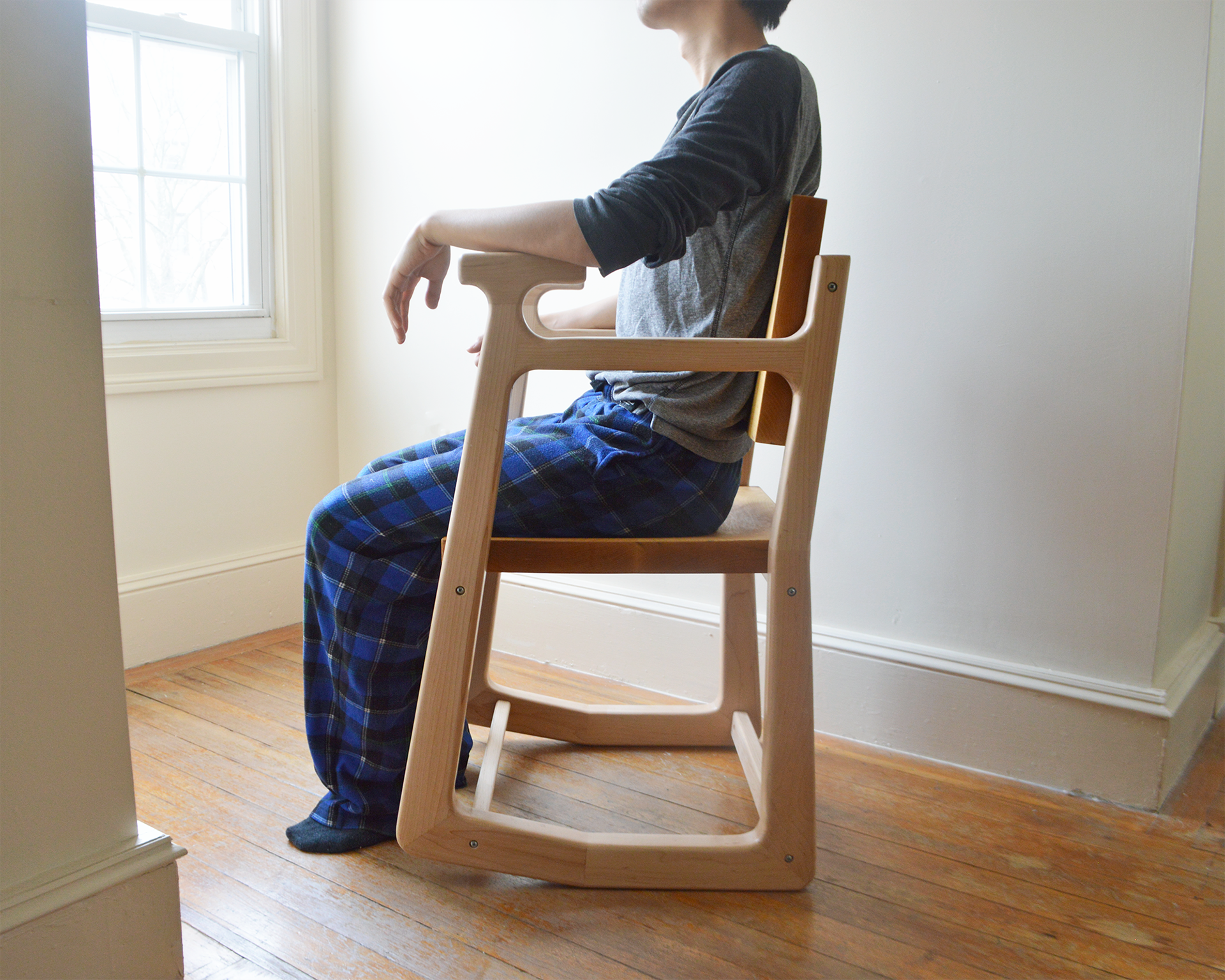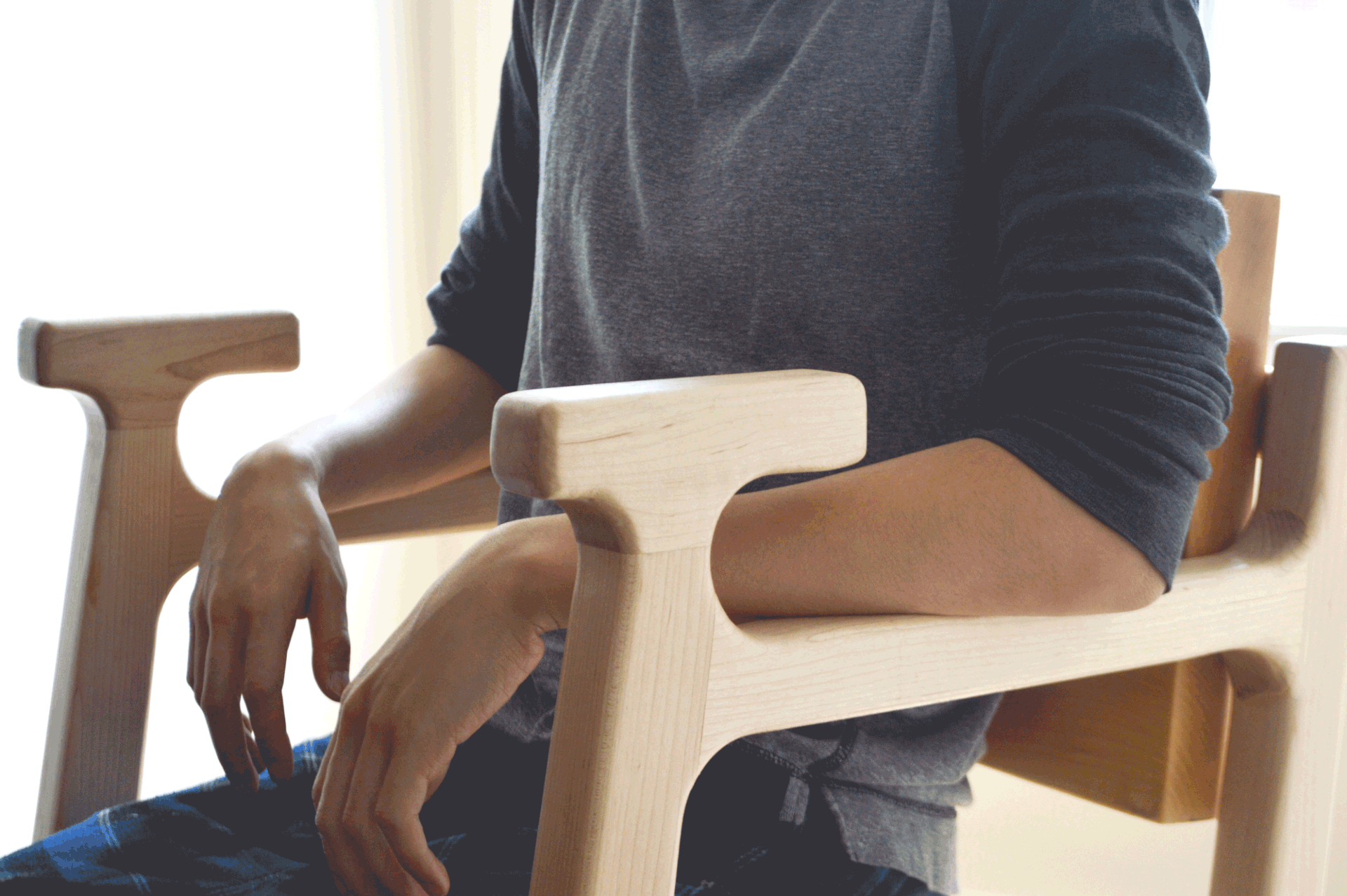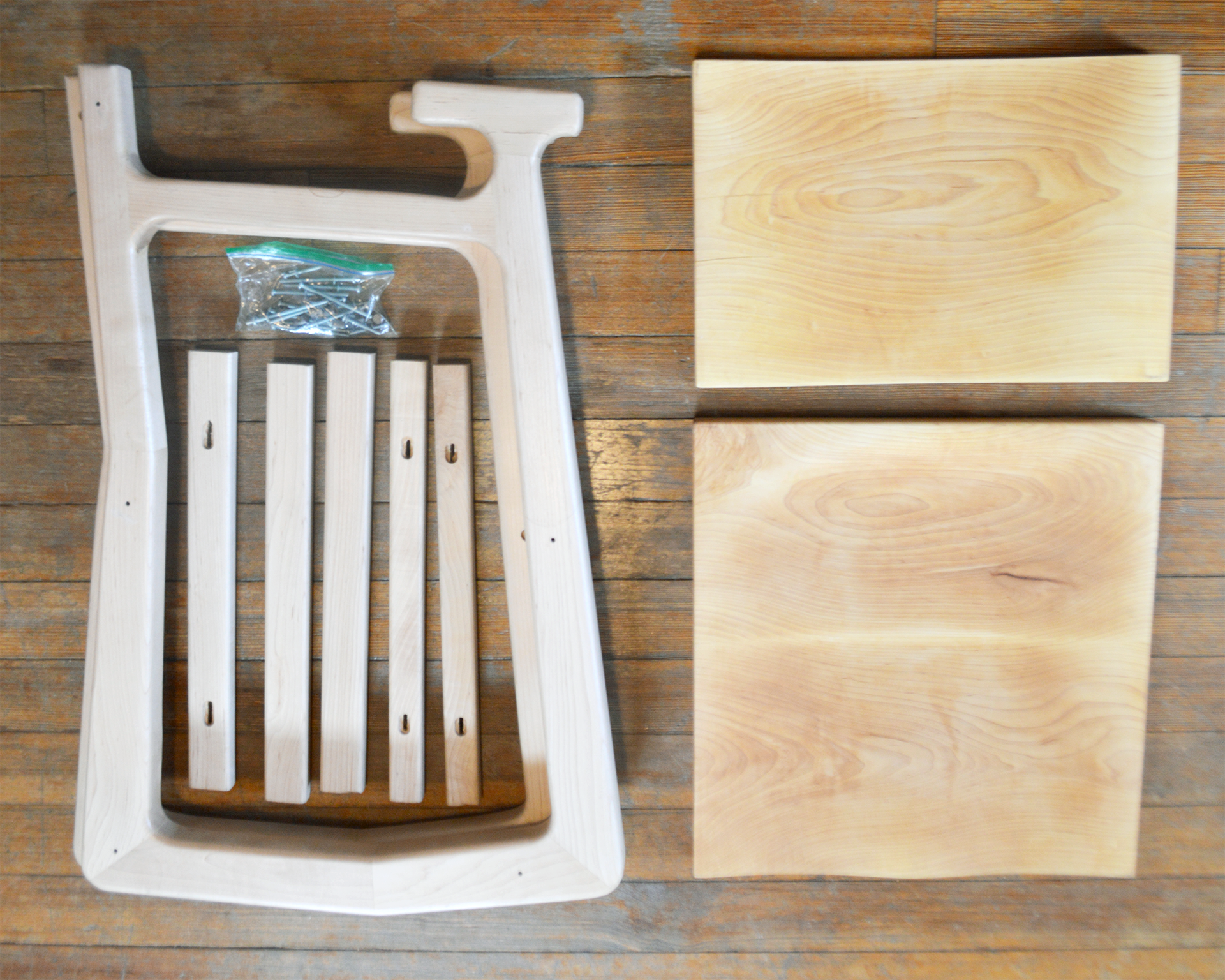 The tilt assist chair can

ship flat pack

in under a 3'x2'x1' cubic space, and can be transported and assembled with just a screw driver. The chair is meant to be purchased and taken home by the consumer and built by a caregiver for the target user in mind.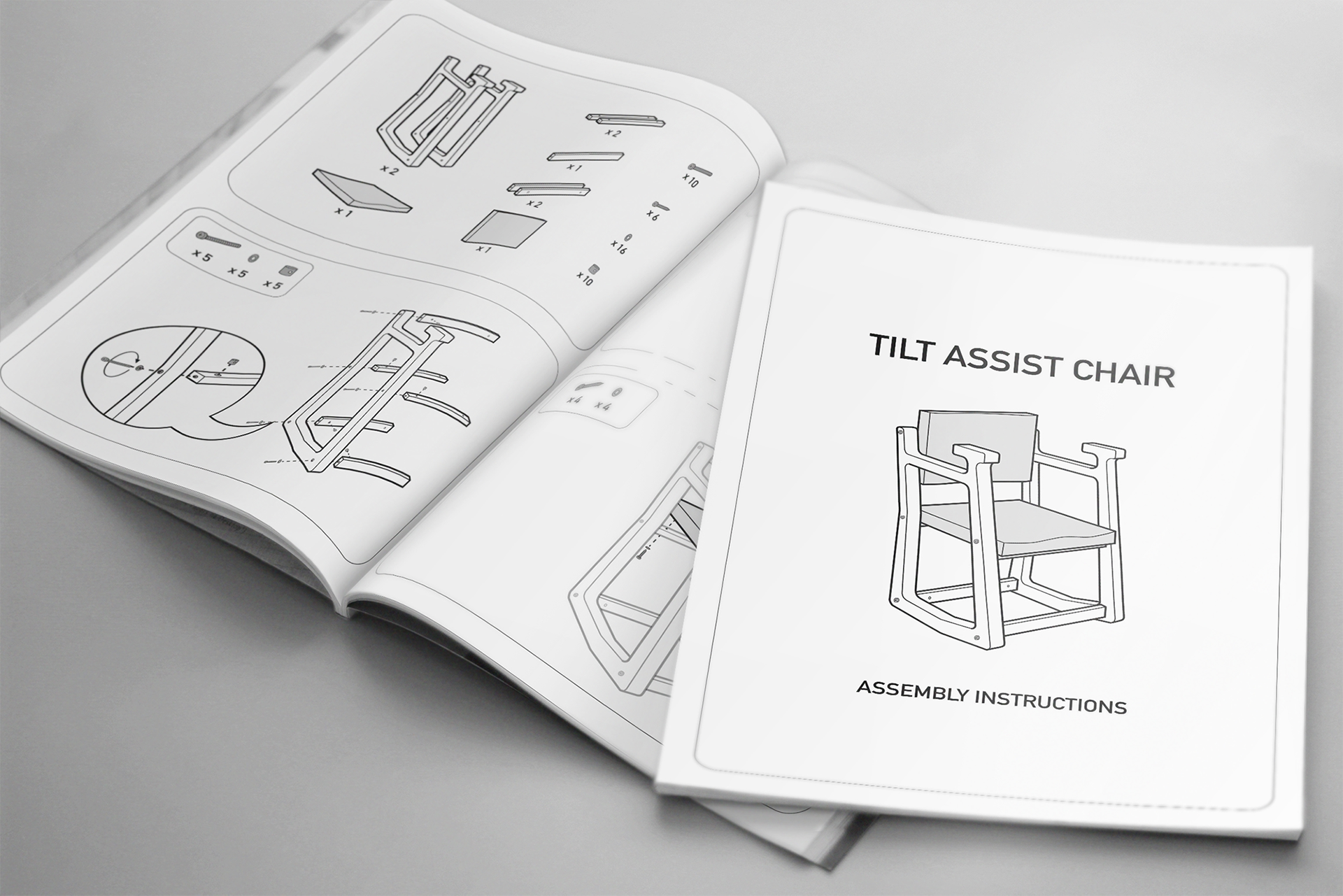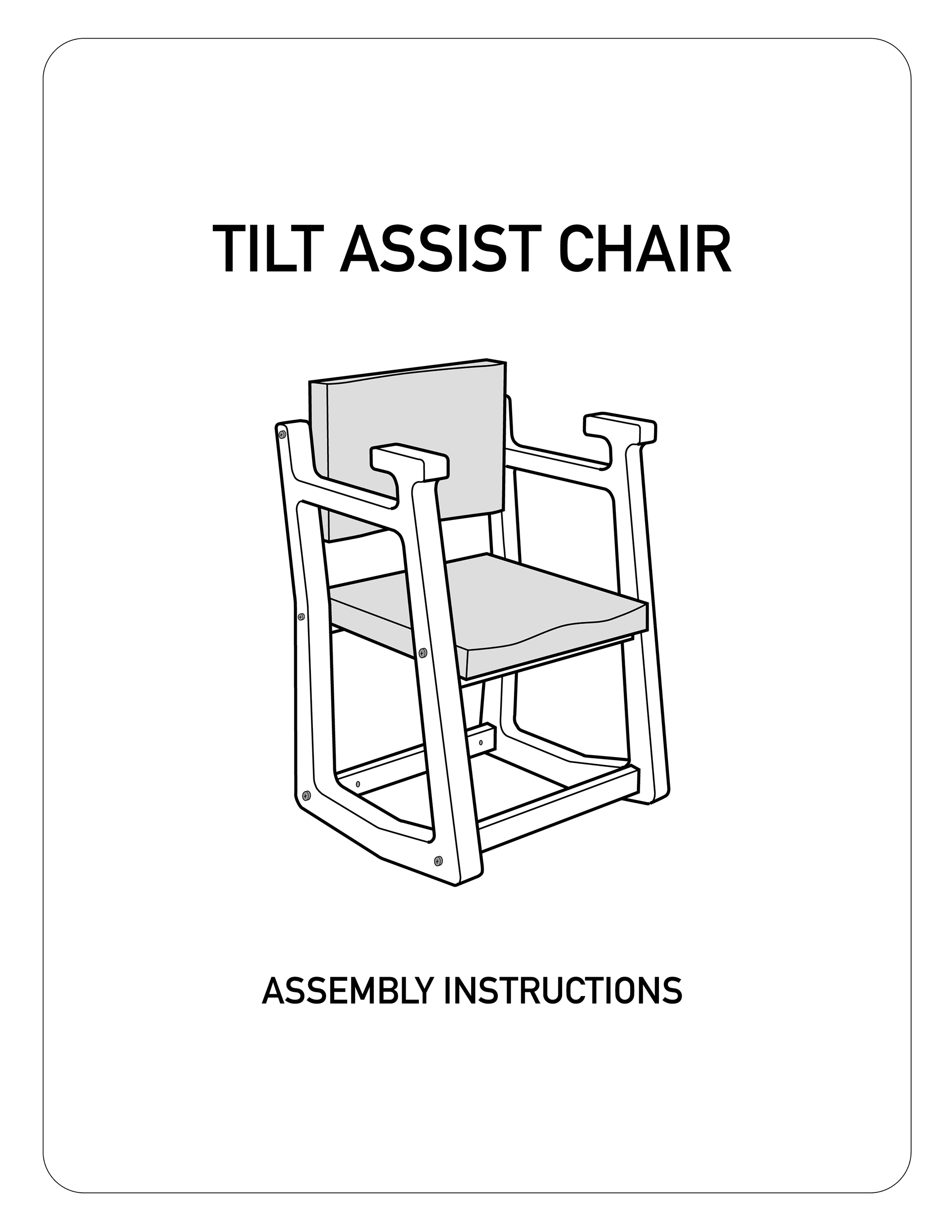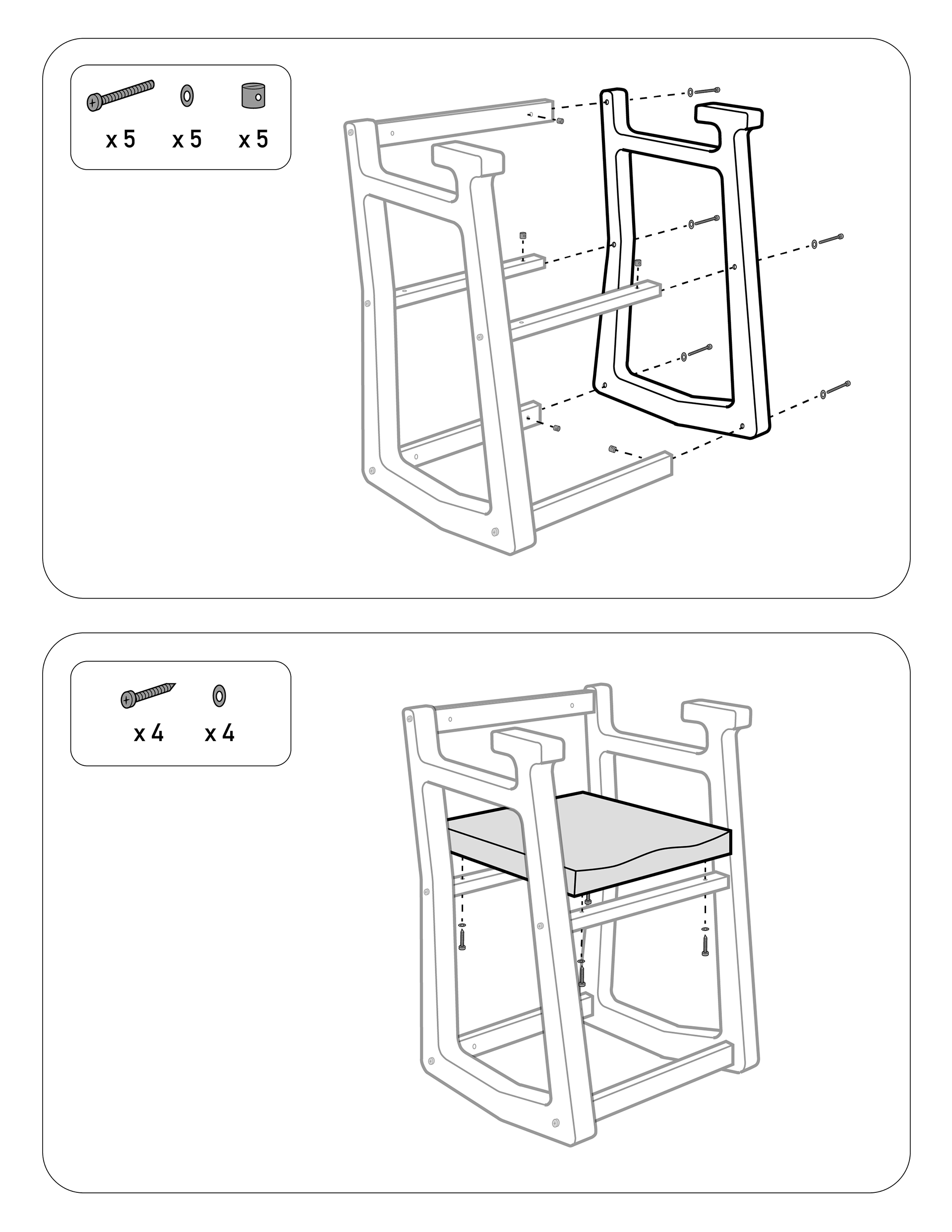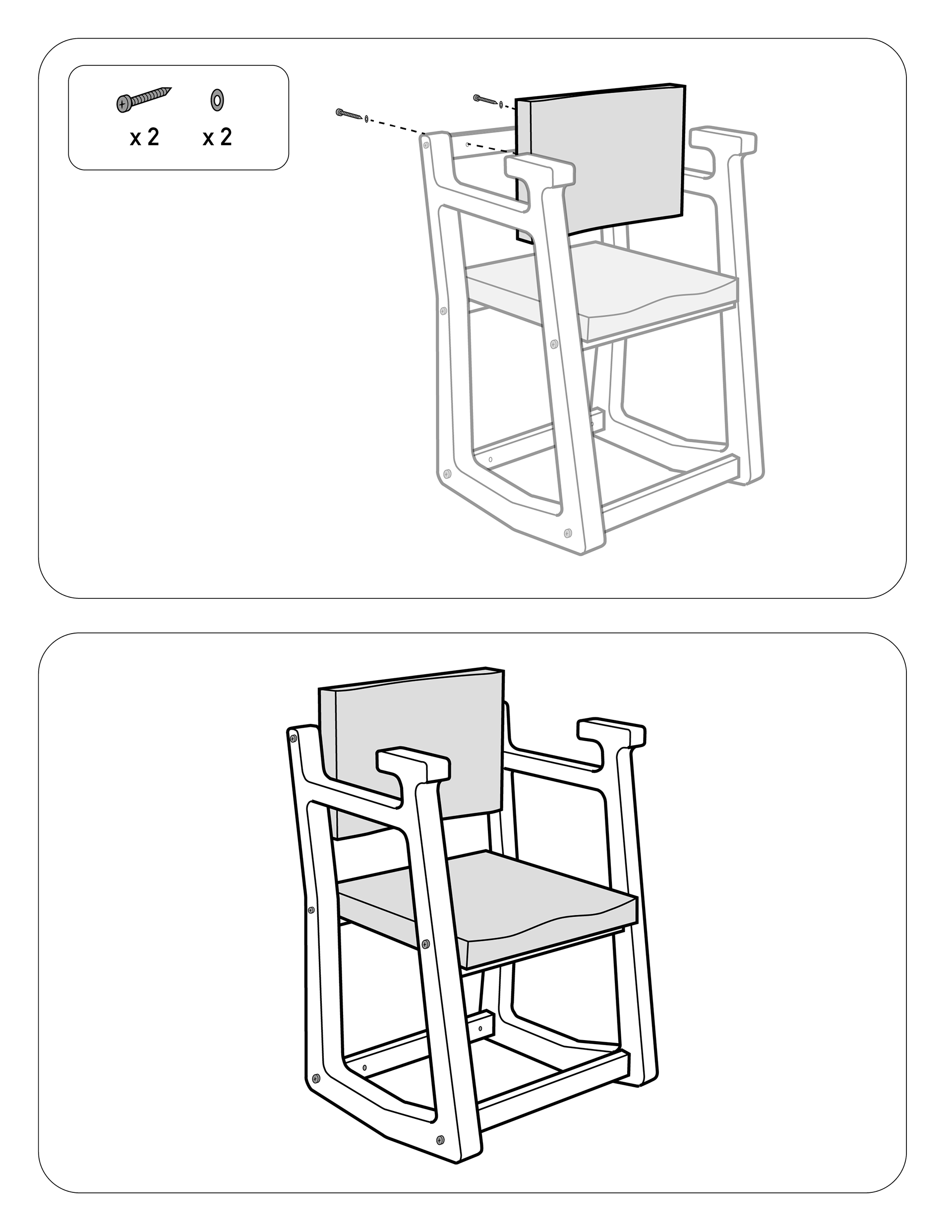 Parkinson's disease is prevalent disease in my family so I was interested in designing for users with progressive motor issues. Old age and motor disabilities causes tremors, stiffness and a loss of balance, which makes sitting down and getting up difficult. I wanted to design a chair that would
ease the action of transporting
out of chairs and that would
age with the user.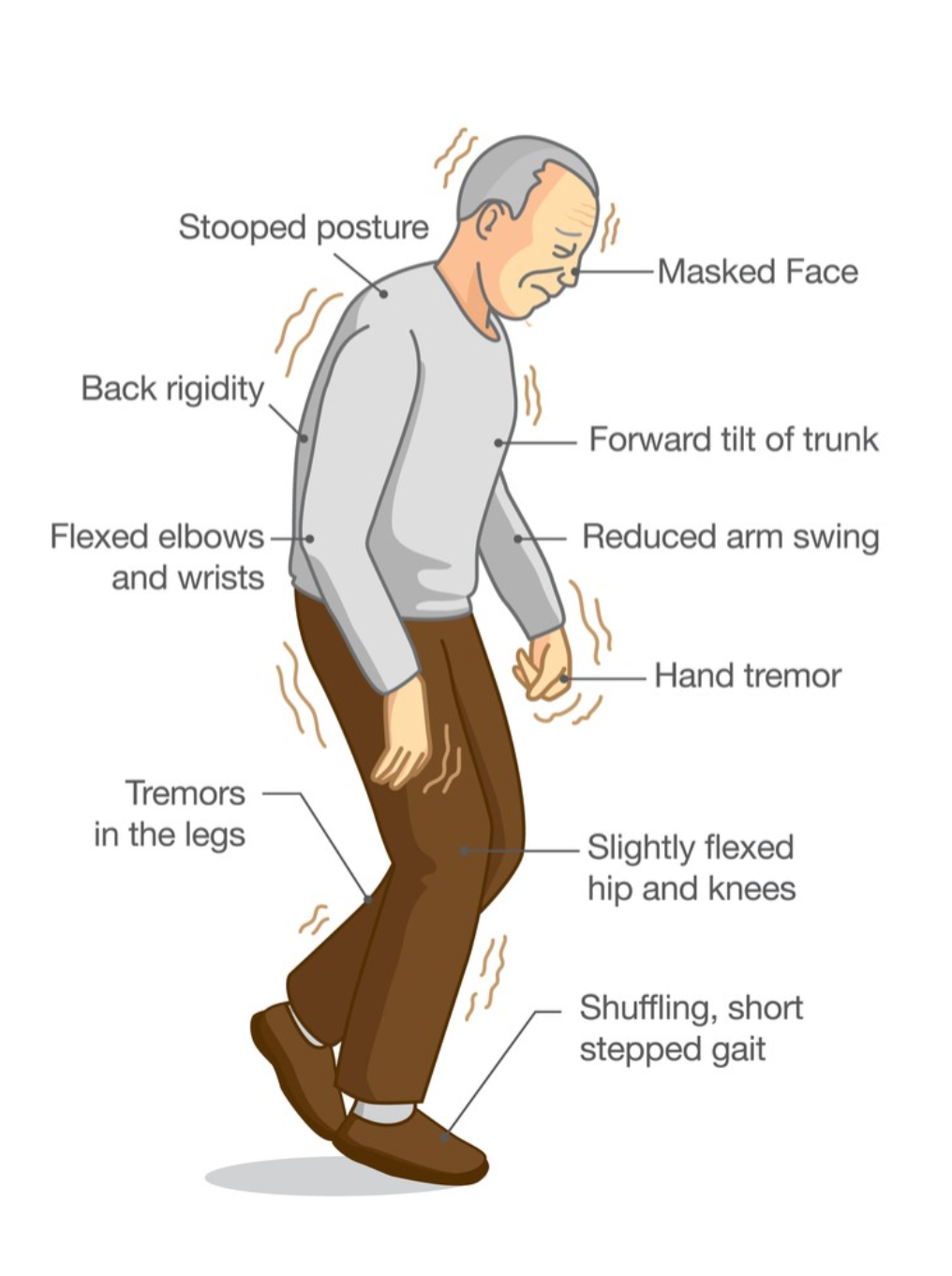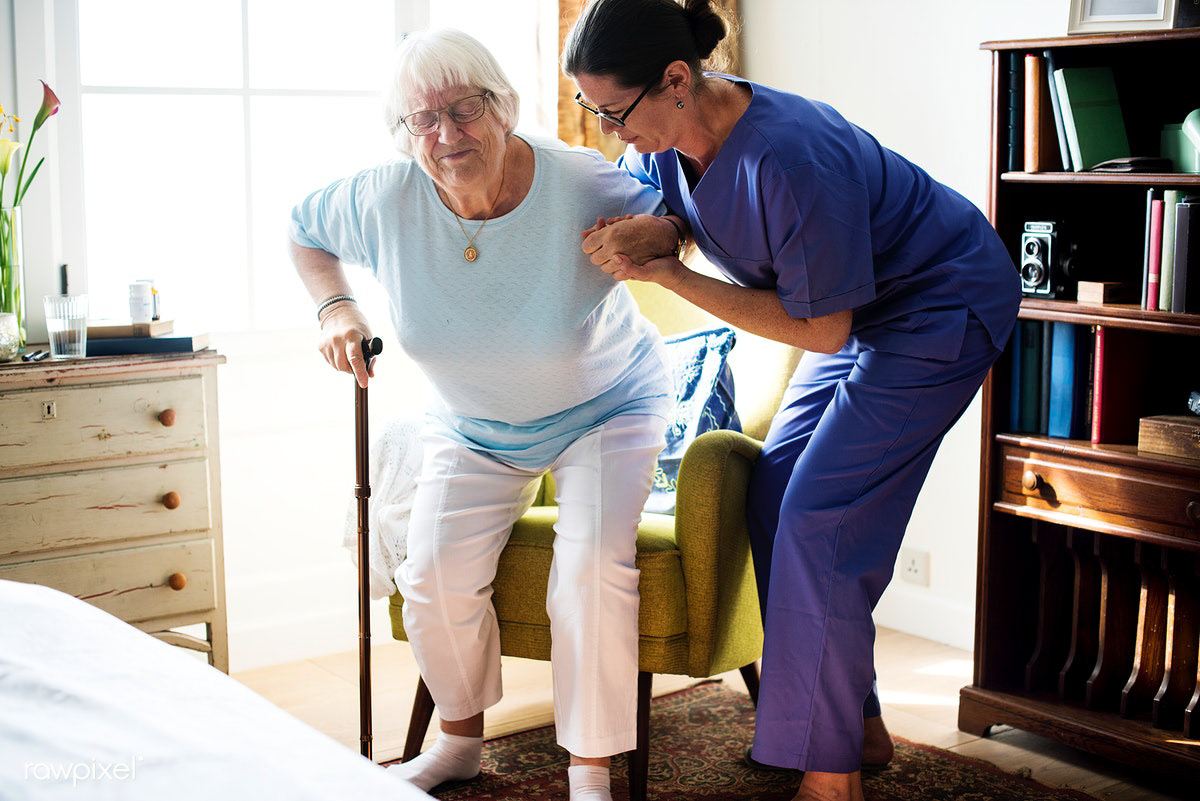 I was inspired by other handles, bars, and medical bathroom chairs. It was important for me to design with universal design in mind.

Universal Design

is a principle to make designs accessible to all people, regardless of age, disability or other factors. Universal design is equitable, flexible, easy, intuitive, and simple for everyone. It was also important for me for the chair to feel

warm, homey, and modern

, and not cold and sterile like the medical chairs that already exist.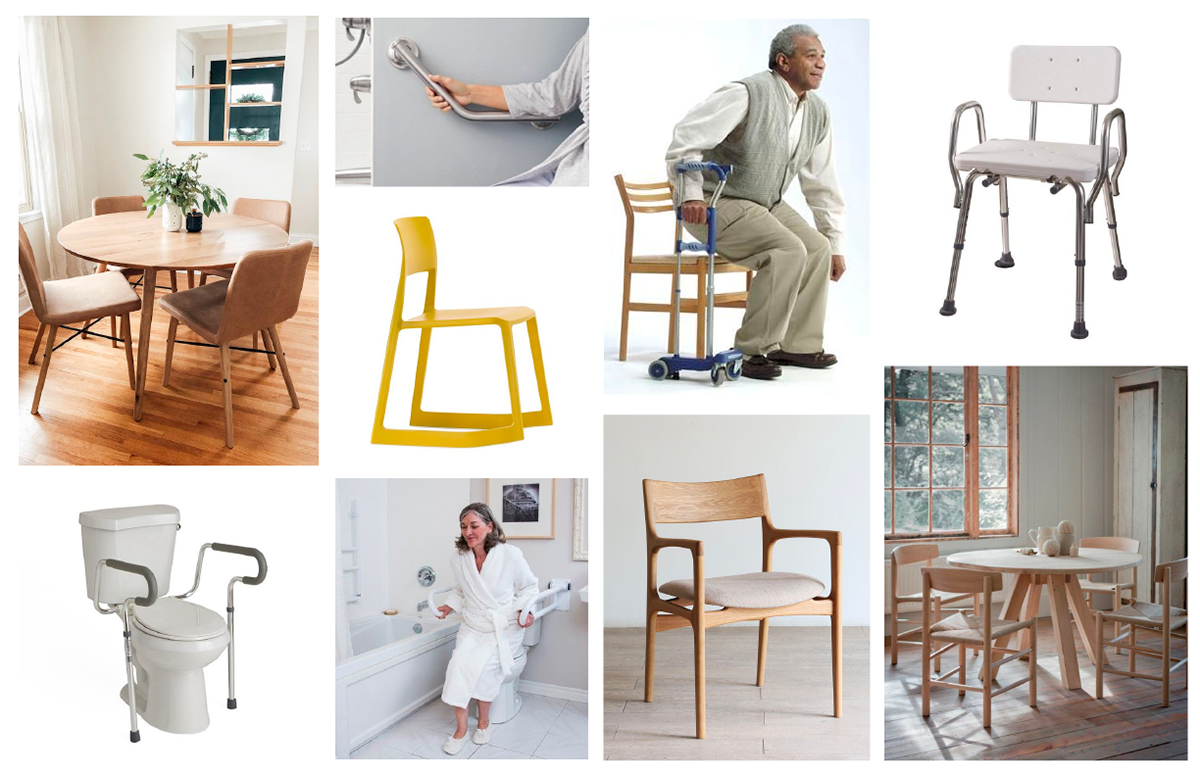 Brainstorming and Sketching
I quickly explored concepts that would aid the user to get up by utilizing springs, wheels, and a tilting motion. I made sure to keep some important features like

high armrests

to grip onto,

skids and kick bars

for sliding, a

high straight back

for posture, and a

firm shallow seat

to make it easier to get up from.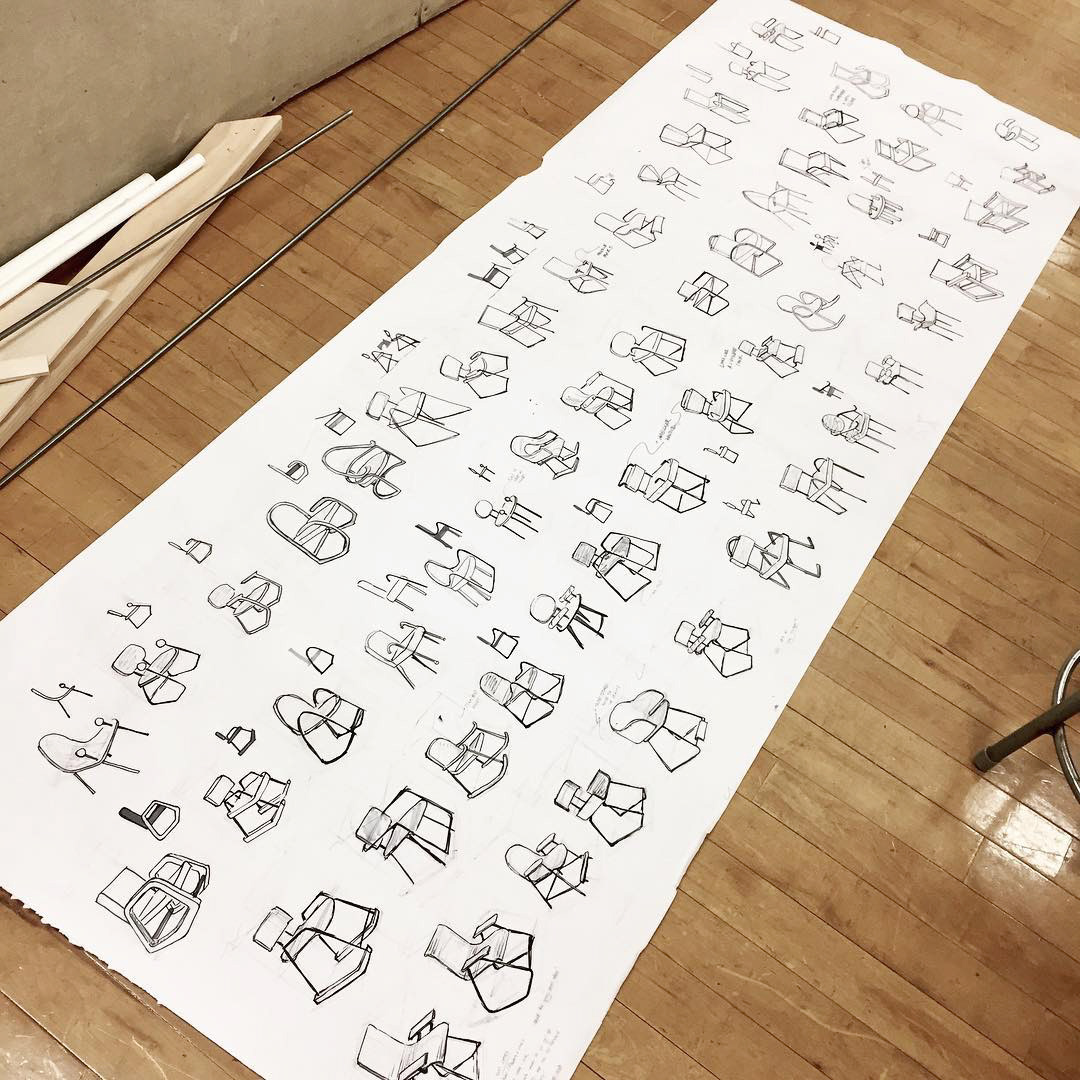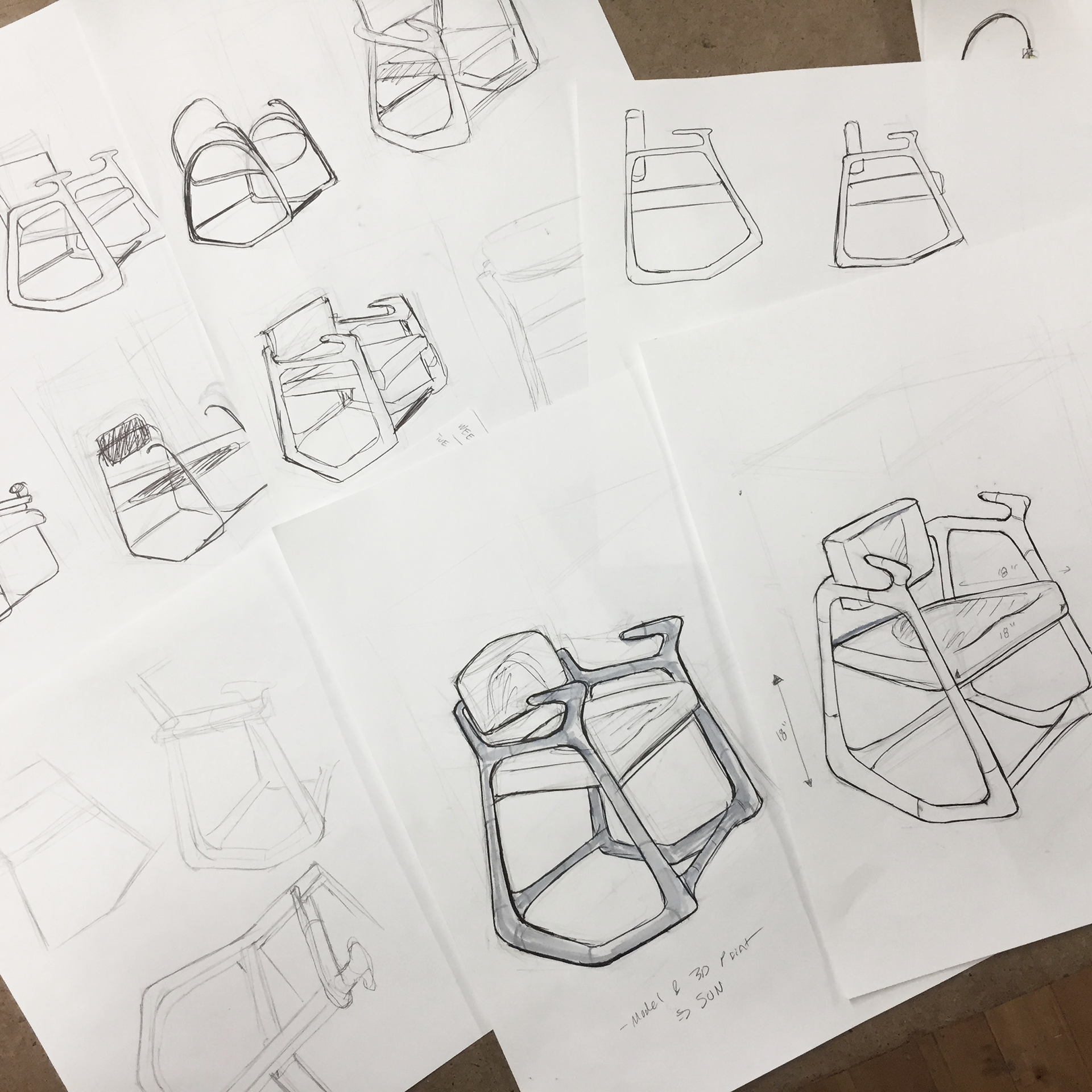 User Testing and Mock ups
I settled on a chair that would tilt forward to help the user get up and began building quick mockups to test my concept. User testing gave me important information about ergonomics, dimensions, proportions, angles, and ease of use.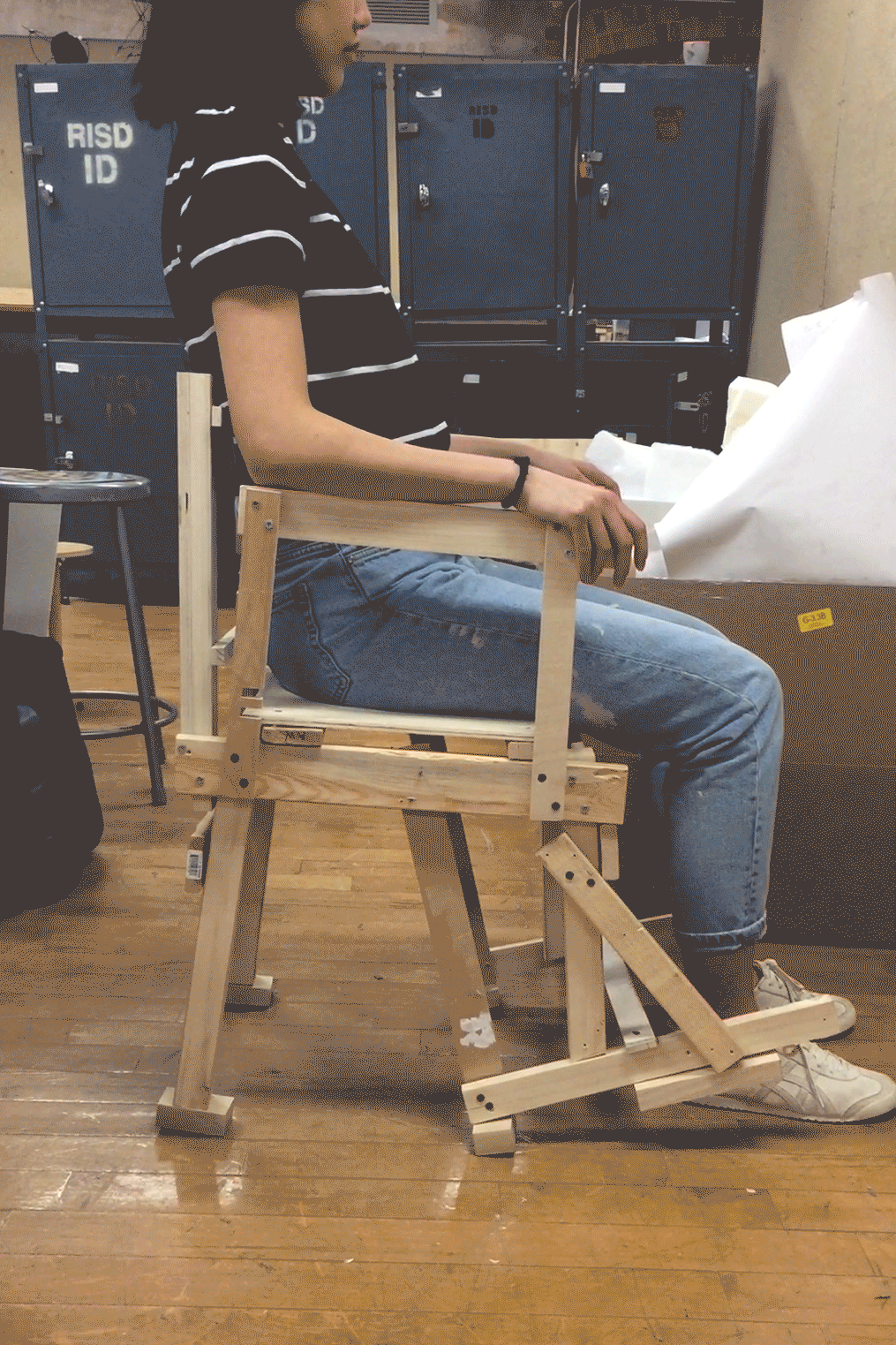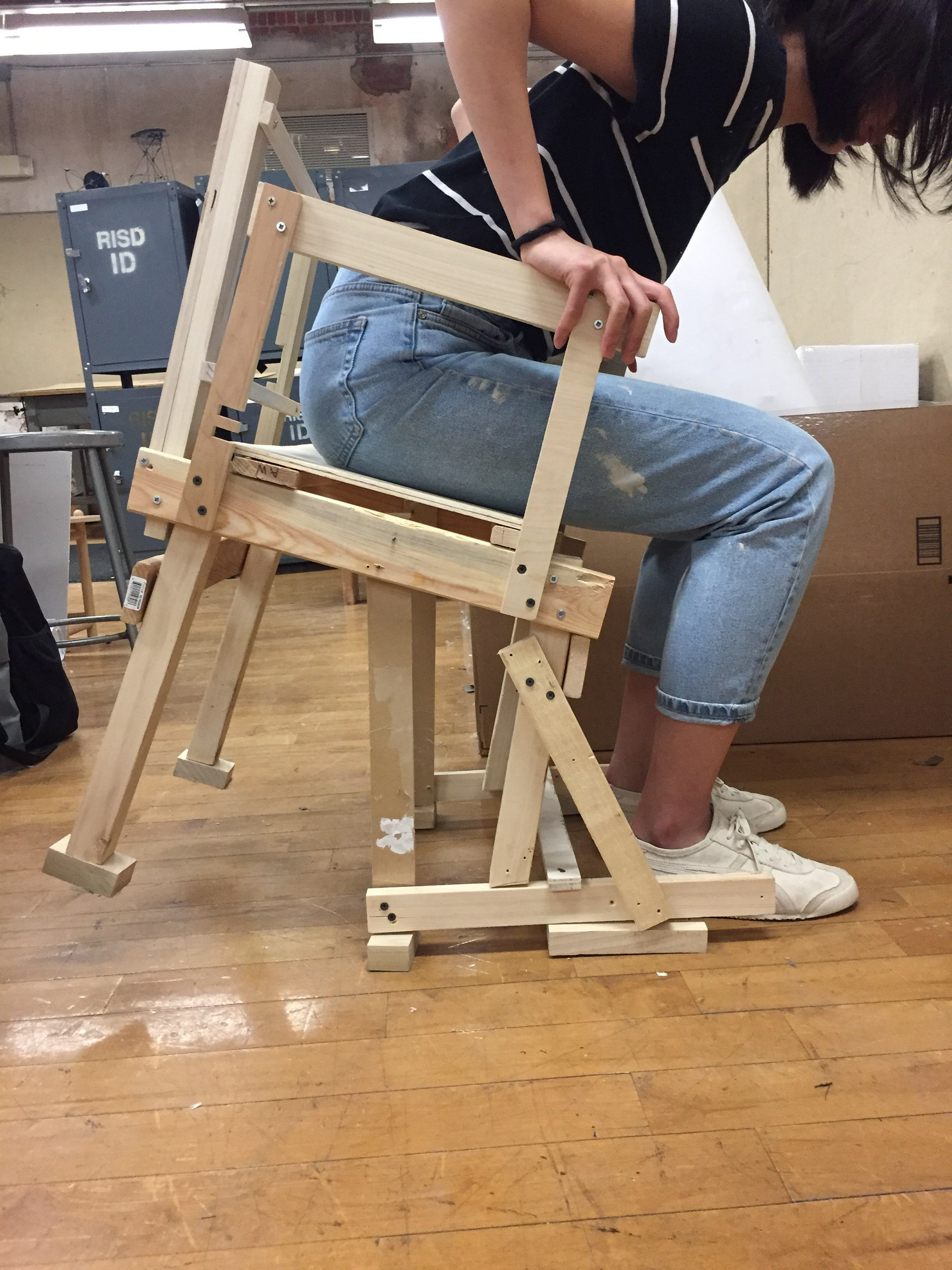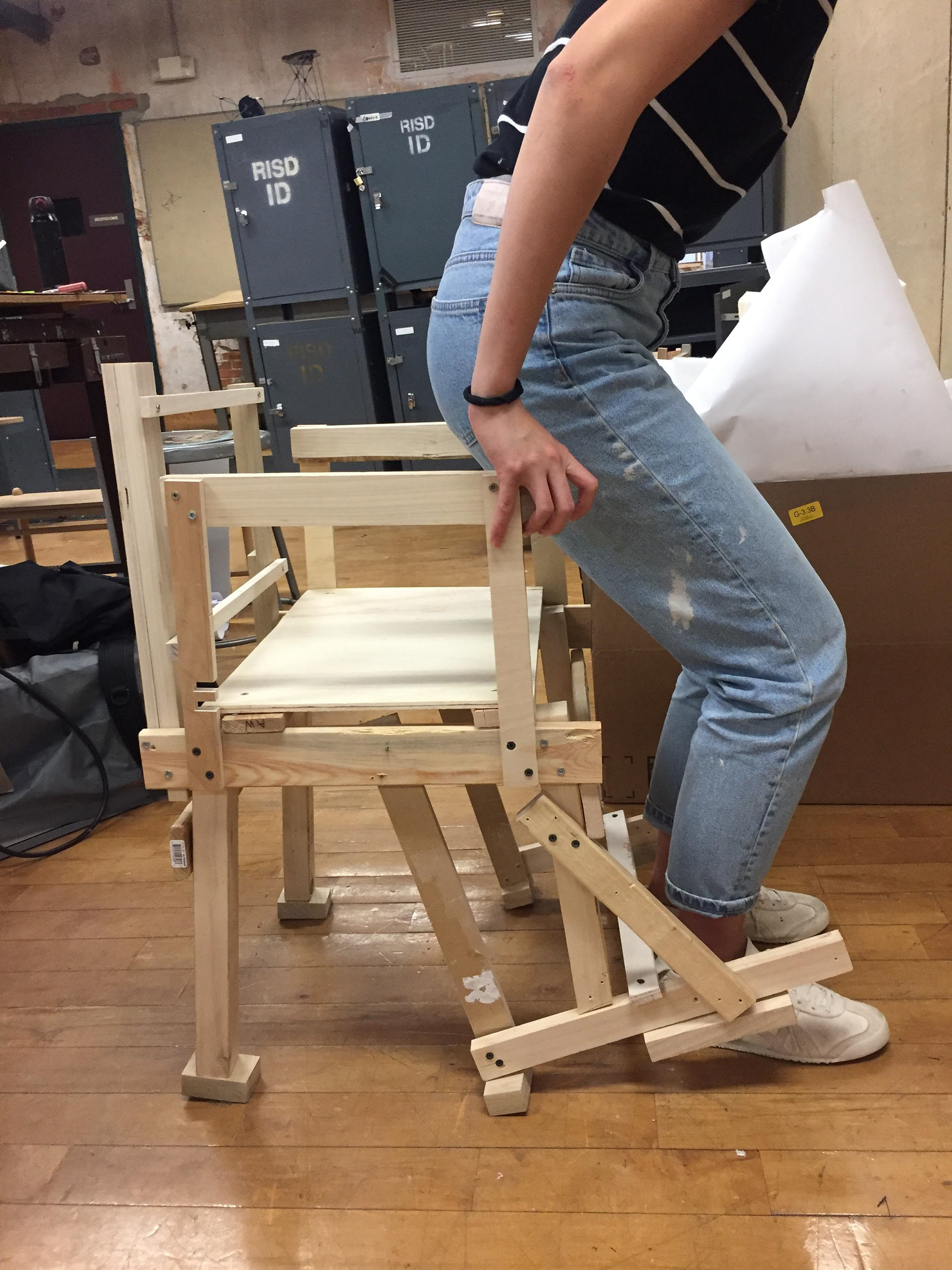 The design was further iterated and finalized in Rhino3D. Measurements were taken from other chairs and my mock up tests, and a small scale model was 3D printed. The seat and back rest are also modeled to fit curve of the body and to be CNCed.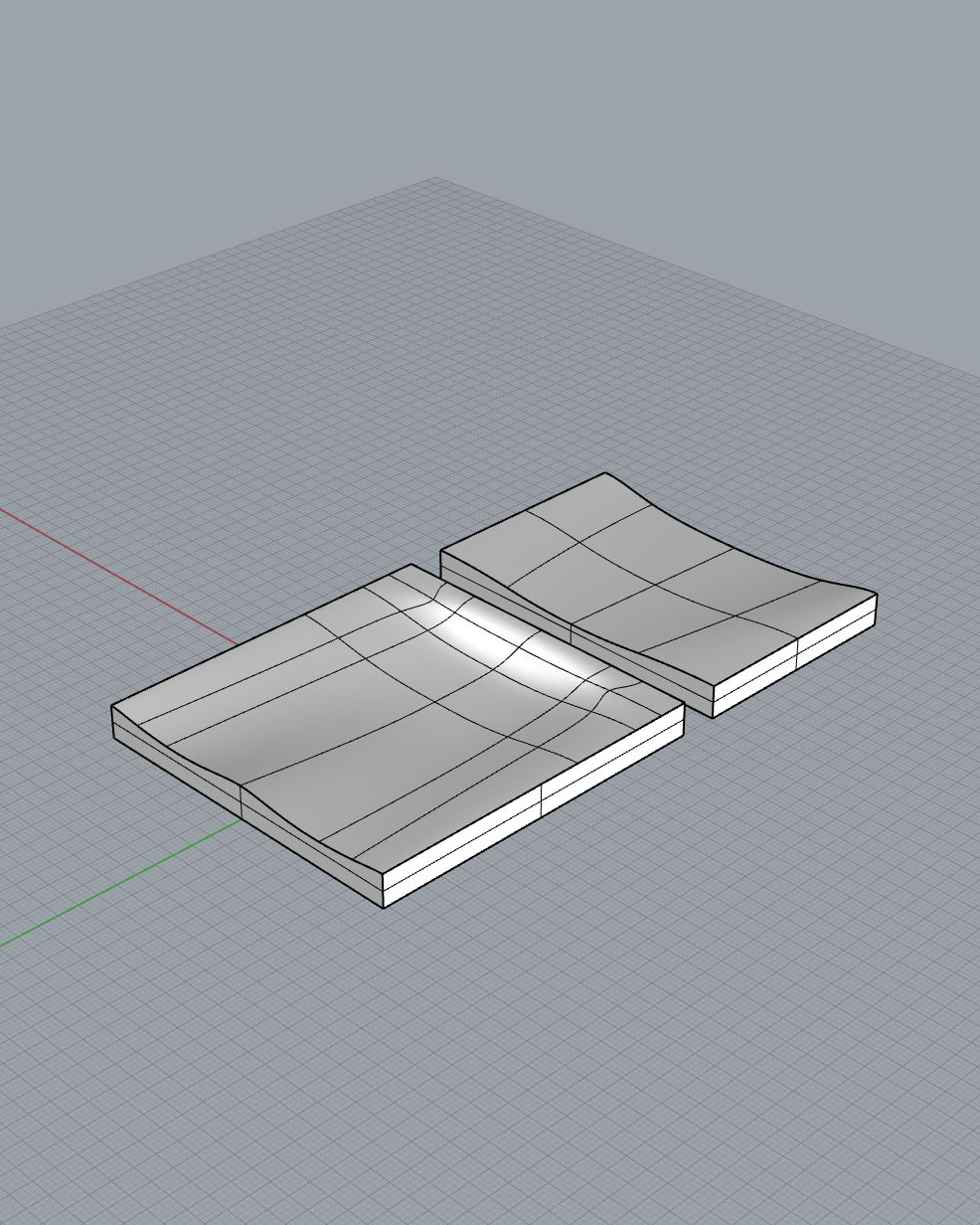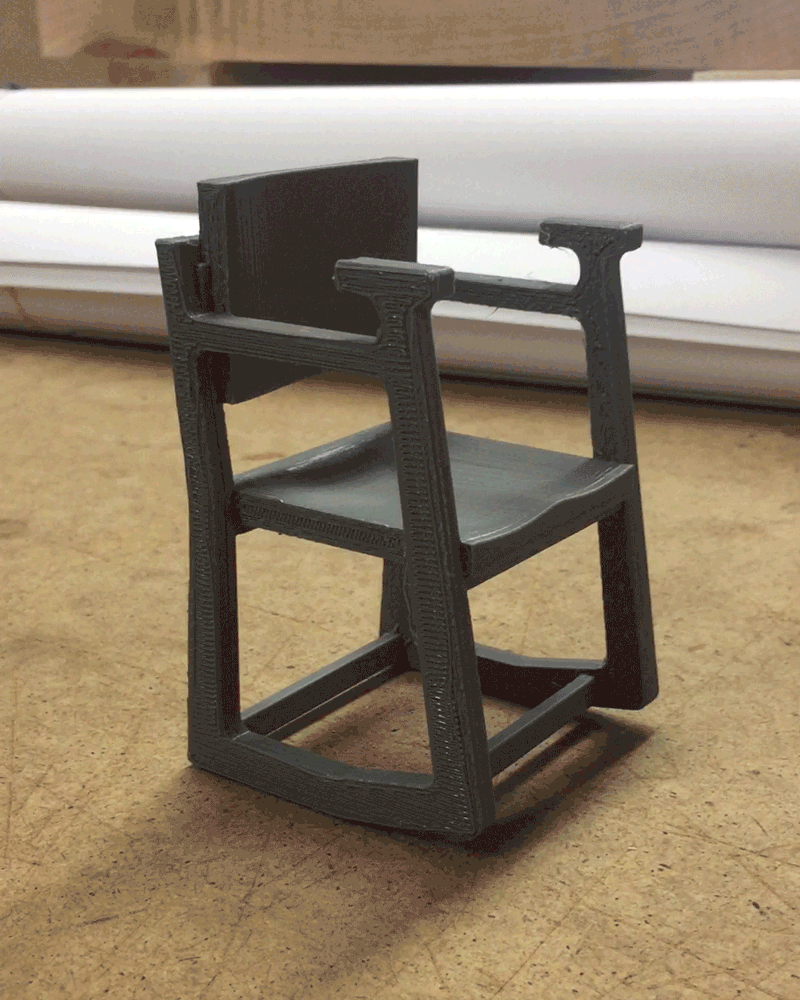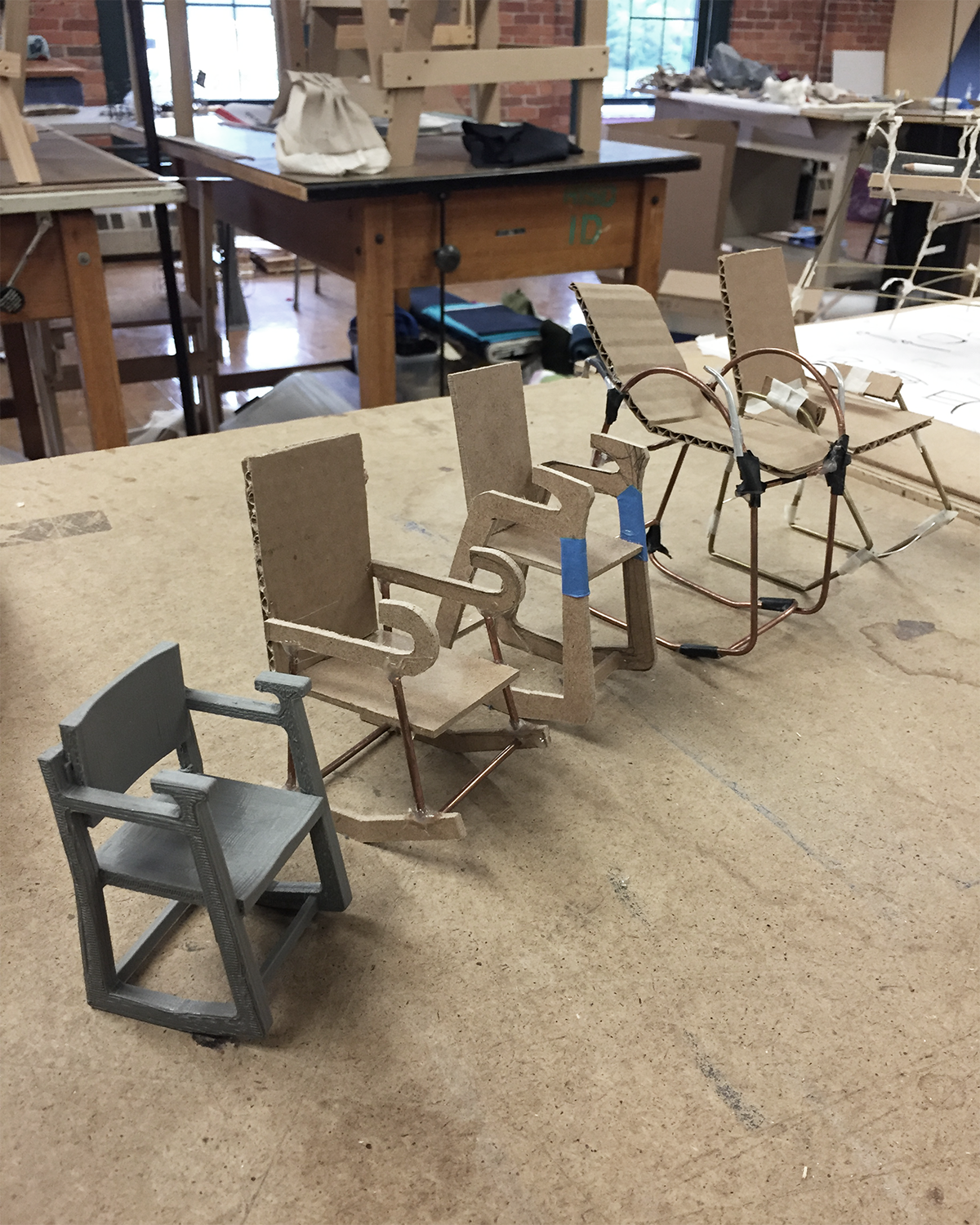 Hard maple was chosen for its density and hardness, providing for a 

heavy and sturdy

 chair for elderly and the mobility impaired to remain stable in. It is finished with poly-acrylic for

durability

and danish oil for the seat and backrest for it's

warm and homey

feeling.